"Rather than starting a kindergarten, we should make it a university!"
In 1971, China's first female magistrate the late Dr. CHUNG Chi Yung resigned from her position as the Dean of Faculty of Arts and Social Sciences at Hong Kong Baptist College (HKBC), and decided to start a kindergarten. However, her husband, Dr. HU Hung Lick, Henry, who had studied in France with her and then came to Hong Kong, replied with the aforementioned quote. The couple then proceeded to make the quote come true by contributing wealth and energy to creating Hong Kong Shue Yan University (HKSYU). It is remarkable that Shue Yan began its journey as a small post-secondary college (HKSYC) initially unrecognized by the government, to finally becoming recognized by the government as the first private university in Hong Kong.
In celebrating the 50th anniversary of Shue Yan, three closely linked university board governors got the rare chance to reunite with the 101-year-old President and Principal Dr. HU and the Deputy President Dr. HU Fai Chung, to reminisce about funny moments with the founders in the past, the meaning of the school motto "Cultivating virtues of benevolence; broadening horizon and knowledge" (敦仁博物), and also dealing with the hard times in upgrading to a recognized university, etc.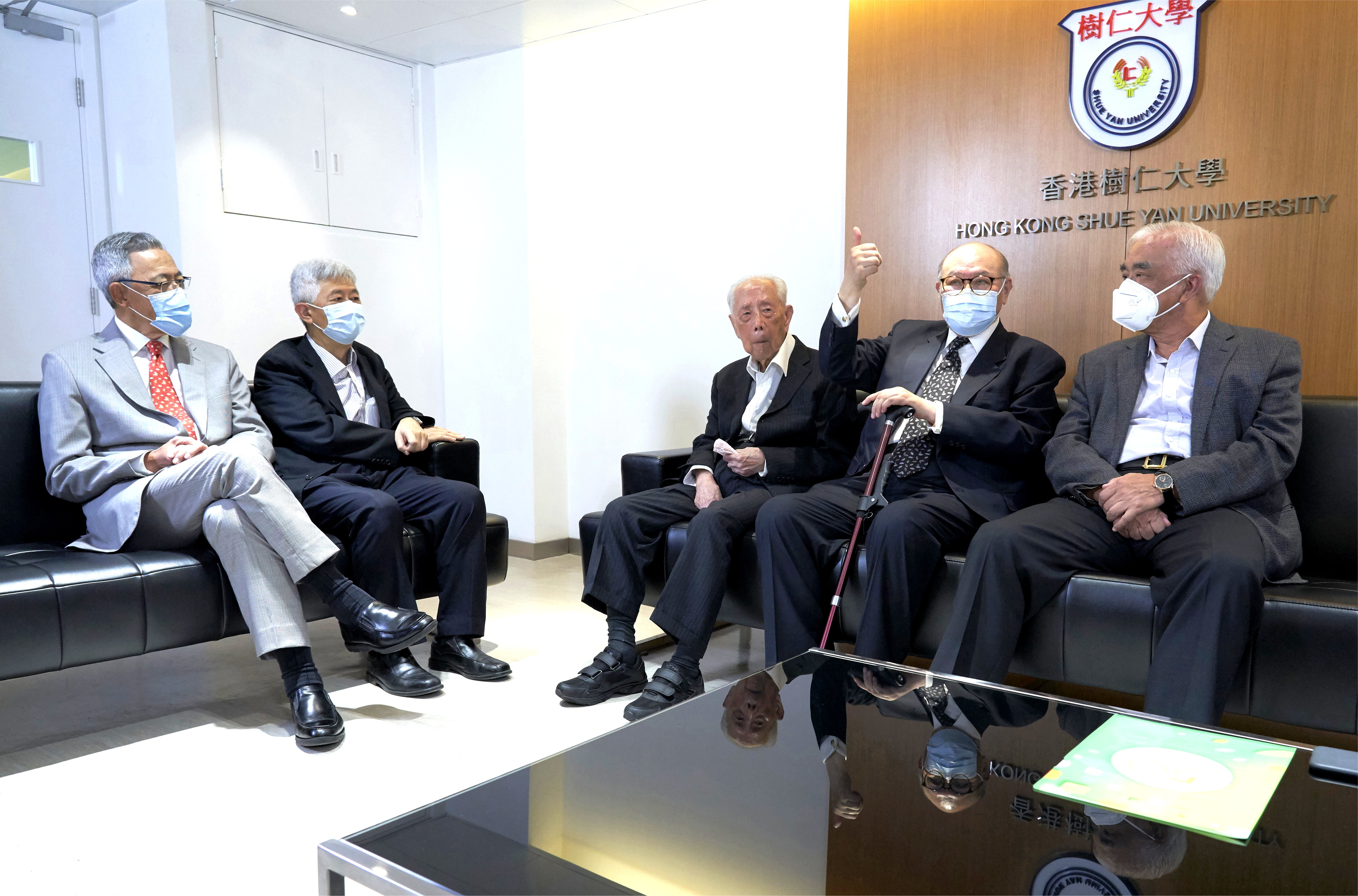 Among the three guests of governors, Mr. WOO Kwok-hing, a well-known judge in Hong Kong, has known Dr. HU for a long time, dating back over half a century when they were two of around 30 barristers-at-law in Hong Kong.
Woo says of Dr. HU, "We never opposed each other in court. Dr. HU is not only a friendly person, but easy-going as well. He gets along with people easily and likes to help people." WOO even reveals HU's great contribution in banning concubinage in Hong Kong in 1971. In fact, Dr. HU and Dr. CHUNG had already published their book – Marriage and Inheritance in Hong Kong (《香港的婚姻與繼承法》) in 1957, which discussed the concubinage system and women's rights in marriages.
WOO vividly recalls the memory of being invited by Dr. HU to teach law subjects at HKSYC in Happy Valley, and stayed with it through several campus moves until he retired and became a member of the board of governors. He emphasized his relationship with Dr. HU and Dr. CHUNG was a heartful one, and
not monetary.
The Chairman of the Board of Governors, Mr. Kenneth TING Woo-shou, was introduced by his late father, the "King of Plastic" H. C. TING, and has known Dr. HU and Dr. CHUNG since he was a young man. As his father valued education a lot, he respects and supports them in developing HKSYU. Mr. TING expresses how he was touched by seeing Dr. CHUNG stand at the entrance, watching students come to class and treating them as if all were her children. "Every time I come to HKSYU, it feels like going back to a big family," says Mr. TING.
The Vice Chairman Dr. Francis CHEUNG, who studied business administration (evening session) in Shue Yan from 1975 to 1979, witnessed the small and rustic campus and facilities of early Shue Yan. "When we moved from Sing Woo Road, Happy Valley, to Monmouth Path in Wan Chai, the previous operator was Chinese Children Institute and the chairs in the classrooms were primary school students' chairs."
The fondest memory for Dr. CHEUNG was finding Dr. CHUNG stand outside the closed classroom door monitoring class attendance through the door window. "Principal CHUNG was short, and the round window was taller than her. But she was determined and jumped up to observe the class every day; she was like a little rabbit hopping up and down. Thus, Dr. CHUNG earned the nickname 'Little Rabbit.'" And for the reticent Dr. HU, he did not mind taking care of the external affairs and supporting Dr. CHUNG. Dr. CHEUNG would like to thank them for their tenacity in staying with the "4-year curriculum."
A reporter once asked about Dr. HU's ideal of education, and he answered: "Knowledge is not for earning money, but for discovering hearts." These words are like our guiding core value, especially important in such a materialistic and messy world.
Dr. HU and Dr. CHUNG got strength from their ideal of education and created the spirit of Shue Yan. They, together with Shue Yan, weathered many difficulties and created a special brand of tertiary education. It is hoped that more people will discover and reinvent their story, and pass it on to future generations.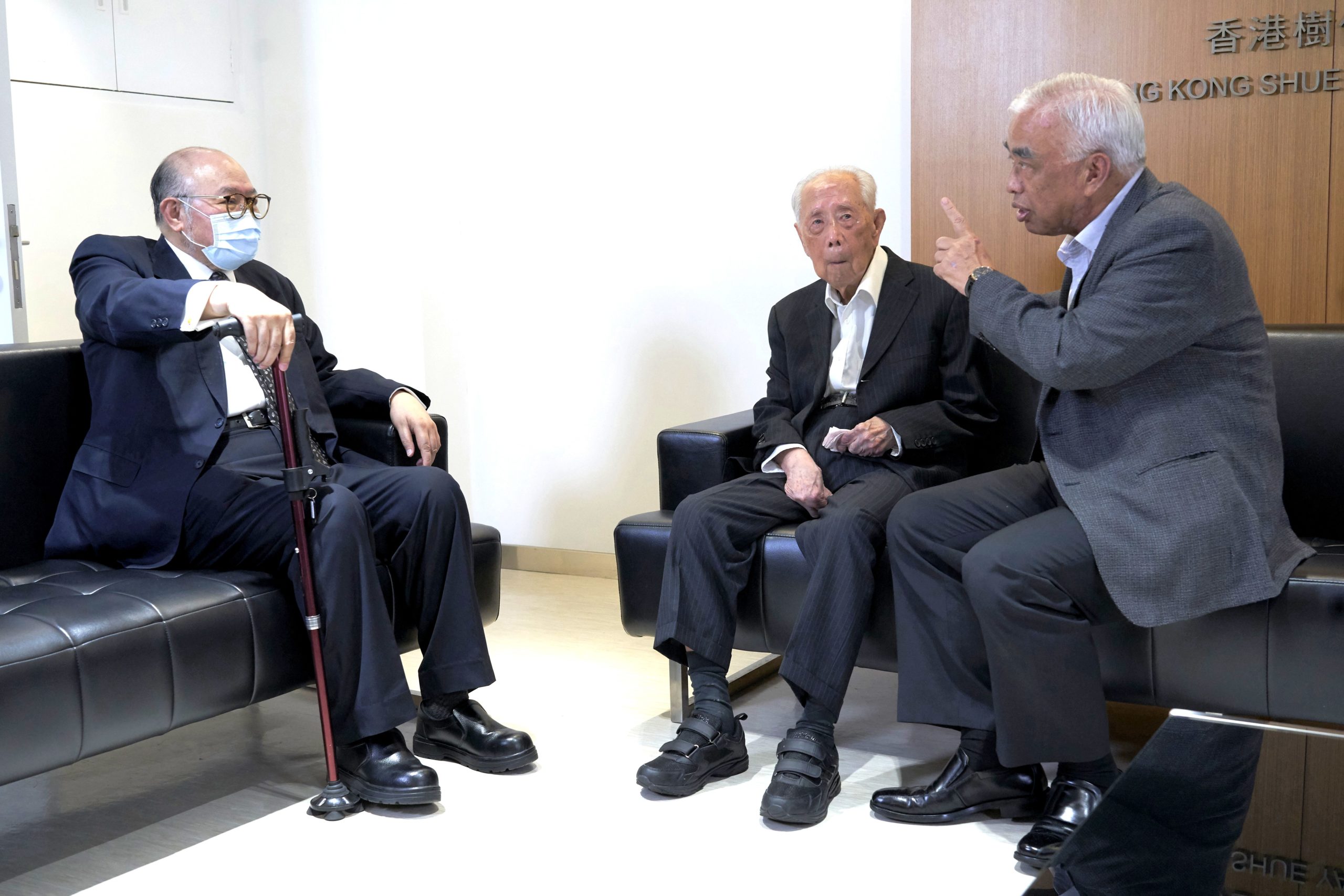 Original Chinese version written by Tinny CHENG (Shue Yan alumnus), founder of "The Culturist" and owner of Tai Yip Art Bookshop
Source: 50th Anniversary Special Issue