The functions of exiting three online learning platforms, Moodle, Panopto and Zoom, will be connected together in one online communication solution, and courseware will be developed to facilitate the adding of VR/AR and game contents to lectures, after a HK$22 million project funded by government completed by the end of 2023, according to Dr. Amy Chan, Associate Academic Vice President (Teaching and Learning Development) of Hong Kong Shue Yan University (HKSYU).
In an interview with Shue Yan Newsletter, Dr. Amy CHAN said this project – "Development of Online Teaching, Learning and Assessment Solutions" – will also benefit the development of digital humanities in Shue Yan as information and digital technology will be infused in teaching and learning.
According to Dr. CHAN, the project is funded by the Quality Enhancement Support Scheme (QESS) under the Self-financing Post-secondary Education Fund, total funding is HK$22.65 million. The project will commence in January 2021 and will end in December 2023.
Dr. CHAN said face-to-face teaching in the latter half of the first semester and the whole second semester of the 2019-2020 academic year had been disrupted by social events and coronavirus pandemic. The most popular virtual communication solutions, Panopto and Zoom, were used by HKSYU, but both of them allow a minimum degree of participation from students. Other solutions, such as Adobe Connect, enables in-app quizzes and active participation from students, but the annual subscription charge is too costly for HKSYU and other non-profit self-financing institutions. So, HKSYU decided to lead the effort to seek funding to strengthen the online teaching capacities with other three self-financing institutions, namely, the Caritas Bianchi College of Careers, the Caritas Institute of Higher Education and UOW College of Hong Kong.
According to Dr. CHAN, three programmers, two project coordinators and one research assistant will be employed under this project, and will station in HKSYU. The outputs of the project will be shared among  HKSYU and the other three institutions.
All learning platforms connected
One of the main tasks of the project is to combine the functions of Moodle, Panopto and Zoom together plus an online proctoring system, so as to make teaching, learning and assessment be done in a single platform.
Dr. CHAN said, at present, many students are using their smart phones to participate in online lectures. When there is online exercise or multiple choice task, students need to leave the lecture to complete the task, and connect to the lecture again after they finished.
"Constructing an online communication solution is the first priority of the project. It is expected this task can be completed within twelve months, that is, by the end of 2021." Dr. CHAN said.
AR & Gamification included
Another task of the project is to develop a courseware to facilitate the development of VR/AR contents that suit various teaching needs and purposes, as well as different applicable devices, such as Oculus Quest. The courseware may be widely applied to different courses.
Moreover, the project will also design 20 online and blended-learning courses informed by game elements and VR/AR technology (these courses will be shared by all participating institutions).
"Gamification in education pedagogy is being promoted as an effective way to engage students in their study. One of the ways to gamify a course is to make use of virtual reality (VR) and augmented reality (AR)." Dr. CHAN said.
SYU has already built a VR cave at the Research Complex. Oculus Quest will be purchased by the grant money to facilitate student participation and sustainable development in the future.
Furthermore, under the project, hands-on workshops will be organized for teaching staff to teach them technical skills on online teaching such as production of animation, and seminars on conceptual framework of online teaching pedagogy and gamification of course contents will also be provided.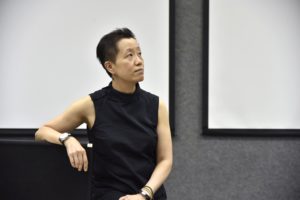 Just speaking does not work
When talking about online teaching pedagogy, Dr. CHAN shared her experience in in an online course about Buddhism she enrolled this summer provided by a famous university in the U.S.A.
"I logged in edX and viewed the first lecture on my Mac. The professor stood in front of a backdrop and talked on and on. After around ten minutes, I found that it was so boring. I told myself to hang on. But within a minute, I decided to log out. This experience let me realize that, in an online course, you should not speak continuously for more than ten minutes. You must pause regularly and provide your students with other activities or have some interaction with them. A poll question, a short task, a video clip or a short group discussion in the Breakout Rooms would be good." Dr. CHAN said.
Digital humanities
Talking about digital humanities, Dr. CHAN said humanities has already entered the information and digital era. Technology is not only used for teaching, learning and research in humanities and social sciences, it is also the entry point or interface for the general public to be informed of academic research output on history, culture and fine art.
She hopes Shue Yan's teaching staff will equip themselves with information and digital technologies and make both their teaching and research relevant to the 21st century.
Source: September 2020 Issue
Scan QR code with your phone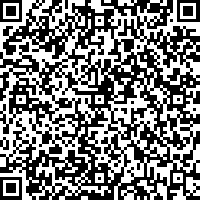 .