Loke Kok Kuen Chinese Cultural Legacy Research Trust, a HK$3 million donation in support of various research projects on Chinese cultural legacy at Hong Kong Shue Yan University, has recently marked a new milestone by launching its official website on Jan 6, 2023.
A ceremony held at the Jockey Club Multimedia Production Centre in the University's Research Complex was officiated by the Trust's founder Mr. Steven LOKE, also a member of the University's Board of Governors and the Executive Chairman of iFREE Group, together with Prof. Catherine SUN, HKSYU Senior Vice President, Prof. Selina CHAN, HKSYU Academic Vice President, Prof. CHEUNG Siu-keung, HKSYU Vice President (University Administration), Dr. HUI Yew-foong, HKSYU Associate Academic Vice President (Accreditation and Programme Development), Ambassador Mr. George HARA, Honorary Professor of Medicine at the Chinese University of Hong Kong, and the senior management of iFREE Group.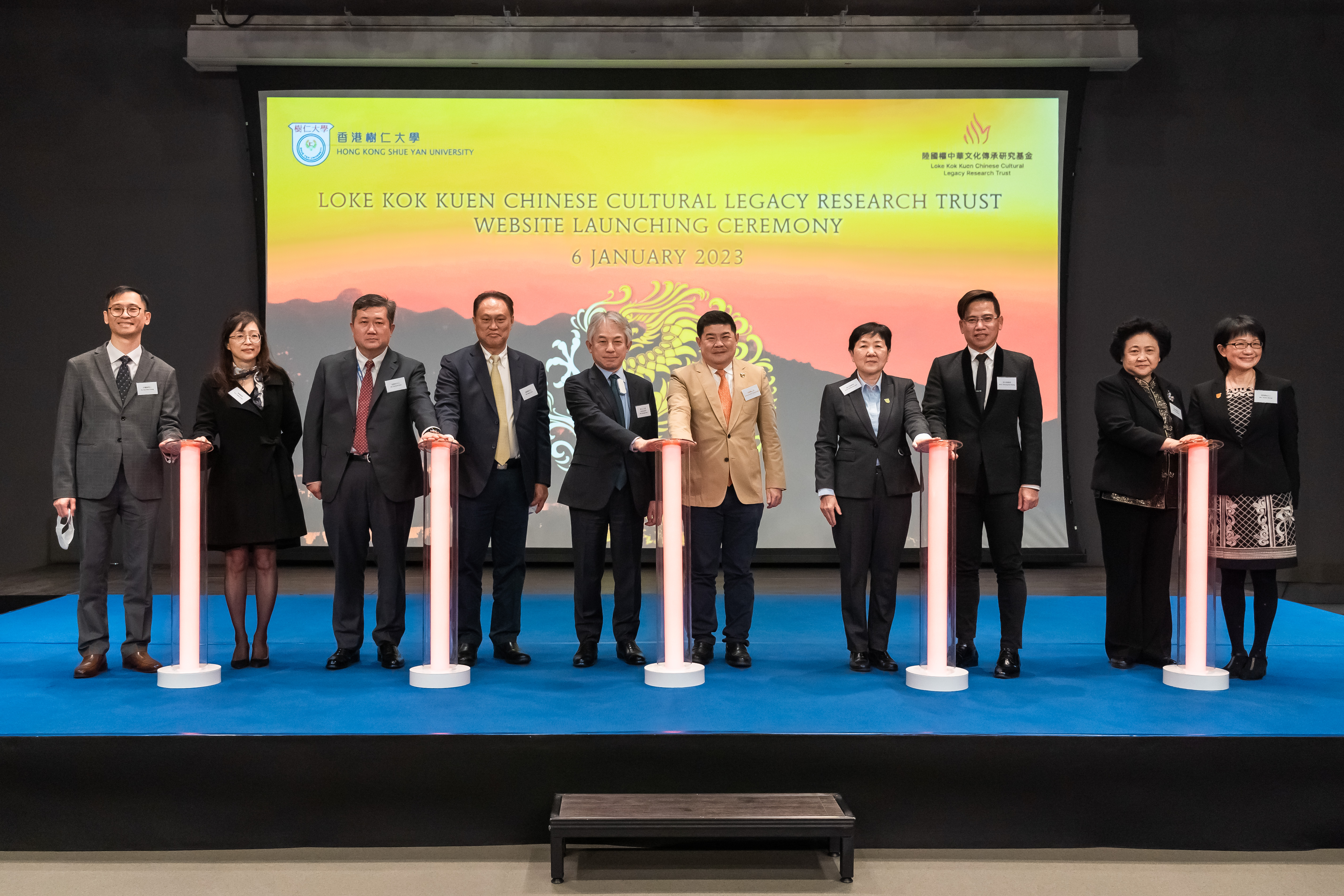 The Trust was established in late 2021 following a donation by iFREE Group and has since sponsored a series of research projects on Chinese cultural legacy. Scholars from Shue Yan University and other institutions have launched researches on subjects including traditional Chinese food, festivals, arts, architecture, cardinal virtues, the Hundred Schools of Thought, as well as the history of overseas Chinese. The findings are now available on the website to promote Chinese culture globally.
In the ceremony, Prof. Catherine SUN, HKSYU Senior Vice President, expressed gratitude to Mr. Steven LOKE for his generous donation to facilitate researches on cultural heritage. She also thanked Prof. Selina CHAN and Dr. HUI Yew-foong for creating the project frameworks, and appreciated the inputs and contributions from colleagues at the Department of Chinese Language and Literature and the Department of History. Prof. SUN described the website launch as the first significant achievement of the project and hoped it would be further enriched by earnest academic research findings to help to create the "Smart Cultural City".
In a video inter view, Mr. Steven LOKE shared how he made the decision to donate and establish the Trust. He said he could see the risk of traditional Chinese culture being attenuated in the digital world. "Facilitated by research inputs from the university, this project would be able to tell a well-organized story of Chinese culture. The creation of 'Smart Cultural City' would then seek to exploit state-ofthe-art technologies to convey these stories to the modern world," he said.
As a fourth generation Malaysian Chinese, Mr. LOKE has stayed true to his roots and stressed the importance of helping overseas Chinese to reconnect. "Genealogy research, the study of family's ancestry, is one of our research projects that aims to incorporate big data analysis in search engines to help users trace their own roots. It would be an opportunity for the global population of Chinese to restore their family history."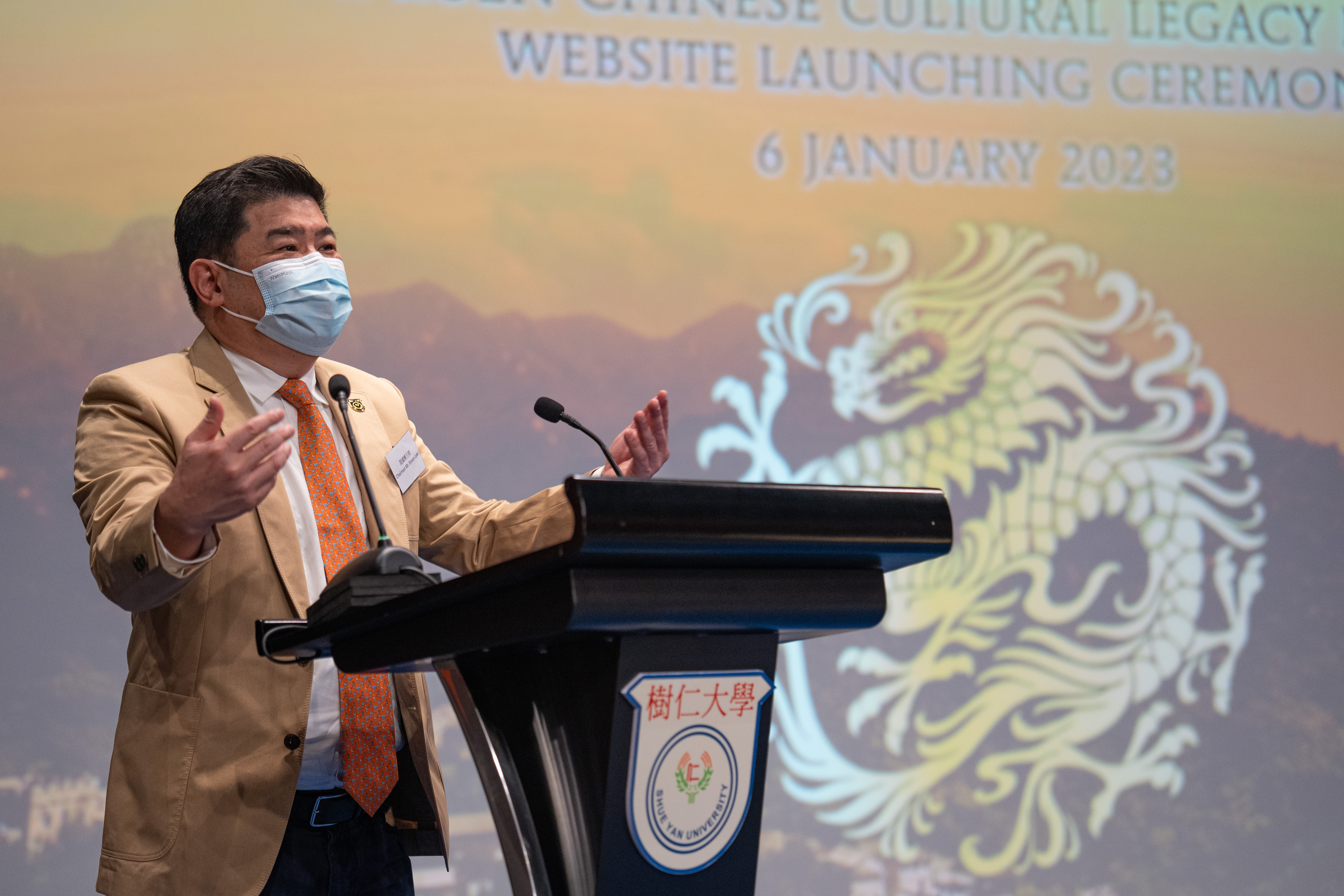 The website for Loke Kok Kuen Chinese Cultural Legacy Research Trust has set out seven main themes, namely cultural hub, philosophers, diasporas, heritage research, visual librar y, and cultural activities. Under each theme are the findings of research projects and sharing from scholars. Ms. Stella WONG, the Trust's Senior Manager, said the website plans to roll out a "rootseeking" service by combining big data analysis and search engine technology to yield the best results. It would be an essential tool for overseas Chinese to trace their roots.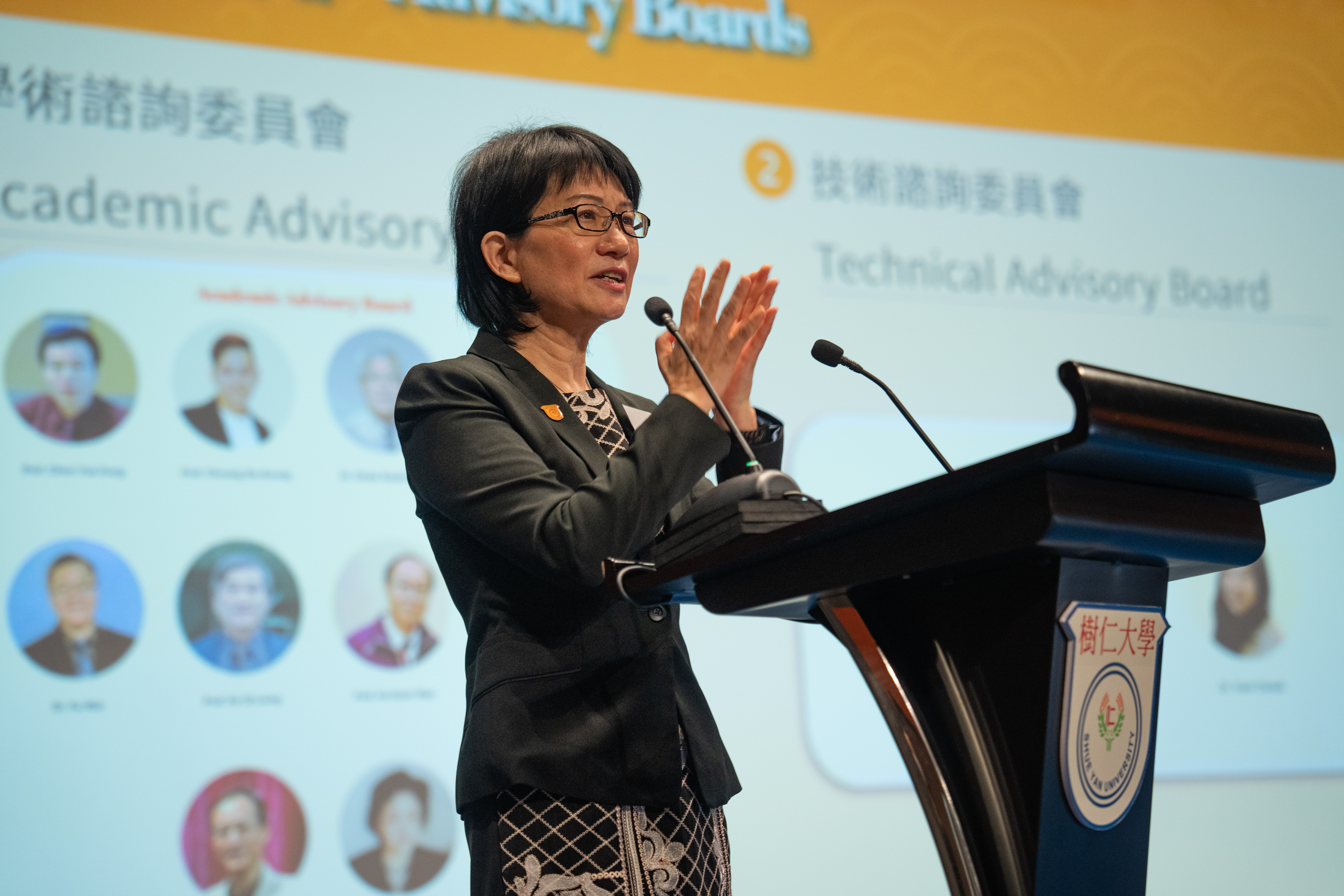 During the event, Dr. FU Wai, Associate Professor in the Department of Counselling and Psychology, presented his findings on "Continuing Ancient Chinese Philosophy" with his research on the historical texts from Moism, School of Names and School of Diplomats in Late Zhou Dynasty. Dr. CHAN Chi Suen Rex from the New Asia Institute of Advanced Chinese Studies, also shared how Chinese culture has proven to be exuberant.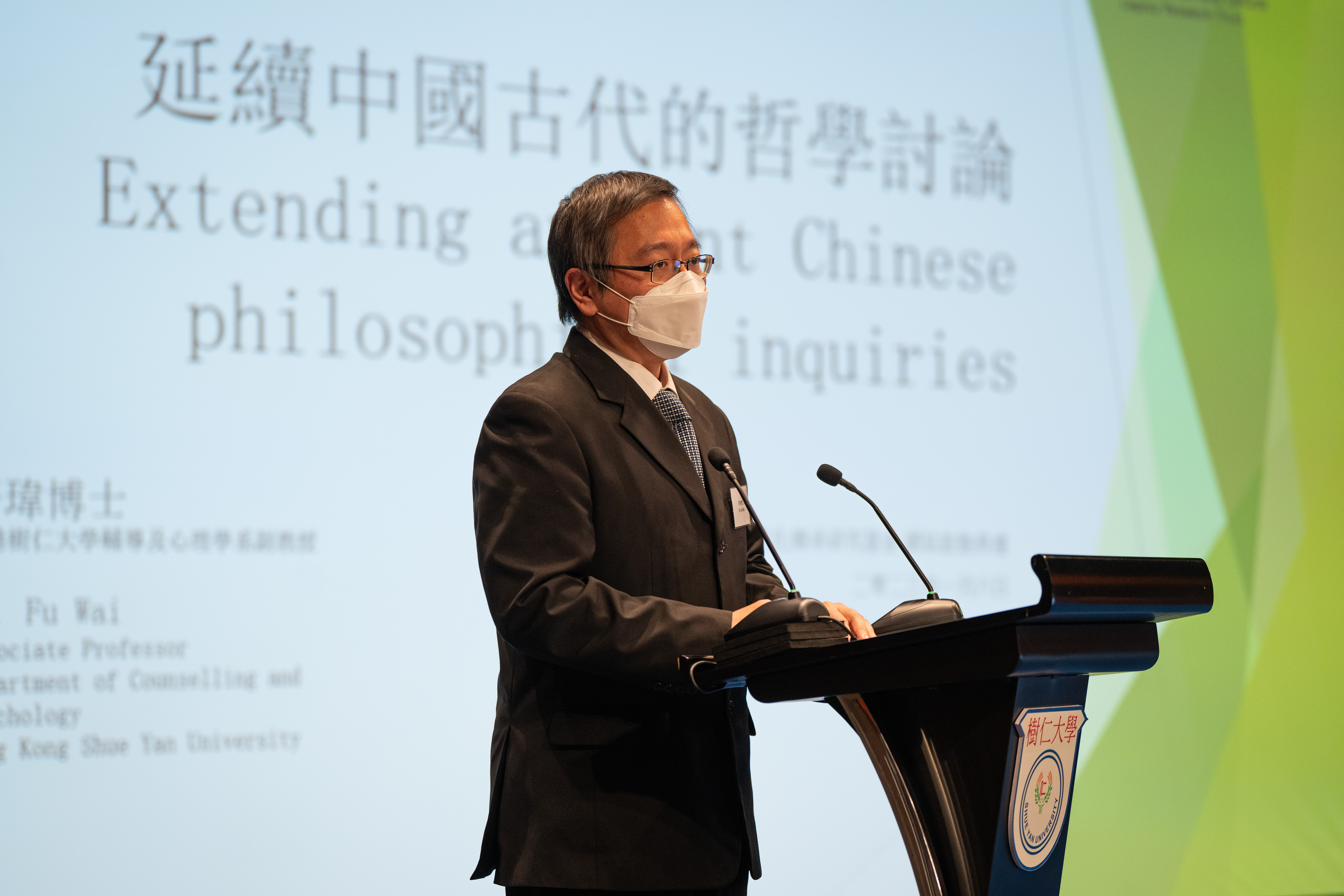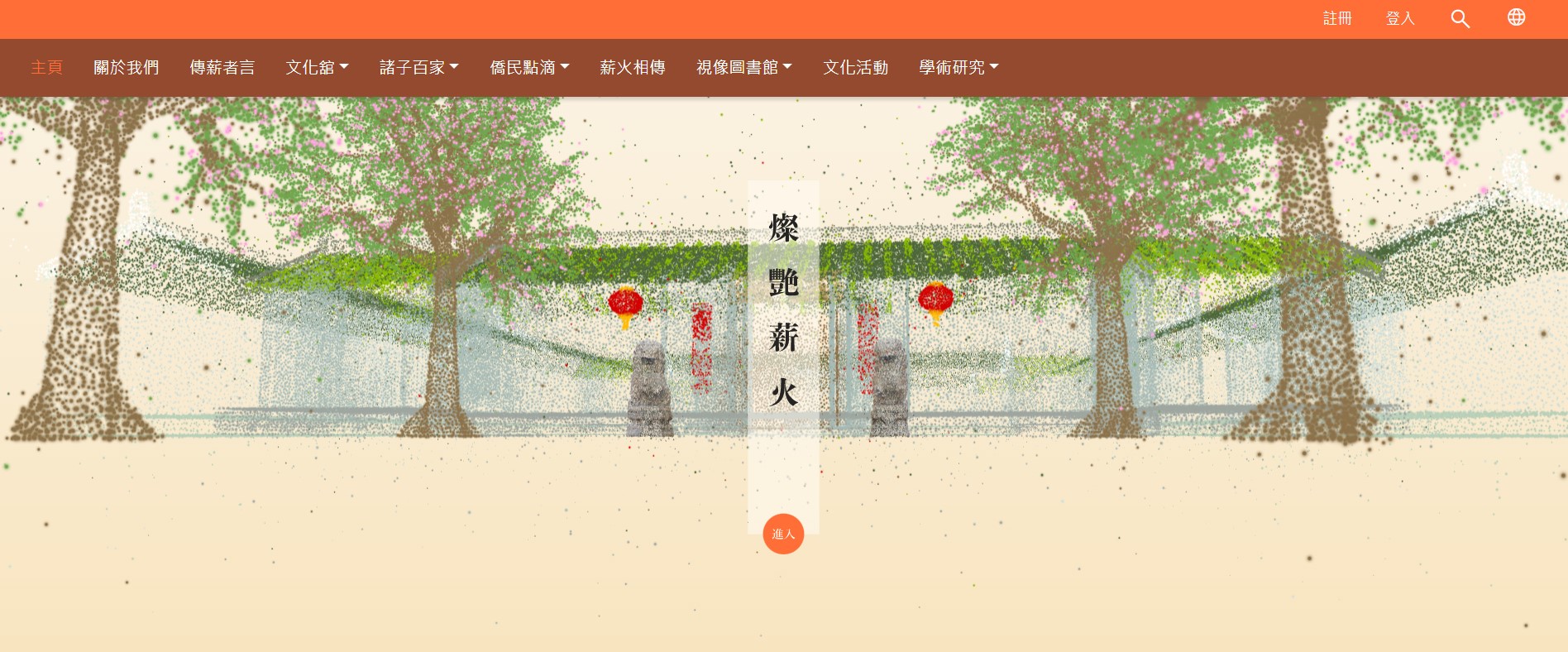 Source: Jan and Feb Issue 2023