Going abroad as an exchange student not only can enhance your language skills and make new friends, but also have the  opportunity to grow independently and challenge yourself. The pandemic has brought certain changes to our life as well as the teaching and learning mode. Shue Yan Newsletter has invited some exchange students to share their experience of living and learning in the midst of the pandemic.
Ms. Katrin PELLINGER from the University of Applied Sciences Wiener Neustadt in Vienna, Austria, is spending a semester on exchange at Shue Yan University in the Department of Business Administration. "As a world economic powerhouse, China is becoming increasingly important to the economic and industrial development of the West, and an academic exchange in Hong Kong is the best way to learn about China and its living culture."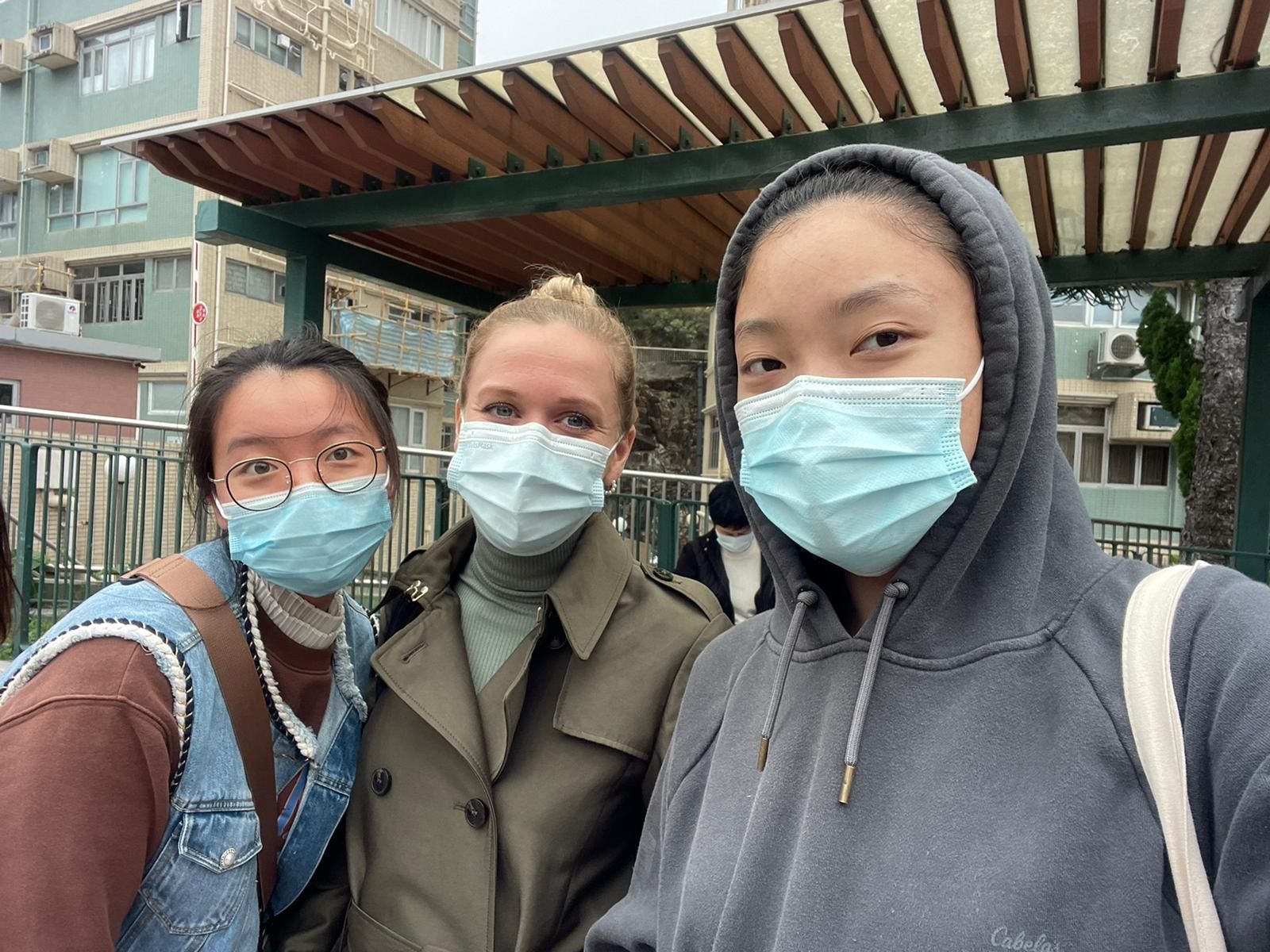 Adapt to campus life via the Exchange Buddies
Katrin has enrolled in three subjects during her time at the university. Although she only attended one week of face-to-face classes on campus due to the pandemic, she was able to get to know local students and improve her English skills through classroom learning and group discussions, and gain a deeper understanding of Hong Kong culture during her online classes. "I think the way of learning in Hong Kong differs from Austria is that there are different tasks in the learning process, not just more homework or exams at the end of the semester, which made me more involved in the classroom." She added that the Exchange Buddies arranged for her were very thoughtful: "They taught me important things about the daily life in Hong Kong and useful Cantonese phrases, and took me on a local tour of Cheung Chau, which was a unique experience for me."
Mr. William DAS NEVES came to Shue Yan University for exchange last semester because of the student exchange agreement between his school EDC Paris Business School of France and Shue Yan University. Since he had always wanted to explore Asian countries, he started his exchange life in Hong Kong as soon as he could.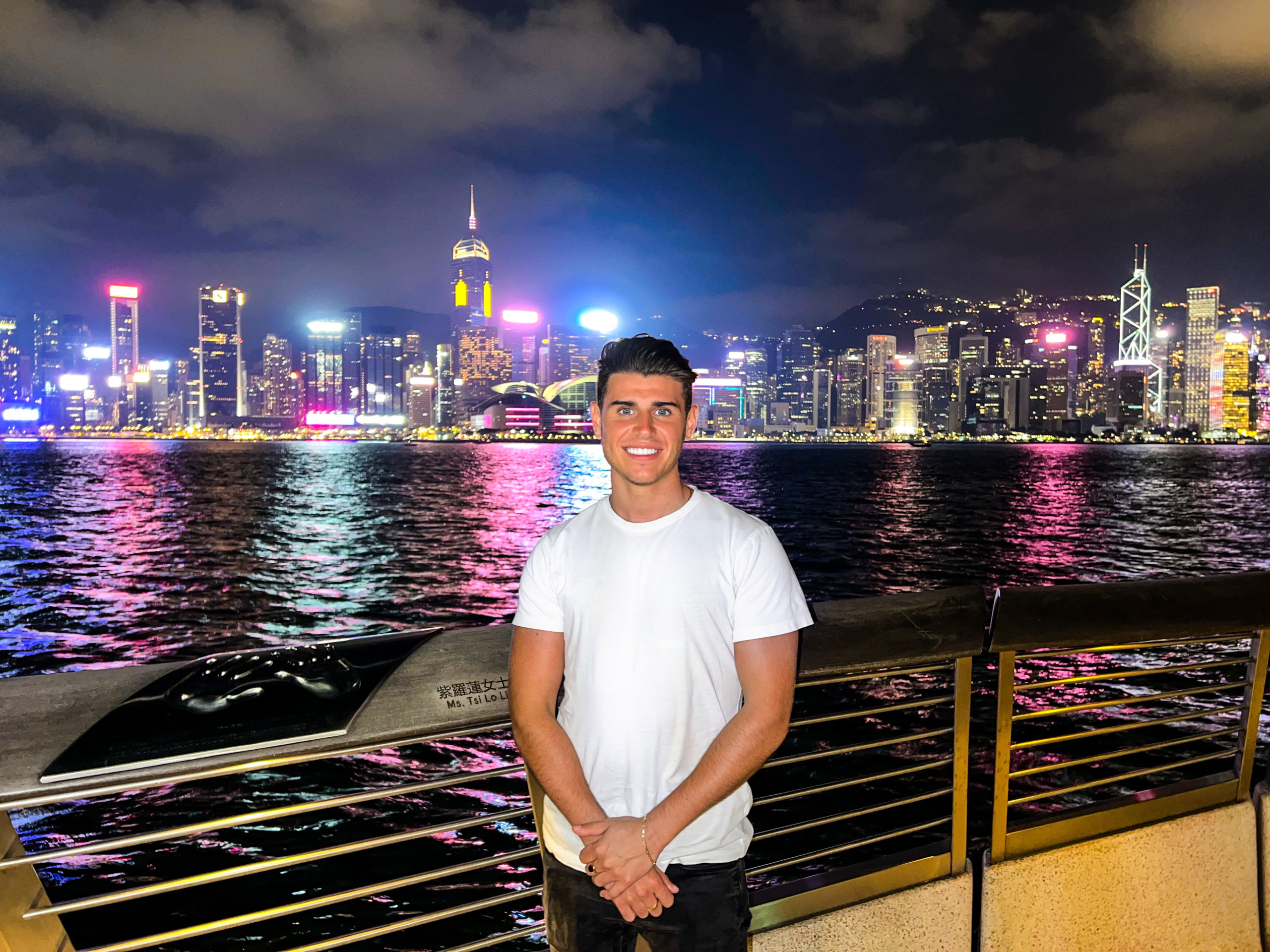 Similar learning styles in Hong Kong and overseas
William, who studied five subjects during his exchange at Shue Yan University, said he enjoyed the experience at the university. "Although the online classes during the pandemic limited my interaction and friendship with students and professors to a certain extent, I got to know many local students and their learning styles during my exchange. I think there was not much difference between the teaching style in Hong Kong and France, but there were more group presentations in Hong Kong. Overall, I enjoyed the exchange at the university."
Ms. Lara Patricia G. HIMPE, another overseas exchange student from Artevelde University of Applied Sciences in Belgium, has always been interested in Asian culture. She signed up for an academic exchange to Vietnam in 2020 but the arrangement was put on hold due to the pandemic. Then she chose Hong Kong as the destination for her study abroad experience. Lara said she was worried that she would not be able to adapt to life in Hong Kong when she first arrived, "Hong Kong people were very helpful, and I soon got used to the food and lifestyle here, even though I could only experience one-third of Hong Kong's life during the pandemic, I could still feel the cultural differences between Hong Kong and Belgium." When asked about the differences in her studies, she said that the differences were not that big, but the pressure was less to study in Hong Kong and the teachers were more flexible. "I didn't get to experience more of the campus life as I was mainly with other exchange students, but I had the opportunity to visit other parts of Hong Kong and get to know the place. So I enjoyed the exchange experience at Shue Yan University for the time being."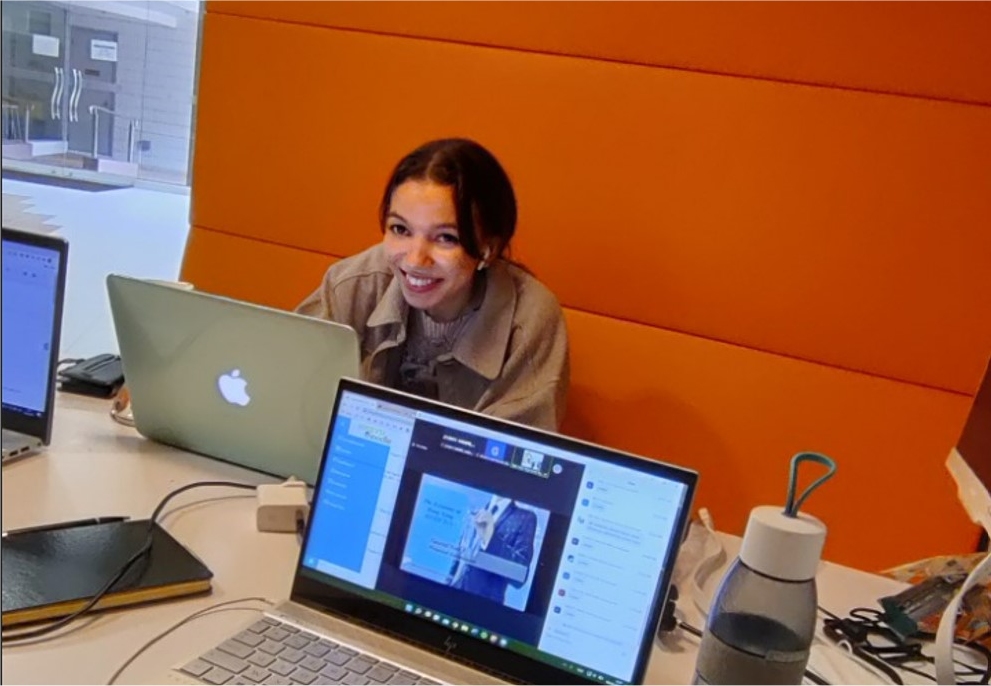 SYU students explore the world abroad
Ms. Julia CHAN Hiu-Tung, a third-year Journalism and Communication student, was an exchange student at Glasgow Caledonian University in Scotland in September 2021. "I had always believed that learning should not be confined to Hong Kong, and that studying overseas was one of the ways to broaden our international horizons. I thought the academic requirements of overseas universities were higher than those of Hong Kong, and more emphasis was placed on students' presentations. The 45-minute presentation in class with the group was a very comprehensive learning experience. The only downside was that the course was mainly online, so I didn't have the opportunity to meet more local students, but I was able to build up friendships with other exchange students, which was a very good learning experience overall."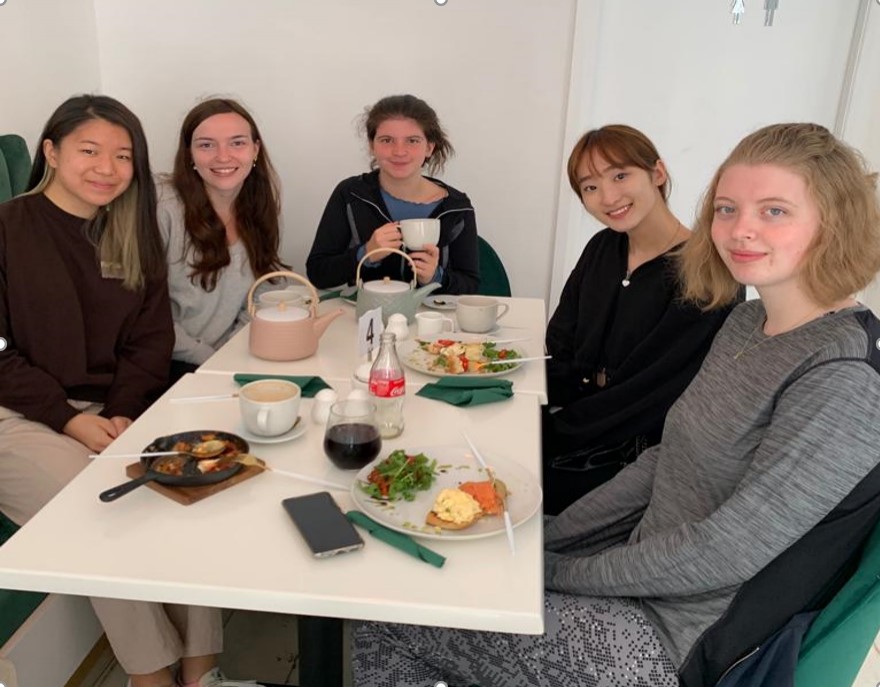 Mr. TSANG Chun-Kit, a third-year Business Administration student interested in Korean culture, went to exchange at Chung-Ang University, Korea.
Due to the pandemic, half of Chun-Kit's semester as an exchange student was spent online, but as he lived in the university dormitory, he was able to experience some of the campus life: "With the flexible online class schedule, I was able to experience local life, and if I planned my time well, I could attend online classes at a café. However, I felt that studying in Korea was more stressful and competitive. Even at the beginning of the school year, the study rooms and the library were already full, and I had to work hard to get a pass. From time to time, I had seen students studying in the study rooms till very late. This is probably the reason why Korean students chose to take a gap year. A s an exchange student, I was not too worried about my grades, though I got good grades in the end. I thought the whole exchange experience was a happy one!"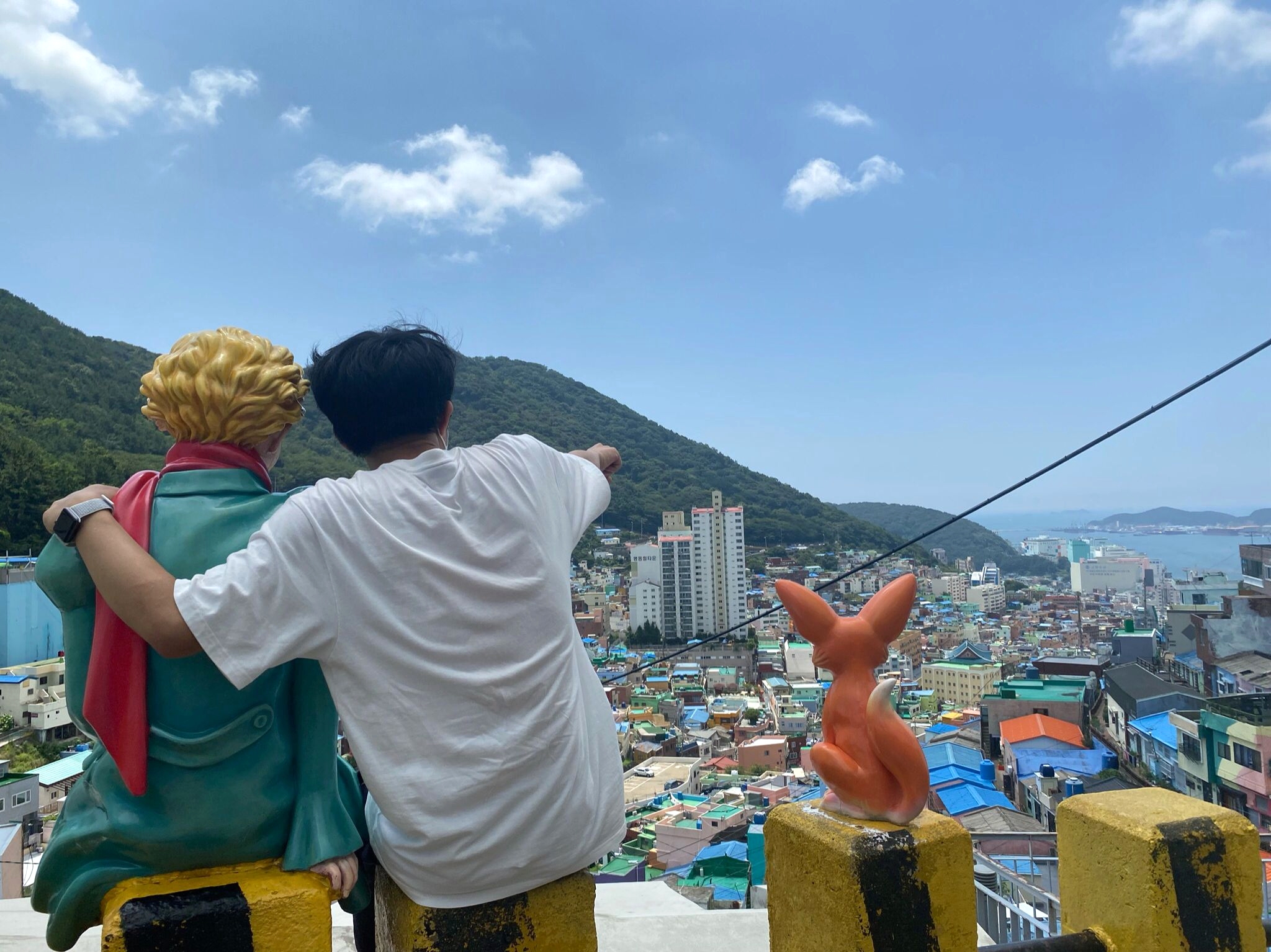 Source: March and April 2022 Combined Issue