In a bid to reinvent liberal arts education, Hong Kong Shue Yan University (HKSYU) has been actively promoting "Digital Humanities" in recent years. A number of research projects has been launched under the theme and one of them, the "Three Chaozhou Hungry Ghosts Festival: Research and Promotion" – spearheaded by Academic Vice President Professor CHAN Ching Selina – has been a showcase of how research efforts in humanities and social science can combine with digital technology.
The project has recently reached another milestone by creating Hong Kong's first virtual museum of National Intangible Culture Heritage. The virtual museum is developed to demonstrate how the Buddhist Sam Kok Pier Hungry Ghosts (Yulan) Festival adapted to challenges under the COVID-19 Pandemic. It is among the latest research work on the Yulan culture by Professor CHAN, from the Department of Sociology, who also has a book and several journal articles published under her name since 2012.
Speaking to Shue Yan Newsletter, Professor CHAN said the idea of a virtual museum presents an opportunity to curate Yulan culture, a precious intangible cultural heritage, without geographical restrictions, especially in Hong Kong.
Inheriting Yulan Culture from Different Angles
"The virtual museum is an example of how we combine digital technology with knowledge transfer. We managed to build up a three-dimensional (3D) model with Photogrammetry by taking thousands of pictures and recreate them in a 360° video," she said. "The only thing the visitors needed is to wear a virtual-reality (VR) device on his/her head and then they could travel through time and space to join the Hungry Ghosts (Yulan) Festival celebration in 2021. They will be able to see the temporary altar and the people walking around, and hear the people chant sutra during the rituals. It is an immersive field research experience."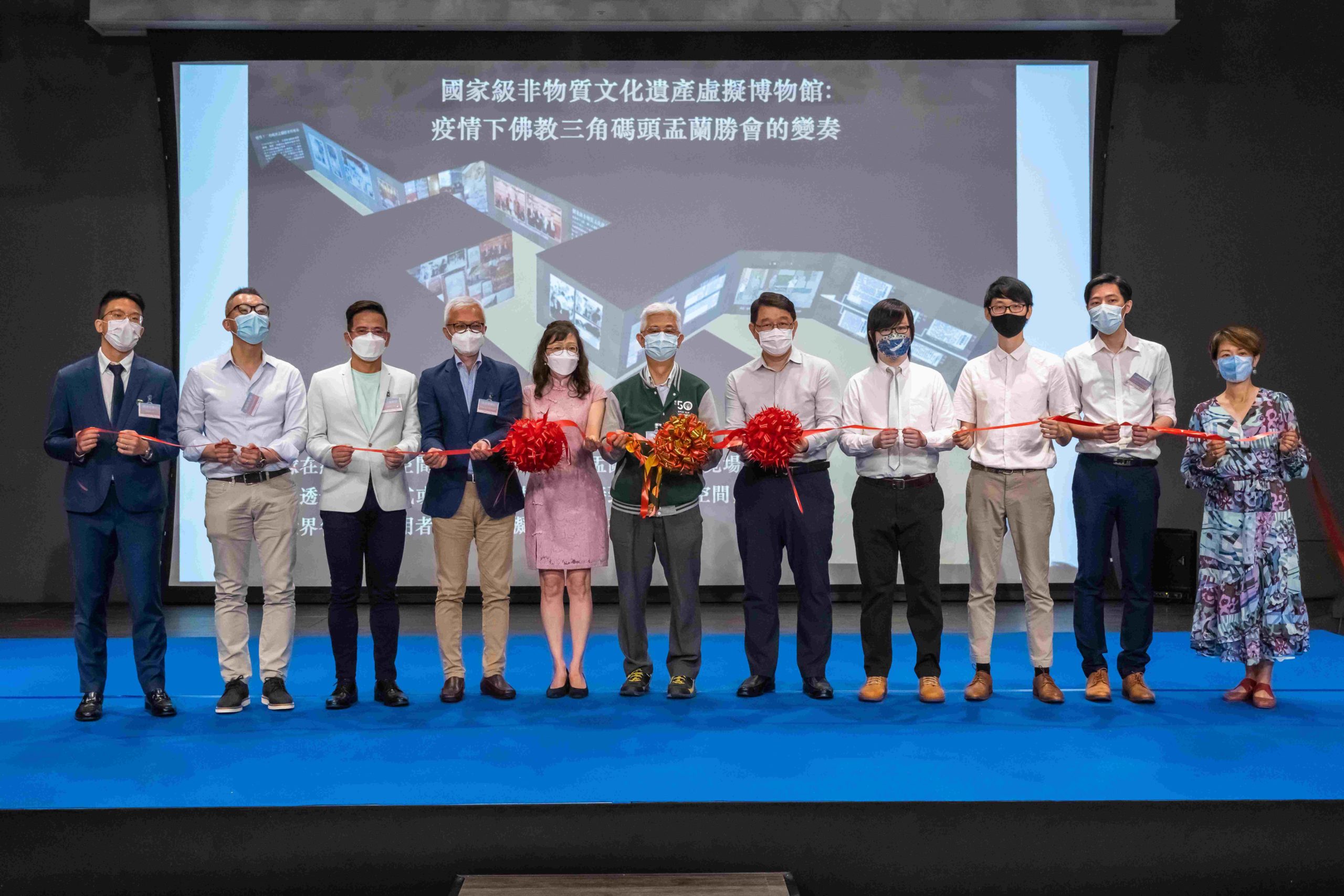 The virtual museum would also provide visitors with informative contents including historical pictures, old newspaper clippings and comics that are related to the Chaozhao Hungry Ghosts (Yulan) Festival, according to Professor CHAN. Meanwhile, visitors would be able to engage in discussion with other participants. "Unlike museums that offer guided tours on a designated route, our virtual museum allows visitors to pick their own routes and they could spend as much time as they want on any spots. It is a completely different experience that offers a deeper understanding to the Yulan culture."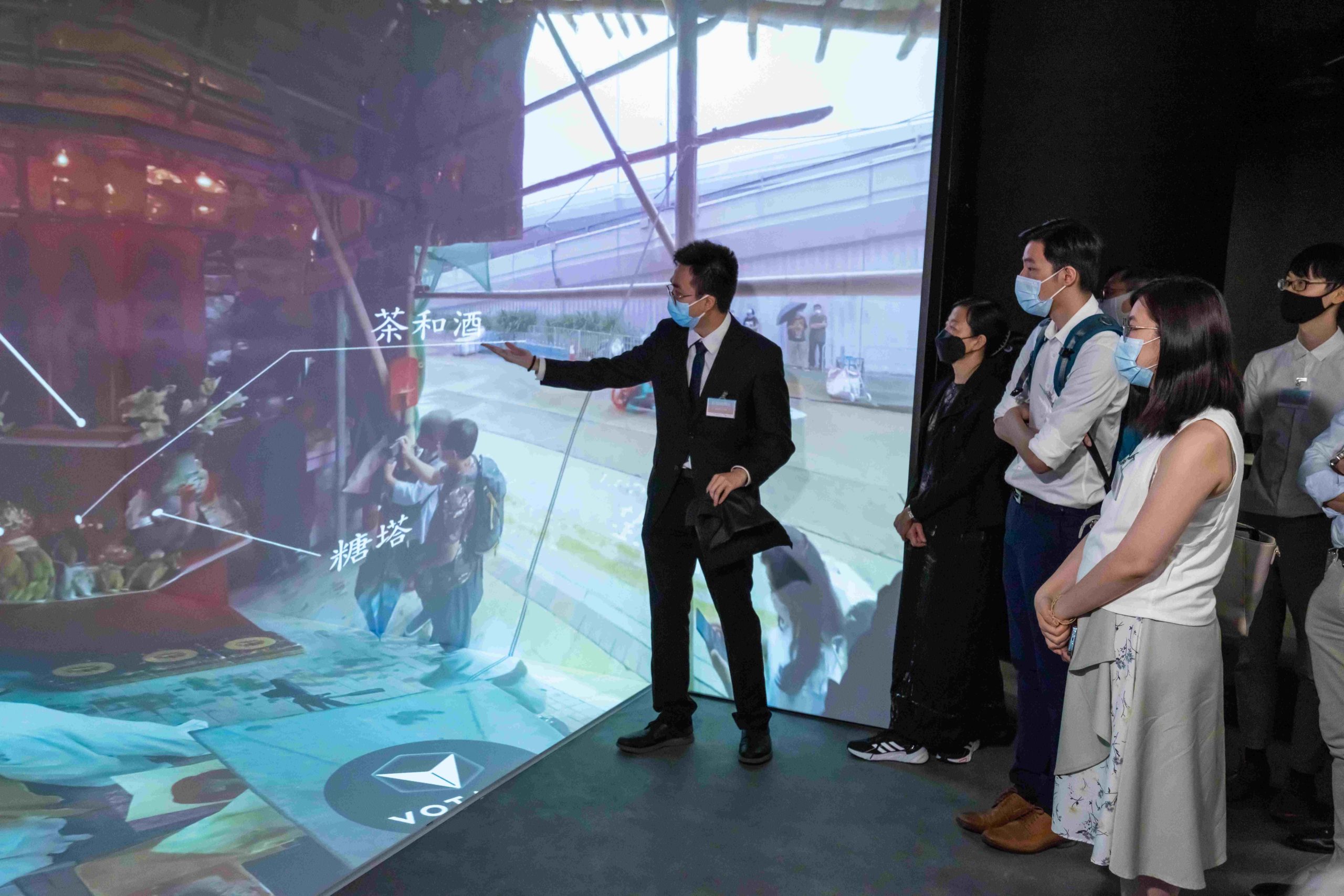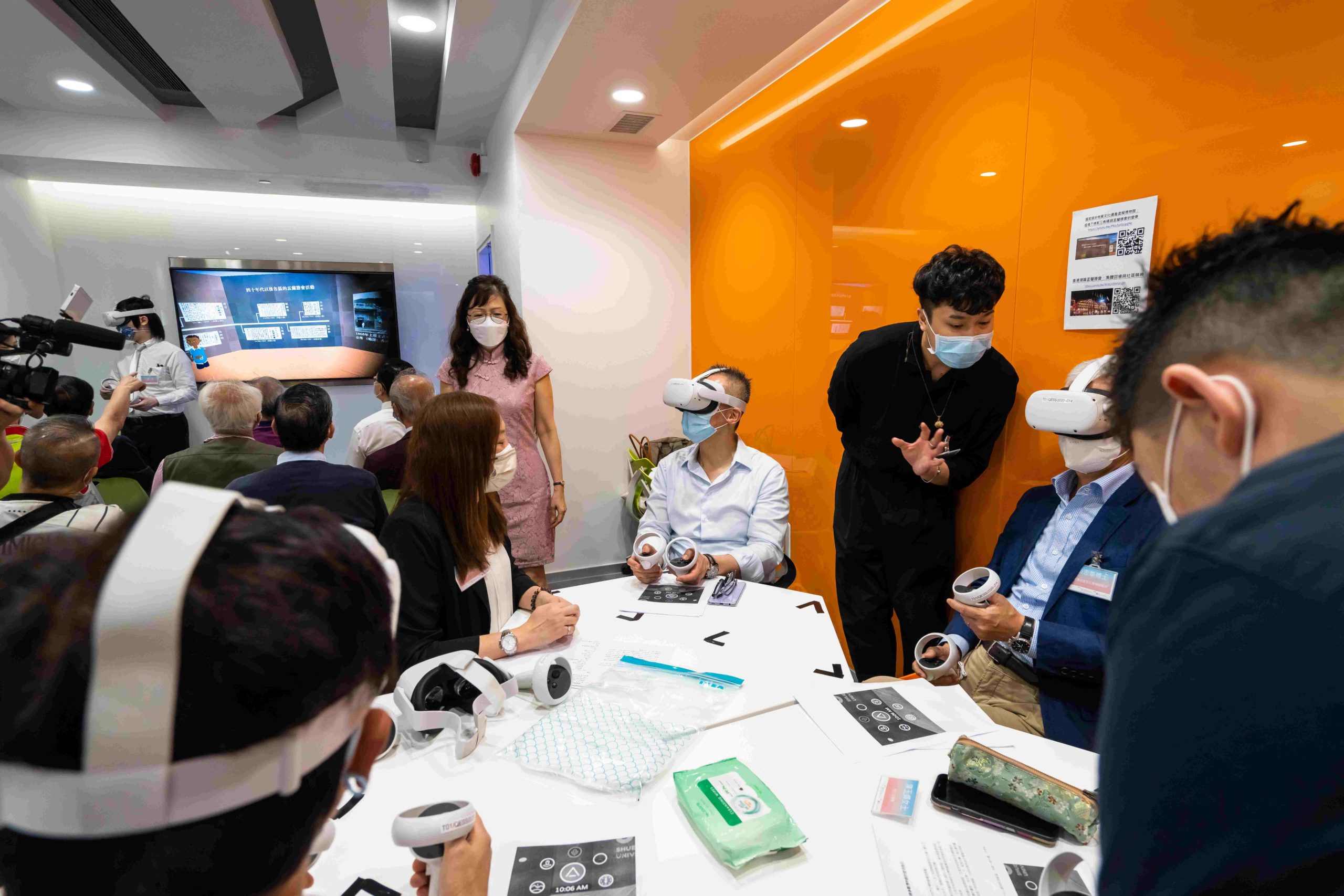 The COVID-19 pandemic has inevitably interrupted the celebration of the Hungry Ghosts (Yulan) Festival over the past two years, yet Professor CHAN and her research team have been able to capture how the people in the community adapted to changes under the pandemic. As Professor CHAN puts it, the community has shown great resilience to adapt and that also demonstrates the flexibility in intangible cultural heritage. "For me, it is a historical moment. Religious and cultural activities like the Hungry Ghosts (Yulan) Festival are not static. They change as time goes by. When the economic conditions, political environment or other external factors change, they will adapt as well," she said. "Instead of presenting the normal grand celebrations to visitors, we present how the Hungry Ghosts (Yulan) Festival was celebrated in the community under such difficult circumstances, and that shows the intangible cultural heritage is existing in a living form."
Promote the Spirit of Filial Piety and Benevolence
Professor CHAN said one of the biggest challenges to this research project lies in the long-running misunderstanding towards the Hungry Ghosts (Yulan)
Festival. "Still many people have strong perception that the Yulan culture is all about ghosts, deities and superstition. In fact, the Hungry Ghosts (Yulan) Festival once had very important meanings to Hong Kong people as it embodies cultural connotations of Confucianism and Taoism. It is an occasion that advocates filial piety, the spirit of benevolence, and the concept of charity. As the festival is also intended to feed the wandering ghosts – those who died of misfortune – it also epitomizes the collective memory of disaster in the local communities. These stories tell us about the history of our community and help us understand more about Hong Kong people's identity."
Professor CHAN aspires to present her research to the general public as part of a wider plan of knowledge transfer. "A more detailed version of this virtual
museum is set to be completed next year and people from around the world can learn about the Hungry Ghosts (Yulan) Festival through the virtual world. I hope it would help to conserve this intangible cultural heritage."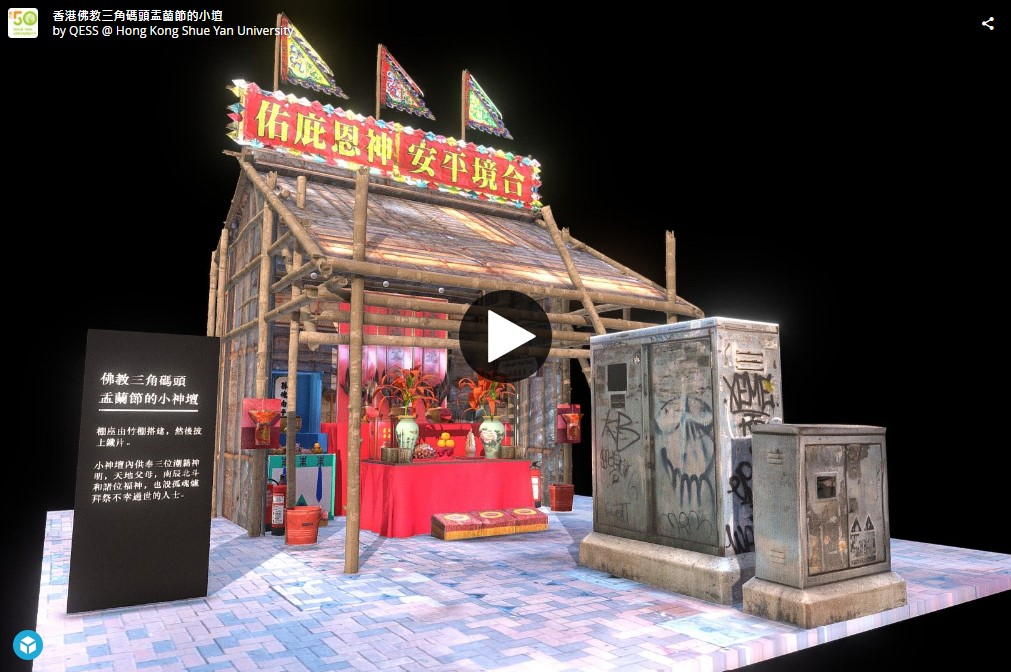 Source: May and June 2022 Combined Issue