Project name: Cultivating, Promoting, and Enhancing Meaning in Life Across Cultures and the Life Span
Funding scheme: Inter-Institutional Development Scheme (IIDS), Competitive Research Funding Schemes for the Local Self-financing Degree Sector (2020/2021), Research Grants Council
Funding awarded: HK$ 436,180
Principal Investigator: Dr. CHAN Chi-keung, Alex, (Associate Professor and Director of Positive Psychology Laboratory at the Department of Counselling and Psychology)
Co-Principal Investigator: Dr. WONG-IP Chung-ping, Susanna (School of Psychology, Gratia Christian College)
Co-Investigators: Dr. Raymond CHUI (Department of Social Work, HKSYU), Dr. Nicolson SIU (Department of Counselling and Psychology, HKSYU), Dr. Bess LAM (Department of Psychiatry, The University of Hong Kong), Professor Michael STEGER (Director of the Center for Meaning and Purpose, Colorado State University)
Funding period: 12 months
According to Dr. CHAN Chi-keung, Alex, in recent years, the concept of meaning in life (MIL) has earned a renaissance of interest and is now widely viewed as a cornerstone of one's identity formation, life orientation, and psychological well-being. Numerous studies have demonstrated the benefits of MIL to positive development, adaptive coping, academic performance, occupational adjustment, life satisfaction, cognitive functioning, and physical and psychological health. The experience of meaning is clearly critical to an individual's functional outcomes and life adaptation.
He said although MIL has been framed as significant for human survival, it has simultaneously been portrayed as chronically lacking in people's lives. Furthermore, though seen as a universal need, it is also highly idiosyncratic. "These paradoxes of MIL being a basic necessity but also a rare commodity, and as being universal yet idiosyncratic, have driven the quest for meaning throughout history and across disciplines, including art, education, literature, philosophy, psychology, public health, religion, etc. More importantly, this quest provides the driver for meaning-enhancing interventions. Certainly, the efficacy of meaning-enhancing interventions is influenced by cultural and individual moderators, but relevant research is fairly recent."
Dr. CHAN said, in terms of culture, some scholars suggested a dialectical model for understanding the cross-cultural dynamics of seeking and experiencing MIL. With individual moderators, the multidimensionality and multidirectionality of lifelong development may also contribute to the inter- and intra-individual differences of MIL. Hence, it is important for scholars to conduct rigorous empirical investigations and for practitioners to design evidence-based interventions that capture the full complexity of variation in promoting and enhancing MIL from both cultural and developmental perspectives.
This IIDS project will collaborate with the Center for Meaning and Purpose at Colorado State University, and will establish a partnership with the International Network on Personal Meaning (INPM) and the International Meaning Conference (IMEC).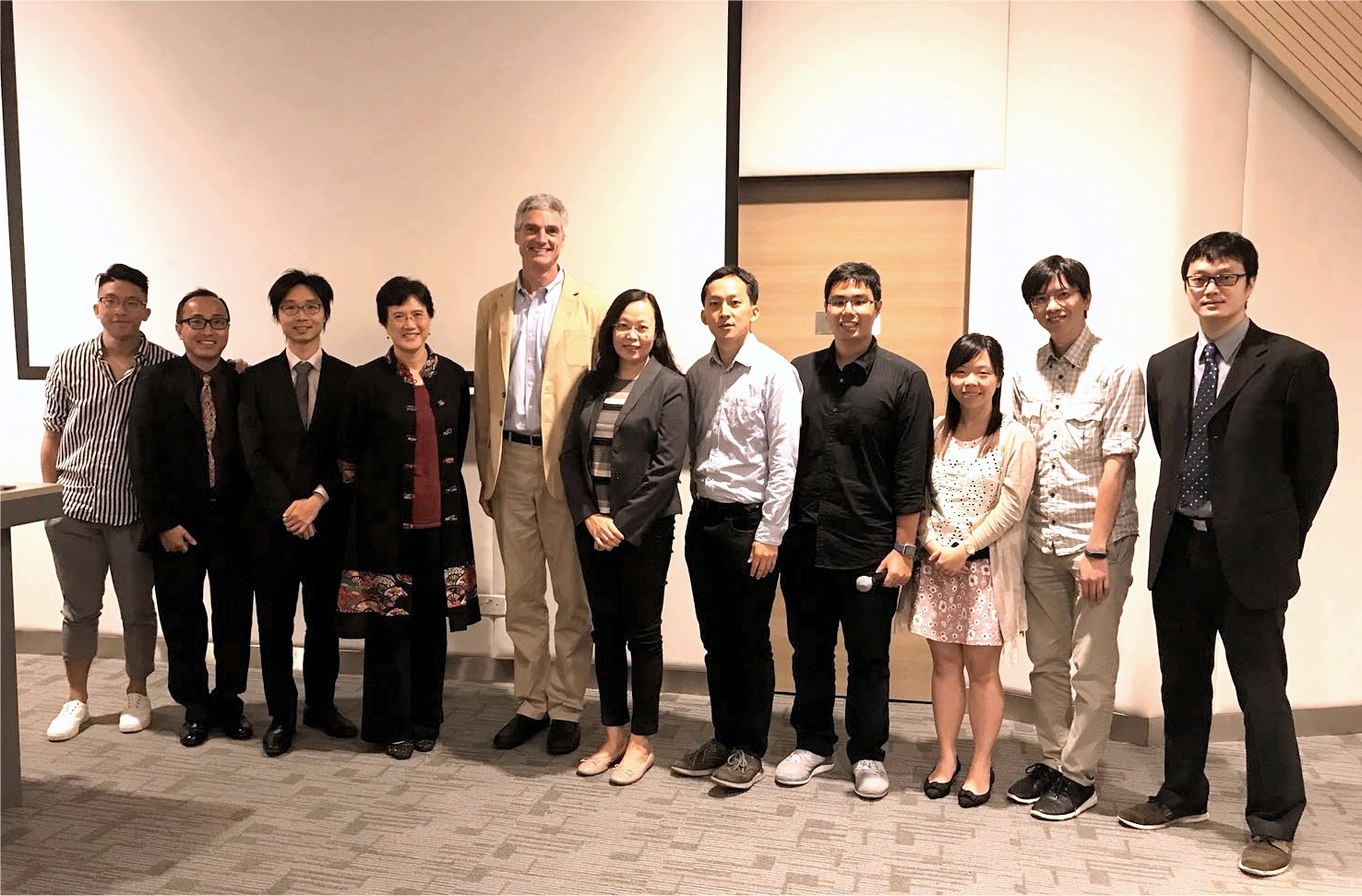 Two-day international conference
Under this project, Dr. CHAN and the collaborative team will organize a two-day international conference on Mid-June 2022, on the theme of cultivating, promoting, and enhancing meaning in life across cultures and life span, as well as a full-day pre-conference workshops and a half-day post-conference workshops (breakout sessions).
The two-day international conference will include six plenary lectures, two panel discussions, twelve parallel and two poster sessions. The plenary lectures and parallel sessions will involve a blend of empirical investigations and evidence based practices from various approaches to facilitate intellectual exchanges between scholars and practitioners (both overseas and local) across a number of disciplines, thereby gaining better understanding of the efficacy and implementation of the meaning-enhancing interventions from both cultural and developmental perspectives. The two panel discussion sessions will focus on the future development of integrated research and practice in fostering MIL across cultures and the life span.
The pre-conference six theme-based workshops will be provided to enhance participants' research competence and practical skills in designing and implementing meaning-enhancing interventions. The post-conference workshops (breakout sessions) aim to strengthen the connections of local researchers and practitioners with the plenary speakers to establish potential research collaborations for designing and validating optimal meaning-enhancing interventions and practice that are culturally sensitive and developmentally appropriate.
Dr. CHAN believes that this IIDS project will benefit local and overseas scholars, students and practitioners across numerous disciplines by improving the knowledge and understanding of how to promote meaning from both cultural and developmental perspectives. Interdisciplinary insights will be generated from in-depth and ongoing intellectual exchanges during and after the project, helping scholars and practitioners to collaboratively develop rigorous scientific interdisciplinary research and evidence-based meaning-centered practice.
Source: February 2021 Issue