Hong Kong Shue Yan University has received a HK$2 million donation from esteemed alumnus Dr. Francis CHEUNG to establish its first research centre for business analytics. The research centre seeks to navigate through the uncharted territor y in the new age of data-driven management and operations by conducting data analytics research, providing insights and contributing to the theoretical and practical sides of business management.
The Dr. Francis Cheung Business Analytics Research Centre, named after our incumbent vice-chairman of the University's Board of Governors, was officially unveiled on June 20th, 2022. A cheque presentation ceremony was held at the University's Research Complex on the day, when Dr. CHEUNG, Chairman of Longbow Holdings, handed over the gift to Provost Professor HU Yao Su.
The event was attended by the University senior management including Deputy President Dr. HU Fai Chung, Senior Vice President Professor Catherine SUN Tien Lun, Academic Vice President Professor Selina CHAN Ching, Vice President (University Administration) Professor CHEUNG Siu Keung, among other guests.
In the inauguration ceremony, Professor Selina CHAN said the generous donation from Dr. CHEUNG marks a significant endorsement of the University's digital humanity strategy and she would expect the new insights in business performance through data analytics research could add a different dimension to the field of study. Dr. Monica LAW, Head of Department of Business Administration, also expressed gratitude to the foundational gift.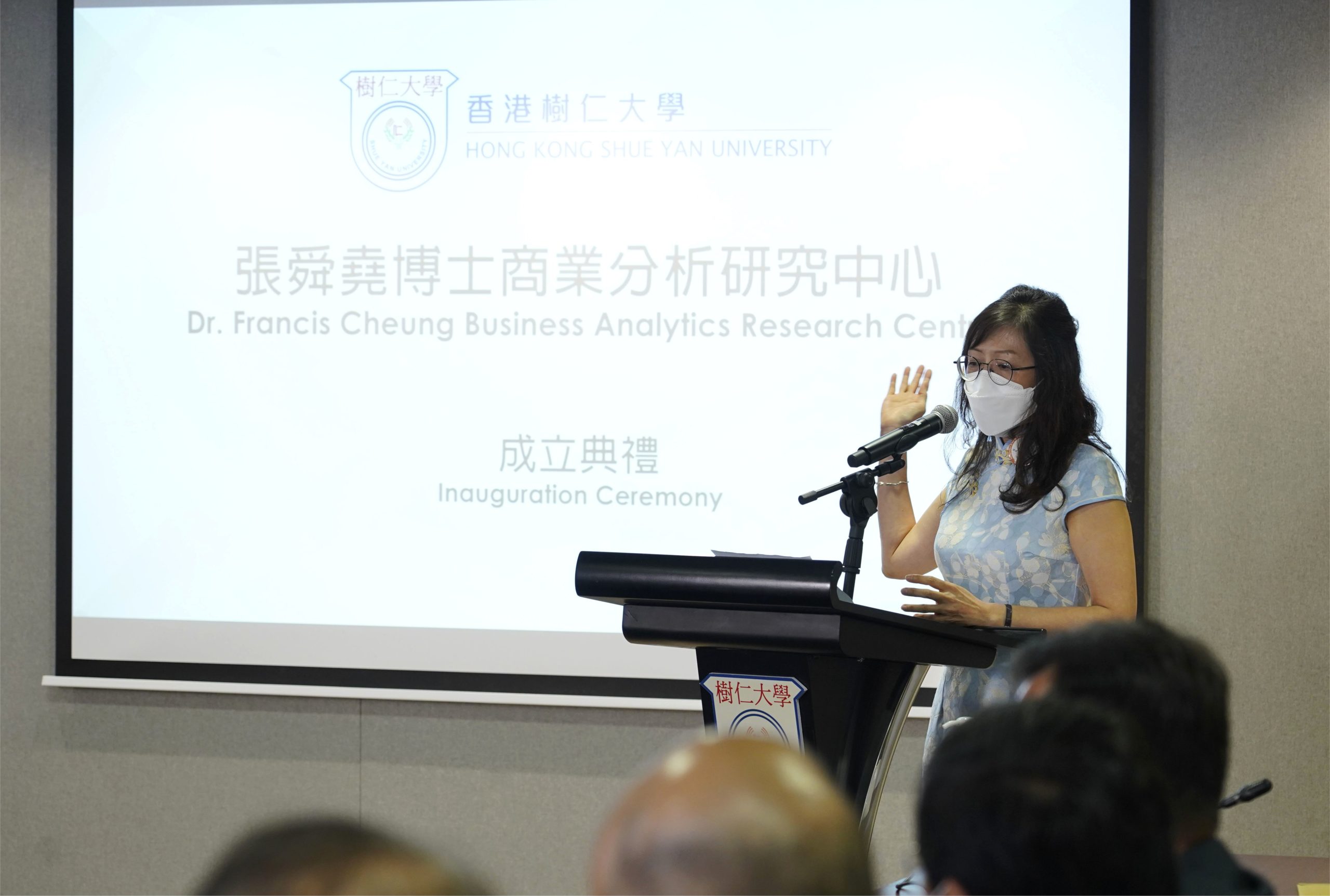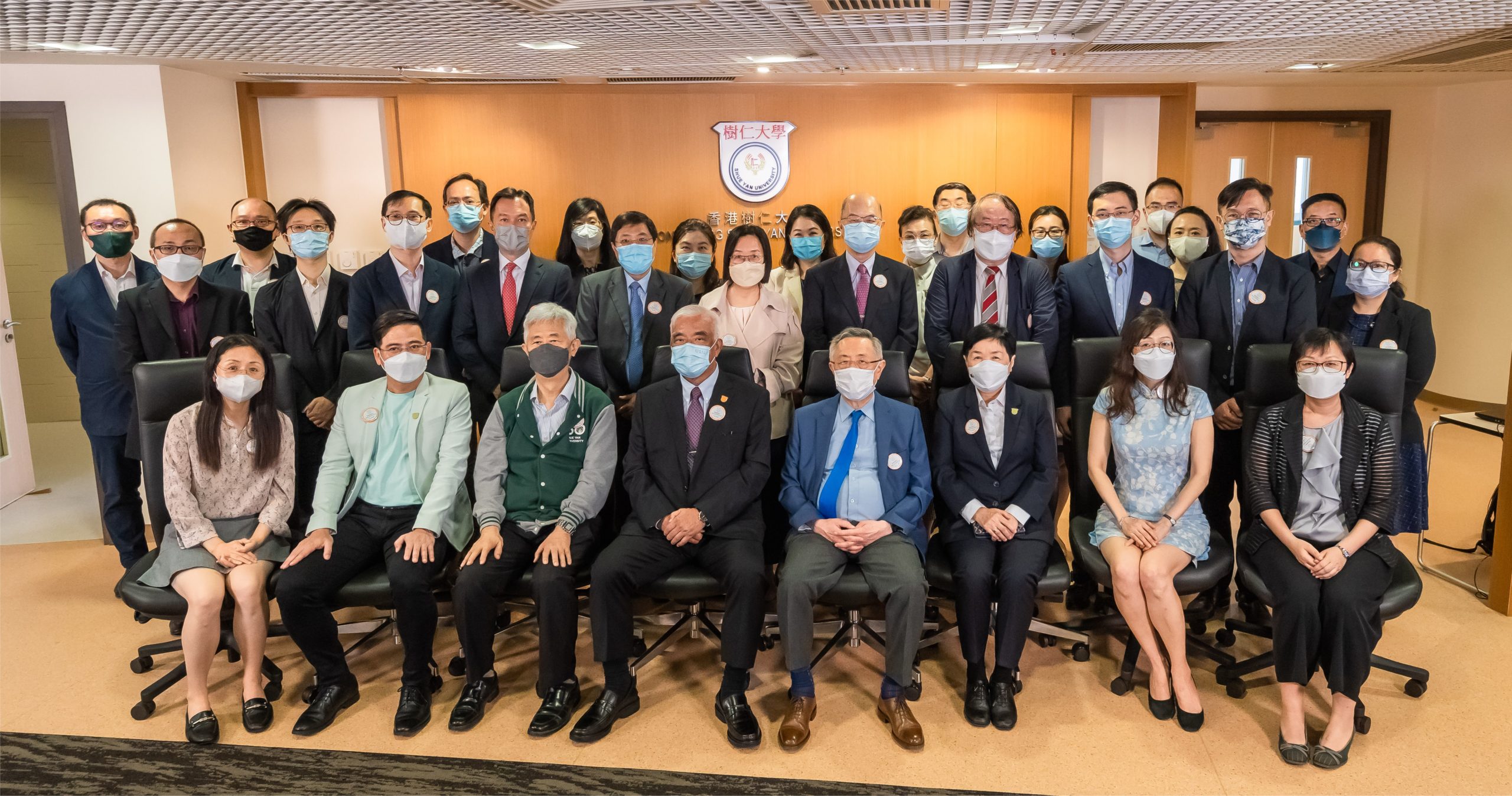 Dr. Francis CHEUNG, a BA graduate of Shue Yan back in 1970s, said he will forever be grateful to the chance to study in what was formerly known as Shue Yan College, a private tertiary institution. He still recalled how the late Dr. CHUNG Chi Yung, co-founder and principal of the college, called him in person to give him a probation offer, which as a result not only changed his life, but also started the ties between Shue Yan and himself that would last for decades.
"When (Senior Vice President Professor Catherine SUN) reached out to me about setting up a new business research centre, I was very happy to offer my help. I have no doubt the new centre would foster academic success of the University, notably in both the theoretical and practical sides of business management," he said.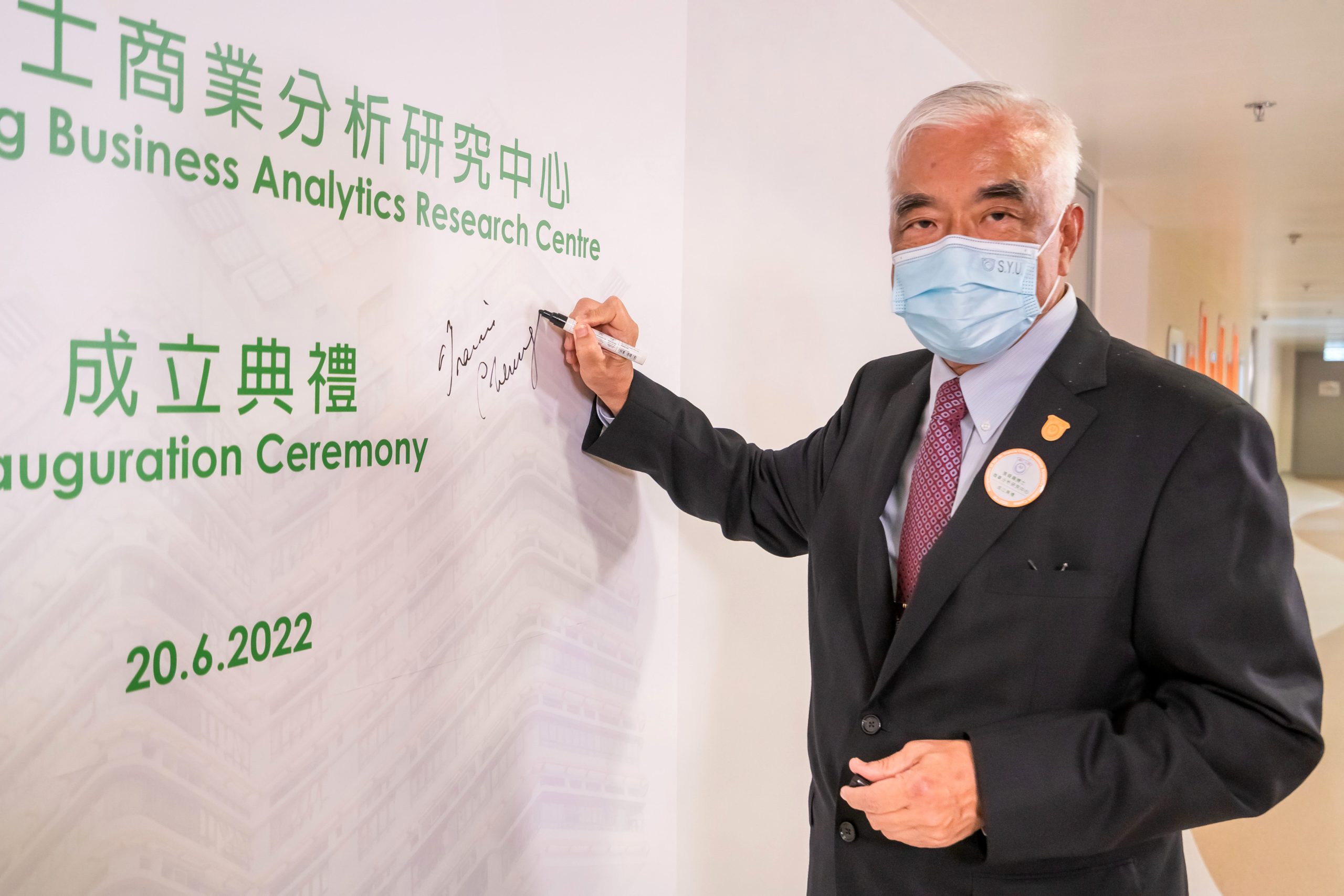 Dr. CHEUNG later told Shue Yan Newsletter that to many of our students, it was like taking up a second chance to study at Shue Yan. He believed that defines the qualities and characters of our students, who are usually grounded and hardworking. He hoped our students could keep those characters and try to excel as much as we are able, which will be the best response to the co-founders' efforts.
The Dr. Francis Cheung Business Analytics Research Centre is already up and running with three separate research projects going on full throttle. Their topics are: (1) Identifying Business Opportunities in the Metaverse Development Trends from Online Review Analytics; (2) The Impacts of the Misuse of Big Data Analytics on Customers and Employees; and (3) Predicting the Value Fluctuations of Blockchain Digital Assets with Online Word-of-Mouth Analytics. More projects are expected to launch in coming months.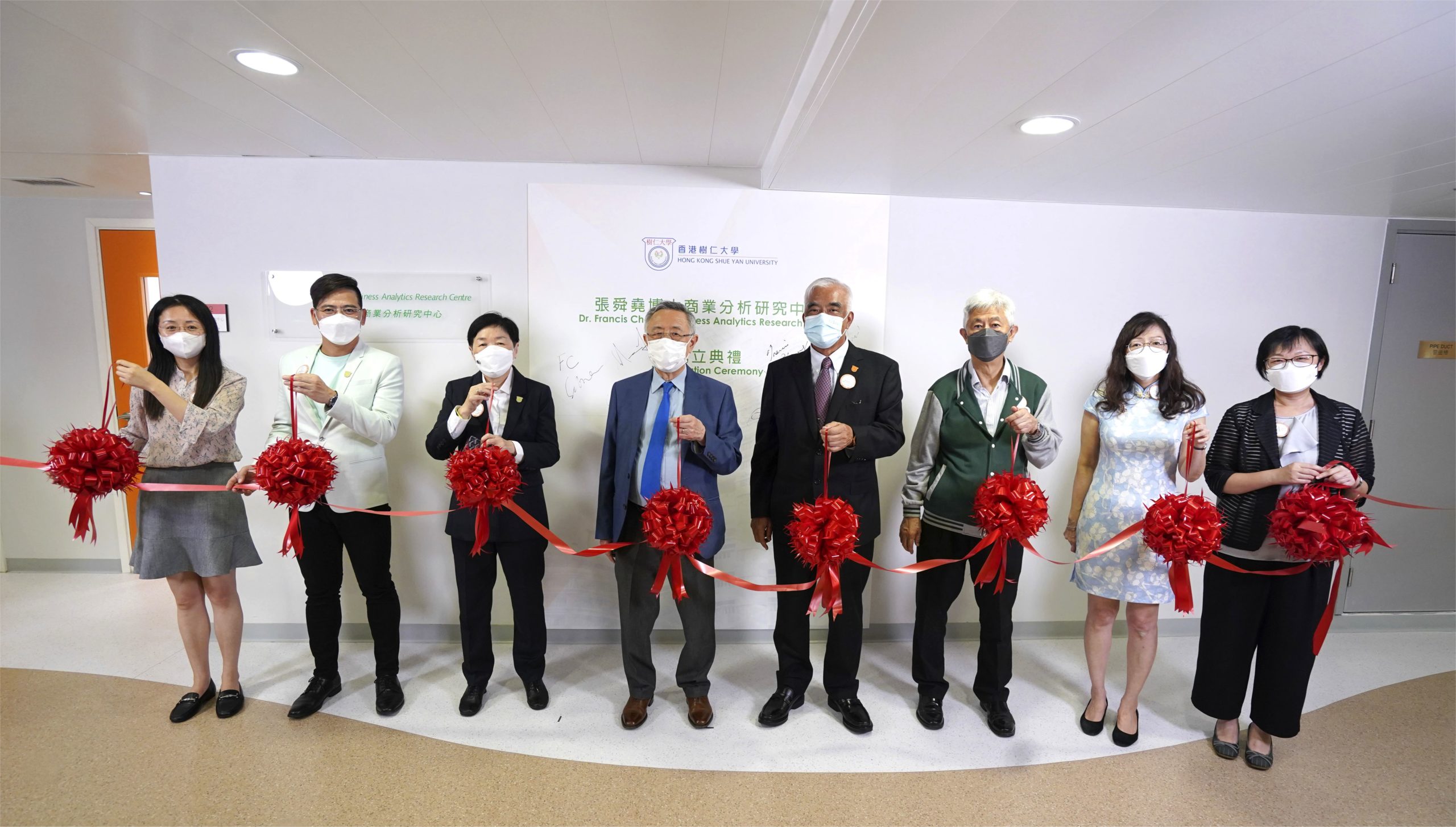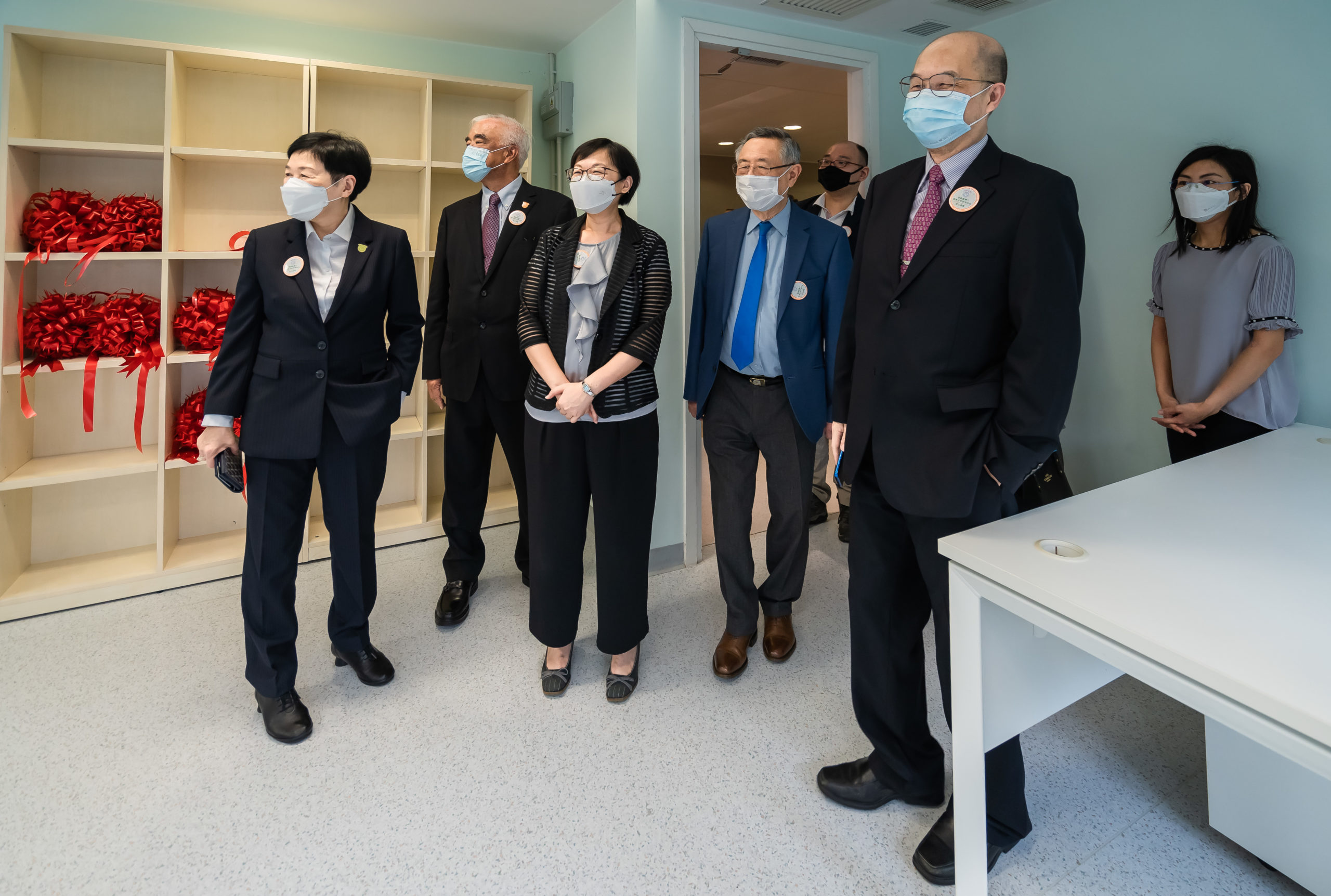 Source: July & August 2022 Issue