In order to celebrate the establishment of AIA Group for 100 years, the AIA Foundation is partnering with all of the Hong Kong's ten universities to deliver the "AIA Scholarships". Applicants are free to choose any academic discipline offered by the universities and successful applicants will receive an award of HK$50,000 each year throughout their undergraduate programme.
The launch of the "AIA Scholarships" was announced on 29 October 2020 at a ceremony. Dr. HU Fai Chung, Deputy President of the Hong Kong Shue Yan University (HKSYU) was invited to attend the ceremony and took a group photo on stage with Mr. Edmund TSE, AIA Group Board Chairman and Director of the AIA Foundation, Mr. LEE Yuan Siong, AIA Group Chief Executive and President, and the Presidents or representatives of the other universities.
HKSYU would like to express deep gratitude towards the generous support from the AIA Foundation.
The AIA Scholarships has been established to award full-time year one undergraduate students who have demonstrated a track record of academic excellence and community service and who have financial needs to pursue their studies at the University. Through the support to the undergraduate students, the Foundation encourage students to contribute to the society in an ongoing manner and build an even better Hong Kong in the future.
For details of the "AIA Scholarships", please refer to the announcement by the Office of Student Affairs.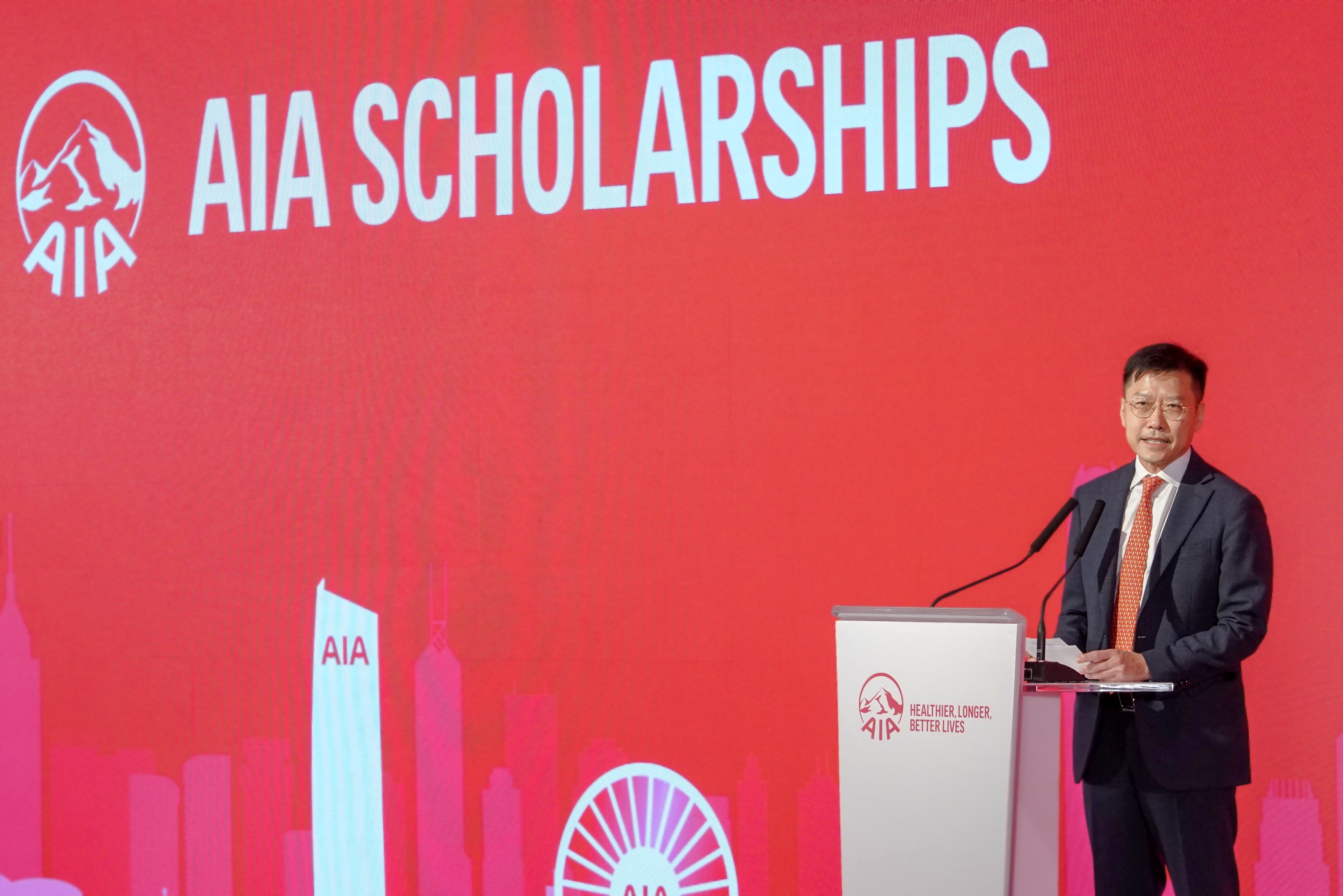 Source: December 2020 Issue