Hong Kong Shue Yan University (HKSYU) is extremely grateful to have received a HK$5 million donation from veteran journalist and dedicated educator Professor Raymond R. WONG, SBS, to promote media literacy and ethics through the newly established Dorothy Shen Wong Journalism Education Fund. 
The fund, named in the loving memory of Professor WONG's late wife, will support research and education in the university's Department of Journalism and Communication. The research will focus on the development of Hong Kong's electronic news and electronic news media, including the creation of a digital archive and the filming of a documentary. Both will be made available to the general public in phases.   
The two-year research will gather first-hand accounts of media veterans and relevant materials in a series of "History of TV News" through the department's digital archive. It will supplement the department's initiatives to showcase media ethics via virtual reality, which allows students to experience immersive learning and fortify their impression while having a bit of fun.   
Seasoned media experts will also be invited to host "Media Literacy Master Talk" seminars, which aim at helping secondary students to utilize the department's digital archive and analyze the challenges and opportunities of the media industry, while learning about the importance of media ethics. 
Donation ceremony 
The donation ceremony was held at the Jockey Club Multimedia Production Centre of HKSYU on December 14, 2020. A Memorandum of Understanding (MOU) was signed at the ceremony between Professor Raymond R. WONG and HKSYU to document the mutual understanding of the scope of the research. The Deputy President, Dr. HU Fai Chung signed the MOU on behalf of HKSYU.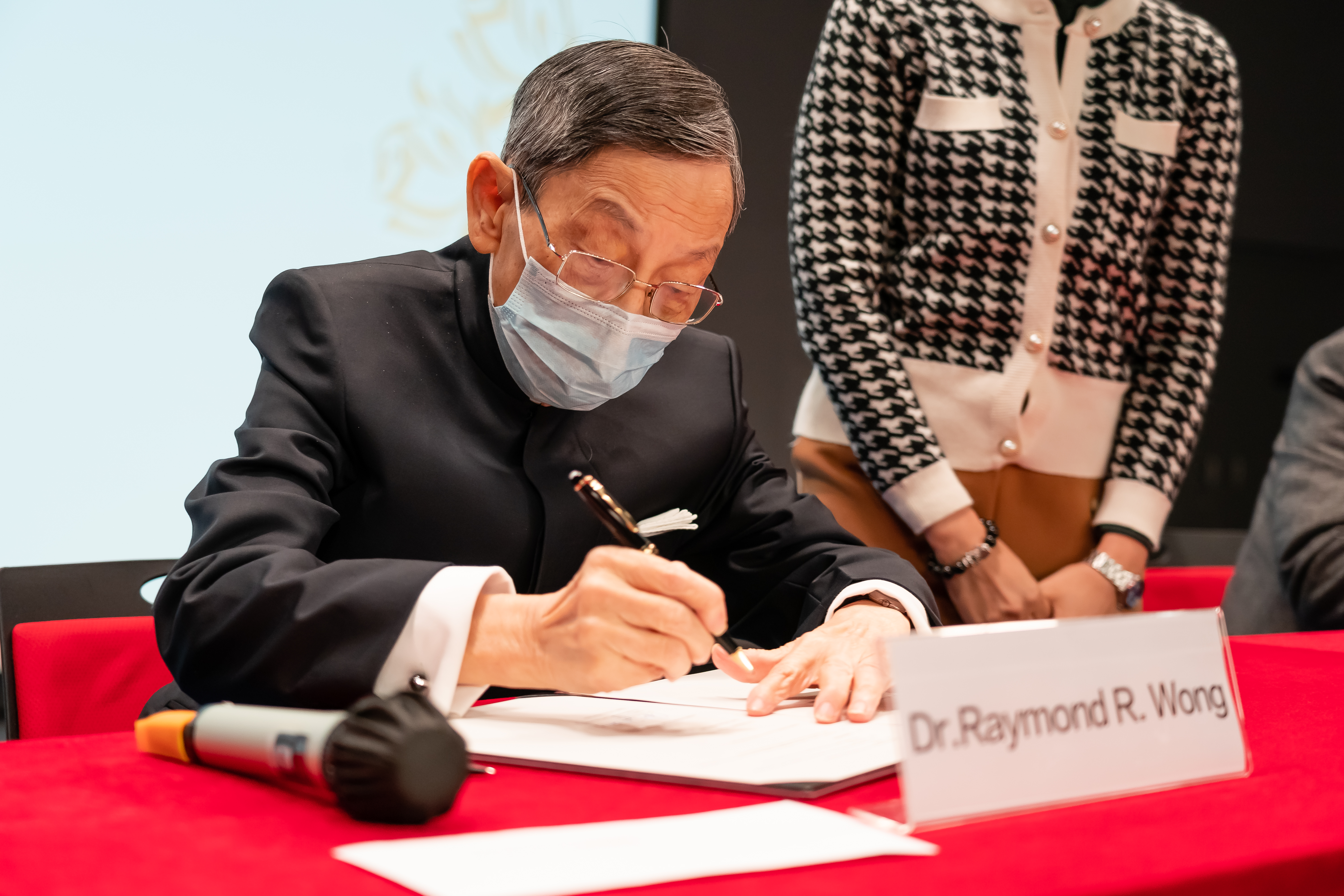 Speaking during the ceremony, Professor Raymond R. WONG said: "It's a great pleasure for me to be here and to present a small gift to the university. As you all know, my late wife and I have been involved in the training of journalists, broadcasters, etc., and I'm sure as she looks down from above, she would approve of this small gift that has been made to Shue Yan University. I've always had the highest respect for your esteemed institution of higher learning. You're one of the few institutions of higher learning in Hong Kong that, throughout the years, depended on yourself, the teaching staff and your students without succumbing to the constraints of the UGC."
In her speech, Professor Catherine SUN, Academic Vice President of HKSYU, said the fund will support journalism research and education with a special focus on electronic news. "Once again, our heartfelt thanks to Professor Raymond WONG, who is our Adjunct Professor and also formerly known as the godfather of the Hong Kong Media, for support."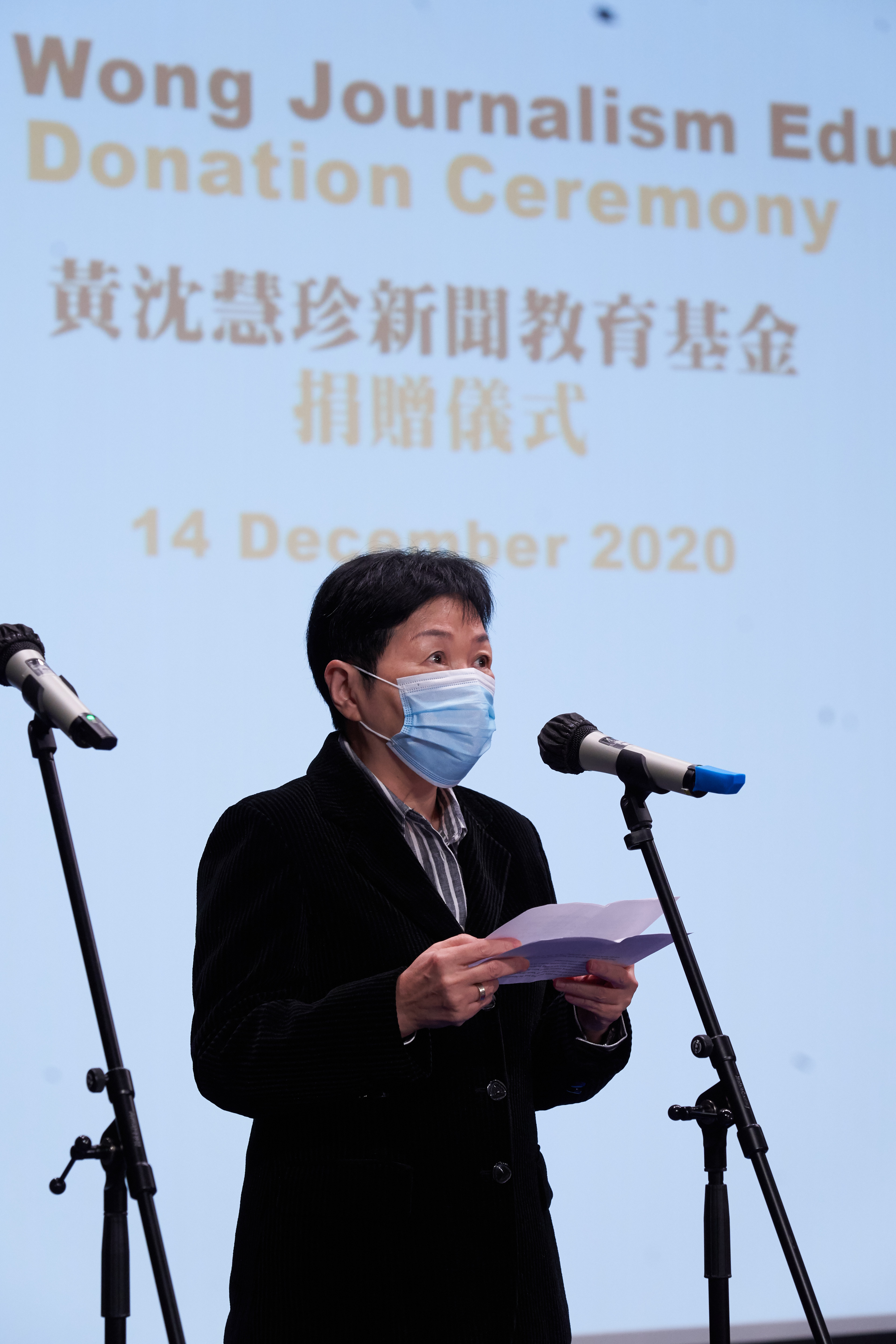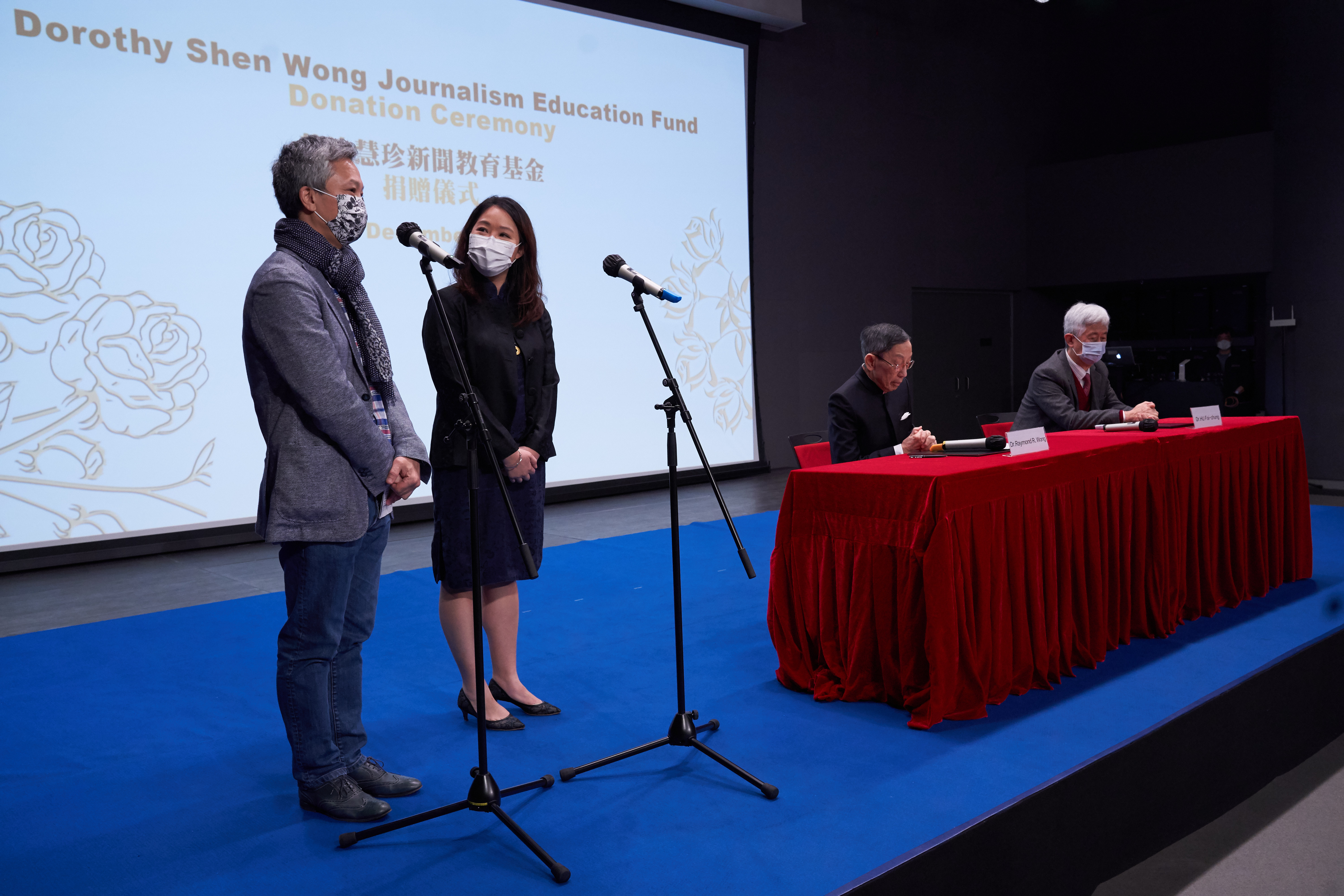 Also present at the ceremony were Professor Selina CHAN, Associate Academic Vice President (University Research), Professor CHEUNG Siu Keung, Associate Vice President (University Administration), Ms. Peggy CHU, Registrar (Quality Assurance), Dr. LEE Ka Man, Kaman, Head of Department of Journalism and Communication, Dr. LAM Wun Sum and Mr. SO Kai Chi, Associate Heads of the Department of Journalism and Communication, and staff and student of the department, including Mr. CHENG Yat Yue, Mr. BUT Chor Fai, Ms. LI Xiaojin, Mr. CHEUNG Chung Wah, Mr. John LIAUW, Mr. HO Yung Sang, Ms. CHIU On Ki, and Ms. CHAN Hiu Tung.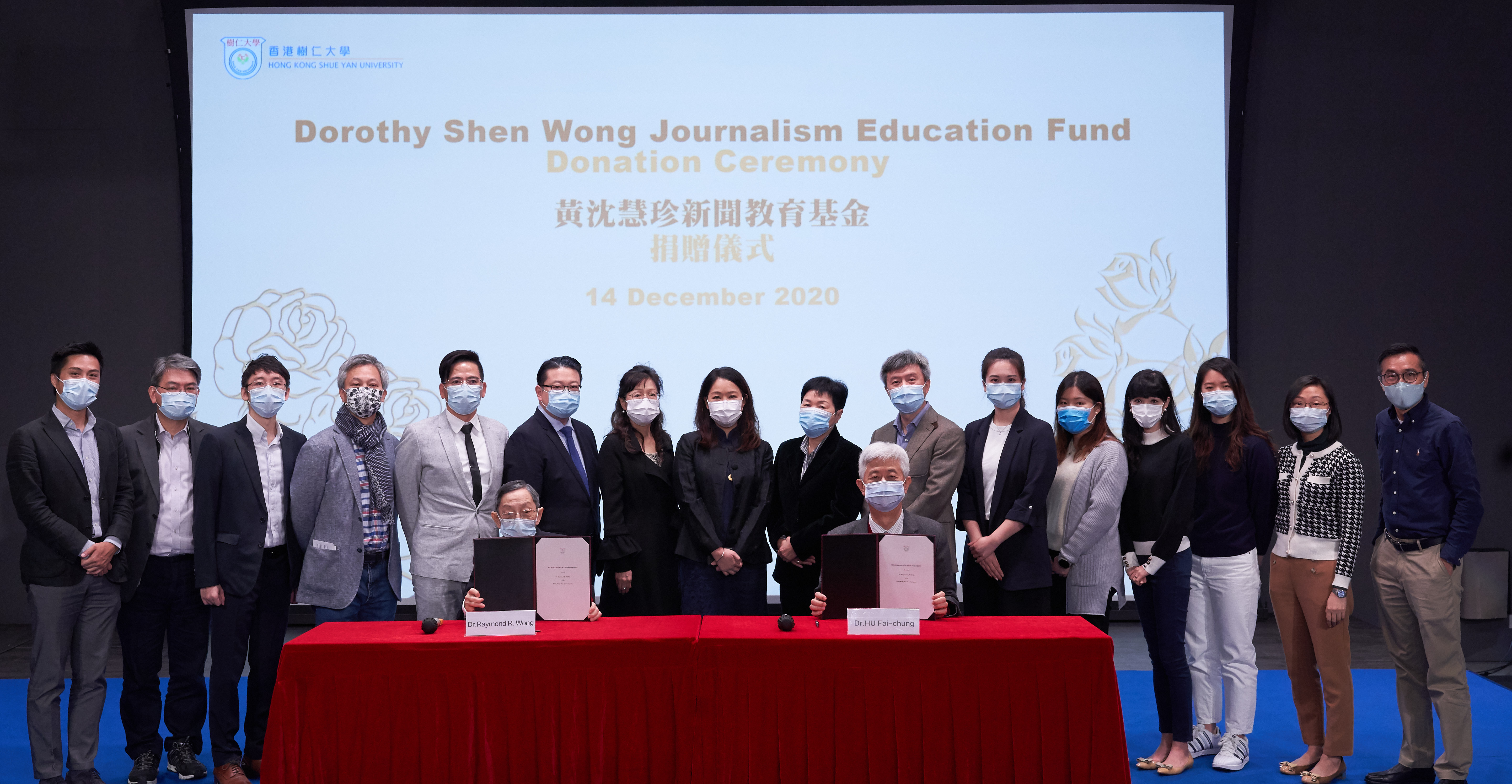 Source: January 2021 Issue