As the COVID-19 pandemic has not yet ended, following the same path in 2020, the 2021's Career Fair of Hong Kong Shue Yan University was held on online platform again, from 1 March to 31 March. Learnt from the experience of last year, and Shue Yan's students are becoming more familiar with online communication, the scale and format of this year's career fair have enhanced, with the number of participating employers reached to a record high. It is believed that students and graduates have benefited more this time.
In the online opening speech, Ms. Sophia YIP, Associate Vice-President (Student Affairs), who is in charge of the Office of Student Affairs (OSA), emphasized that the scale and content of Career Fair have not been reduced even during the uncertain economic times. Through the unremitting efforts from Career Services Section, the number of employers and organizations participating broke a record high of 106 in total. With 32 online recruitment talks and sharing sessions, covering government, finance, accounting, property management, retail, new media, education, social welfare, culture, and other industries, providing over 200 different full-time, part-time, and internship positions for students and graduates, which was absolutely unexpected under the current down-turning employment trend.
Although lack of on-site activities, it is obvious that employers and students are familiar in using online platforms, which also means there will be more varieties for OSA in planning similar events in future. If the epidemic ends in coming year, it is quite possible that the way of online event platform will be maintained, with traditional on-site event model to be held at the same time side by side.
Meanwhile, the Post-secondary Student Summer Internship Programme 2021 (PSSIP) has been launched successively starting from March. Various enquiries from students have increased relatively in recent months. Among them, enquiry from Year 1 and Year 2 students have also been increased, which possibly shows that Shue Yan students are willing to put more initiative effort in career preparation in comparison of previous years.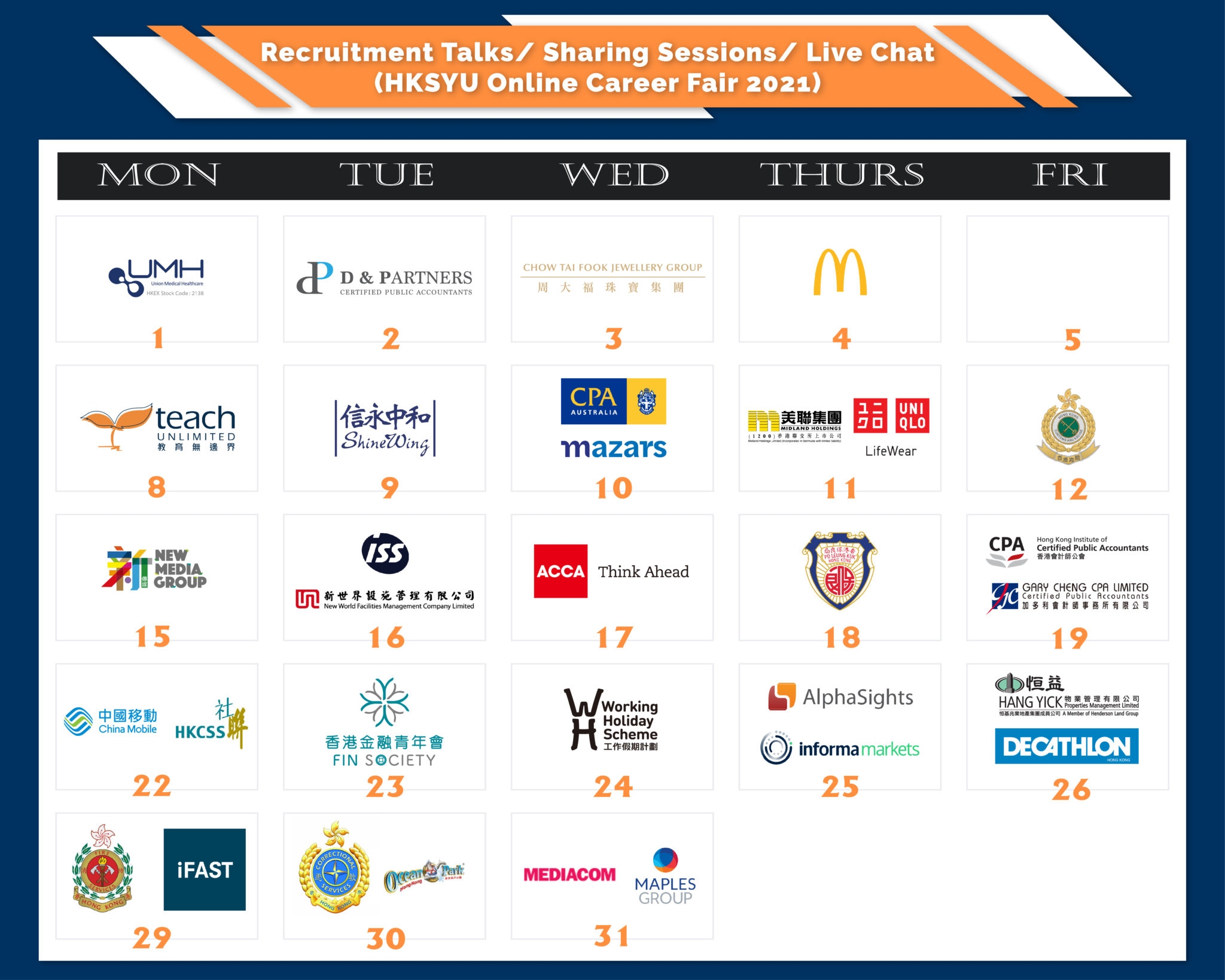 Source: April 2021 Issue