Honorary degrees were conferred upon the first Hong Kong athlete who has won medals at two Olympic Games Ms. Sarah LEE Wai-sze, and the internationally recognized entrepreneur Dr. Gordon WU Ying-sheung, during the 47th graduation ceremony at Hong Kong Shue Yan University (HKSYU) on the 23th November 2021.
The ceremony for the conferment of honorary degrees was held in Lady Lily Shaw Hall. Professor Catherine SUN Tien-lun, Academic Vice President of HKSYU, presented the candidates for conferment of Honorary degrees, and Dr. HU Fai-chung, Deputy President of HKSYU, conferred the degrees.
Ms. Sarah LEE Wai-sze: Doctor of Social Science, honoris causa
In her citation, Dr. LEE Ka Man, Head of the Department of Journalism and Communication, praised Ms. Sarah LEE for her courage to pursue her dream, willingness to train hard, never-give-up spirit, and remarkable achievements, and pointed out that her successes truly reflect the commendable attributes and spirit of Hong Kong people.
Ms. Sarah LEE became a full-time cyclist in 2004 after graduation from secondary school. In her early days, she almost always ended up last in every competition, and she set her goal to do slightly better than in the last one for each competition. "She believed Dr. LEE said that in 2010, the 23-year-old Sarah LEE won a gold medal at the 500-meter time trial cycling event at the Asian Games, setting a new Asian record, and setting a major milestone for her career. At the 2012 London Olympics, she clinched a keirin bronze. She had shown the world that "Hong Kong track cyclists have the ability to take their place on the international stage." In 2013, she won gold at the 500-meter time-track in the UCI World Track Championships. At the 2014 and 2018 Asian Games, she won gold medals both in the keirin and in the sprint respectively.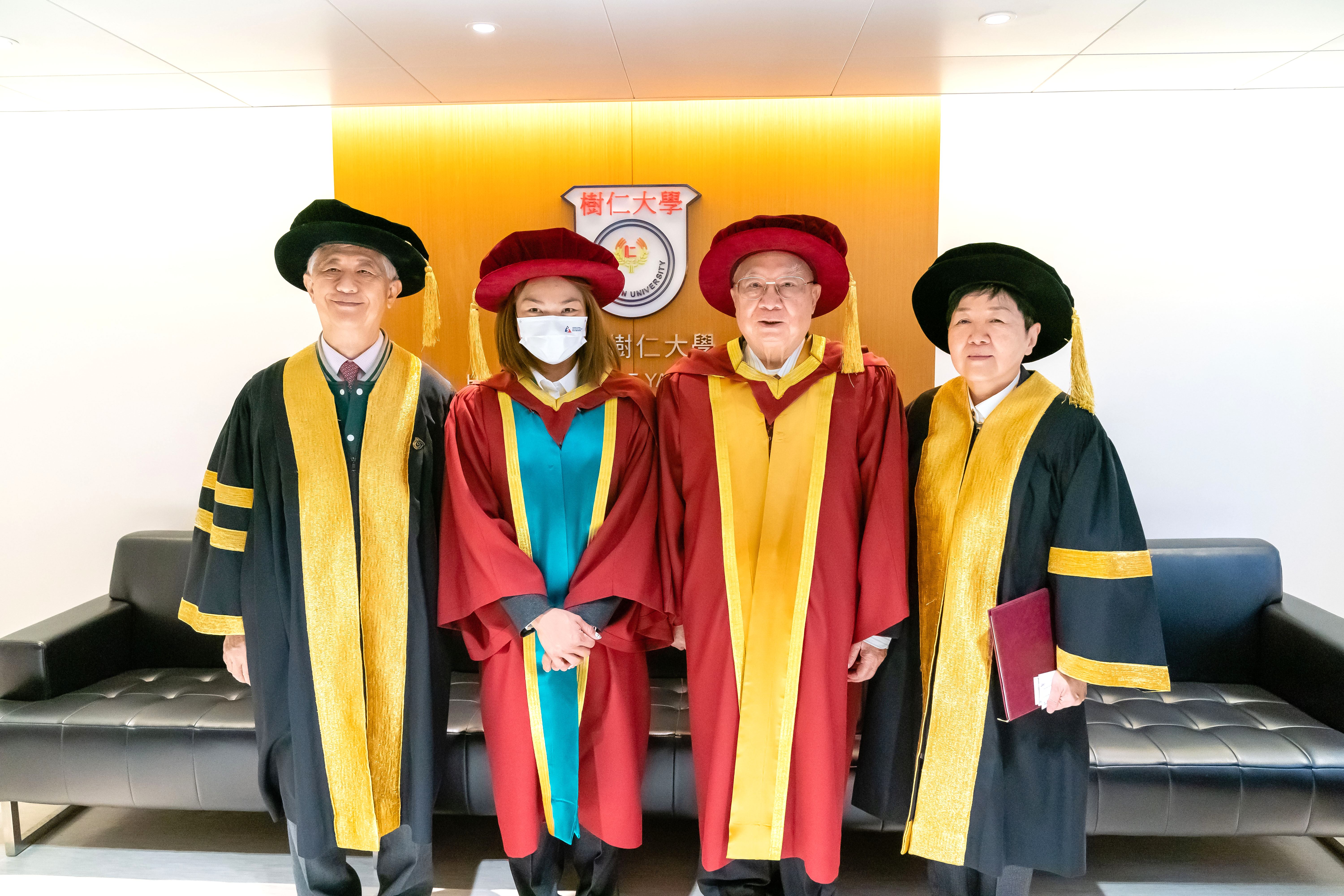 Dr. LEE said at the Rio de Janeiro Olympics in 2016, Ms. Sarah LEE did not medal, but she never thought of giving up; instead she continued to pursue her dreams as a competitive track cyclist. In 2018, she was appointed Assistant Cycling Coach at the Hong Kong Sports Institute to help train and mentor junior cyclists. At the 2020 Tokyo Olympics, the 34-year-old cycling veteran clinched a bronze medal in the sprint.
"Sarah has the strength and determination to move steadily toward the goals she sets for herself. Her accomplishments truly mirror the spirit of Hong Kong people who are diligent, studious, dare to dream big and work hard to overcome obstacles. In recent years, Sarah has used the experiences and insights she has acquired from training and competitions to guide younger people. No doubt, in working for the benefit of others, she also benefits in return. Her generous spirit is fully in keeping with Shue Yan's philosophy as enshrined in its motto: 'Cultivating virtues of benevolence; broadening horizon and knowledge'," Dr. LEE said.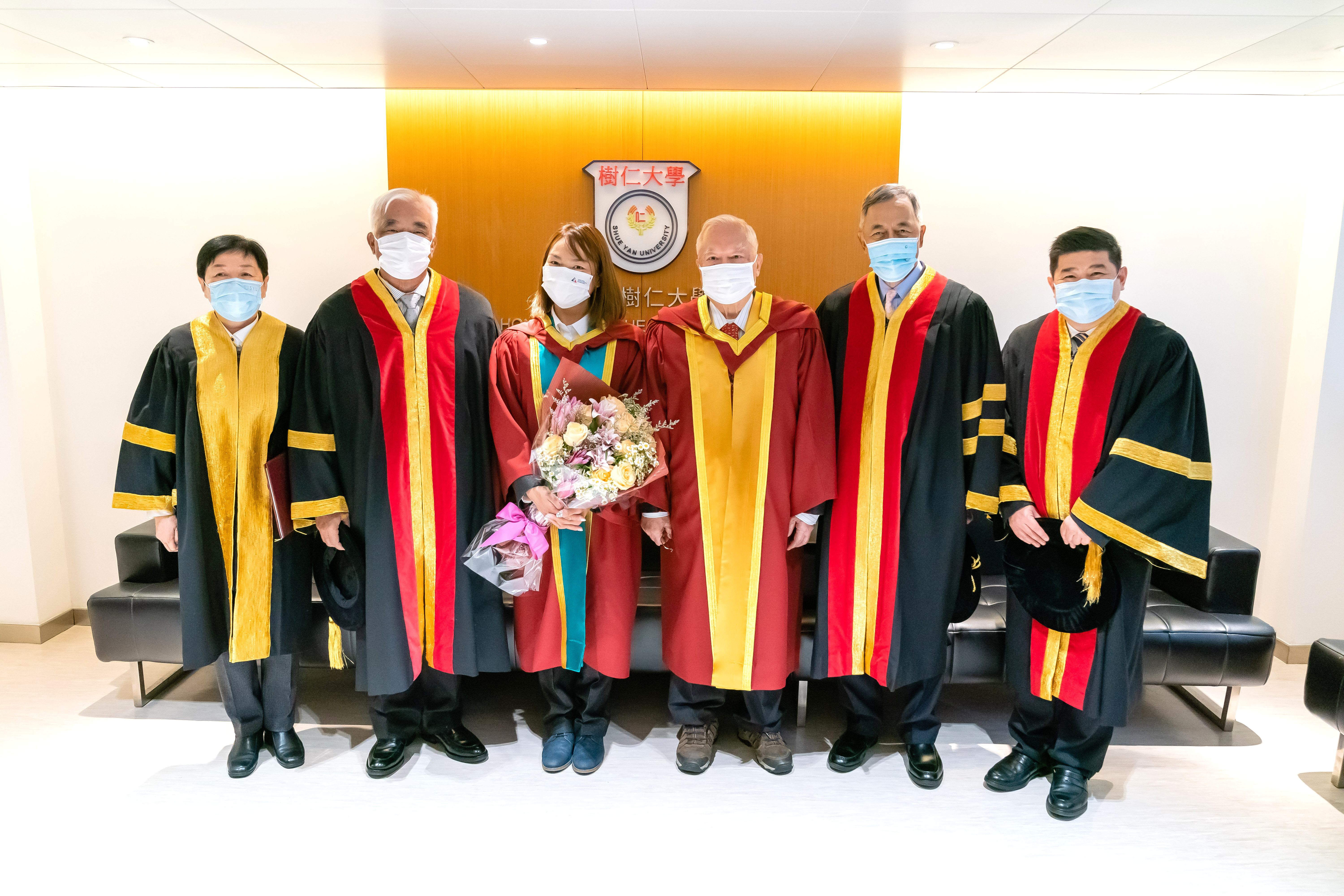 Dr. Gordon WU Ying-sheung: Doctor of Business Administration, honoris causa
In his citation, Dr. Mark NG, Assistant Academic Vice-President and Assistant Professor of the Department of Business Administration, said Dr. WU "is an internationally recognized entrepreneur, engineer and philanthropist, who has made enormous contributions to the development of Hong Kong SAR and Mainland China, as well as other Southeast Asian countries." He graduated from Princeton University in the United States with a Bachelor of Science degree in Engineering and started his career as an engineer after returning to Hong Kong in 1958. He founded Hopewell Holdings in 1972, which was listed on the Hong Kong Stock Exchange in the same year, and together with Cheung Kong (Holdings) Limited, Sun Hung Kai Properties, New World Development, and Henderson Land Development, became known as one of the "Five Chinese Real Estate Tigers."
Dr. NG said in 1978, Dr. WU visited Mainland China and thought deeply about the country's potential and need for development, then he determined to put his expertise and resources at the service of the motherland. His first Mainland project was the China Hotel. He pioneered the "Build – Operate – Transfer" (BOT) concept, through which Hong Kong's capital
and experience could be channeled into the Mainland, setting up an investment and operating model for foreign companies doing business there. Dr. WU's best-known infrastructure projects included the Guangzhou-Shenzhen Superhighway and the Boca Tigris Bridge in 1997, both of which have opened an economic lifeline for the Pearl River Delta. At that time, the Boca Tigris Bridge was the largest suspension bridge in the country. In 2002, the bridge won the "ZHAN Tianyou Award", regarded as China's highest honor in civil engineering.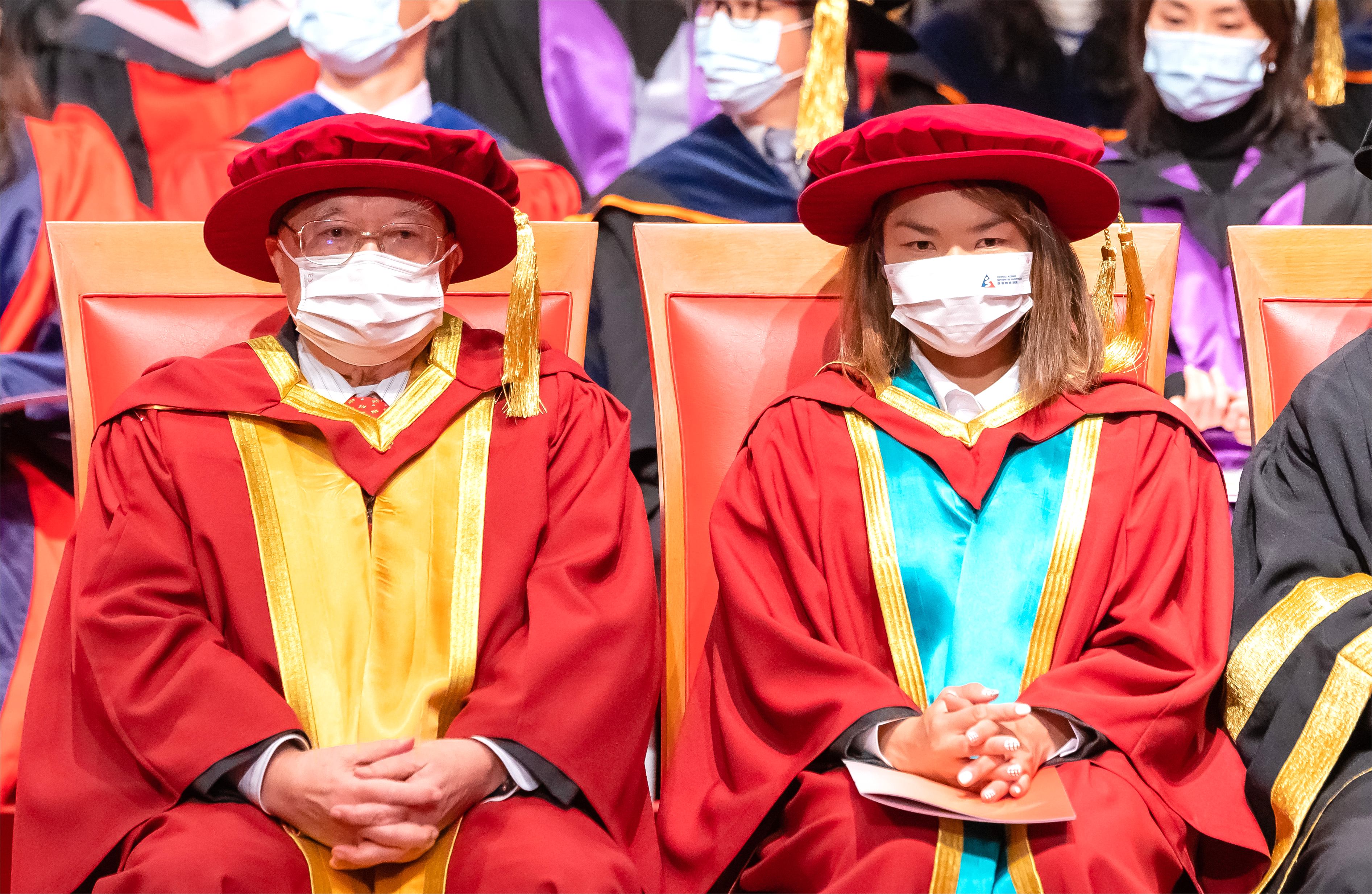 Dr. NG also said Dr. WU's business achievements were recognized both locally and internationally. He was voted one of the "Best Entrepreneurs" by Business Week in 1994, and honoured as "International CEO of the Year" by George Washington University, USA in 1996. Moreover, in 2010 he was presented with "The Lifetime Achievement Award of the 9th Asia Business Leaders Award" by CNBC, USA.
"Dr. Gordon WU has always been at the forefront of the times," said Dr. NG., "Hopewell Holdings has been a participant in, as well as a driver of China's development. He may not be the nation's wealthiest businessman, but he has created one of its greatest legacies, for the enterprise he has built has a far-reaching significance that transcends time."
Source: Nov and Dec 2021 Combined Issue