"Mentorship Programme" organized by Office of Student Affairs (OSA) of Hong Kong Shue Yan University (HKSYU) has been held for 18 sessions since 2003. The number of students participated has reached nearly 800, while the number of mentors (who are alumni of the University) has exceeded 130. The Programme allows students to learn about different industries from their mentors, and broaden their social circles to pave the way for the future. Mentors, on the other hand, keep abreast with ideas of the younger generation through the activities.
Each session of the Mentorship Programme lasts for one year and about 40-50 students will join. Students are matched with mentors according to their career aspirations and interests. Several workshops and seminars are hosted by OSA. Through the Programme, relationship between alumni and current students is strengthened, while students can plan their career paths early and improve their communication skills.
Mr. IP Pui Lam, Head of Career Services Section, OSA, says that in order to meet students' needs of understanding different industries, colleagues of OSA work really hard to look for alumni from different walks of life and encourage them to participate in the Programme actively. For instance, in response to the growing number of students who are interested in digital marketing, OSA in recent years has tried to involve more alumni in related industries.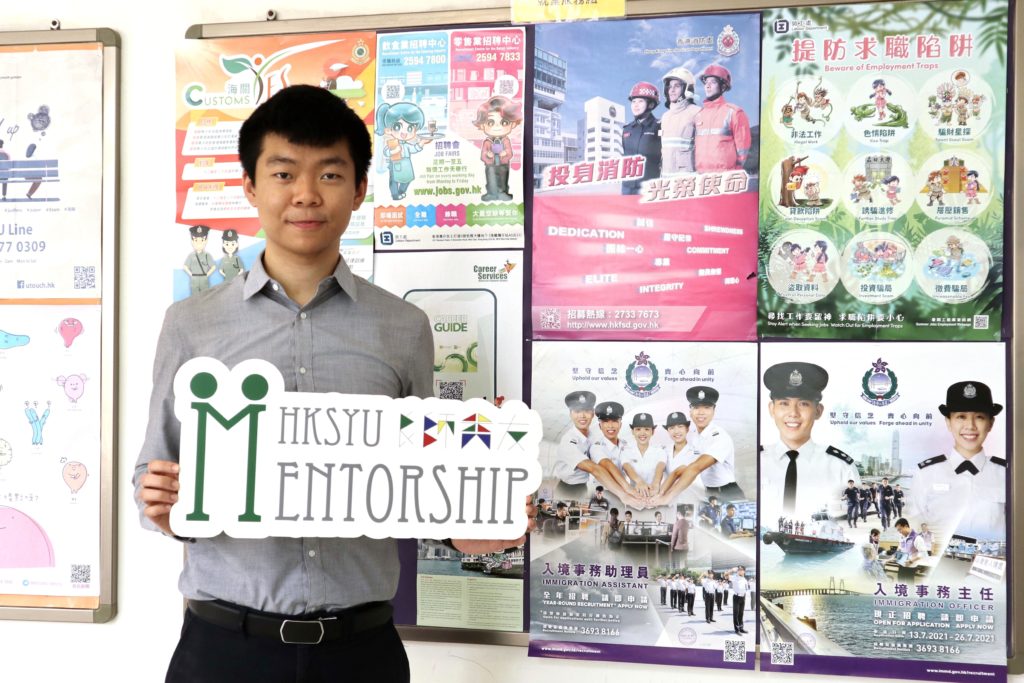 Mr. IP points out that, in recent years, students have responded positively to the Programme. Due to the pandemic and other factors, job market and economic environment are gloomy, prompting students to seek latest employment information earnestly from mentors. Last year, the number of student participants has increased significantly by more than 40%. This year, there are 3 seminars hosted by OSA. The third seminar, held in July, was on "Digital Transformation in Banking", covering areas such as virtual banking and artificial intelligence. It was delivered by Dr. Derek CHUNG, Vice-President of Hong Kong Shue Yan University Alumni Association.
Although most activities went online under the pandemic situation, Mr. IP says that feedbacks from students to the activities were largely positive. "Student participants opine that, through the Programme, they can understand current market needs, with broadened horizons and raised interests in different industries, so that they can choose their career path wisely."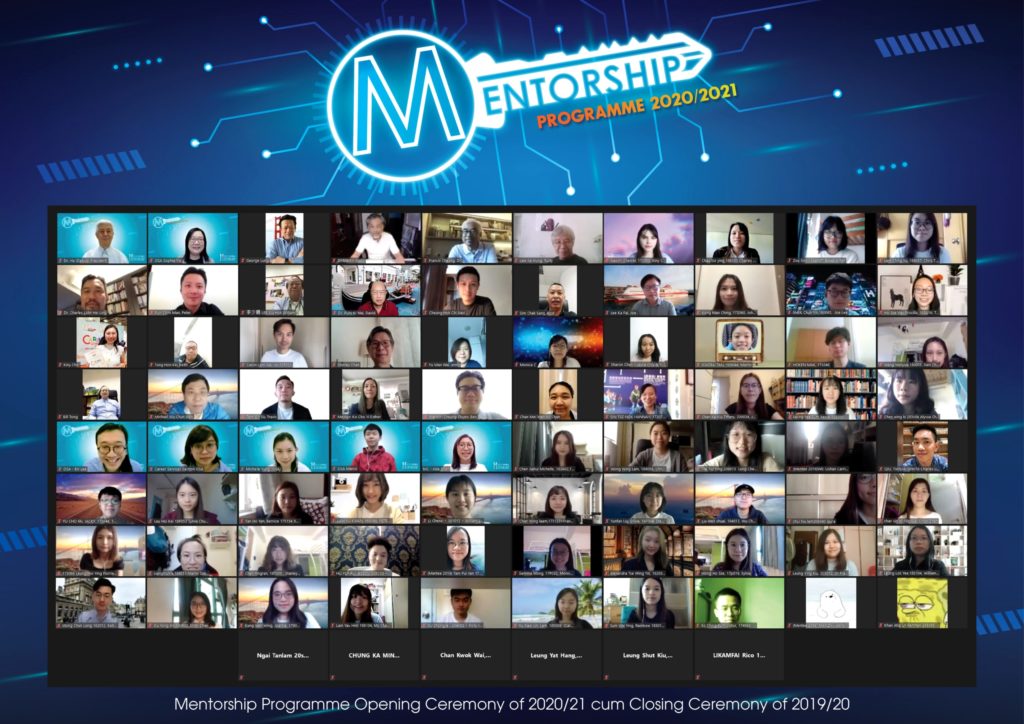 Mr. IP hopes that students who have participated in the Programme can recommend it to other students. He also expects that after the pandemic, there can be more face-to-face gatherings, so that interactions and relationship between students and alumni can be consolidated. In addition, OSA is actively contacting those who graduated recently and inviting them to be mentors, so that students can have access to cutting edge information and the Programme can live on.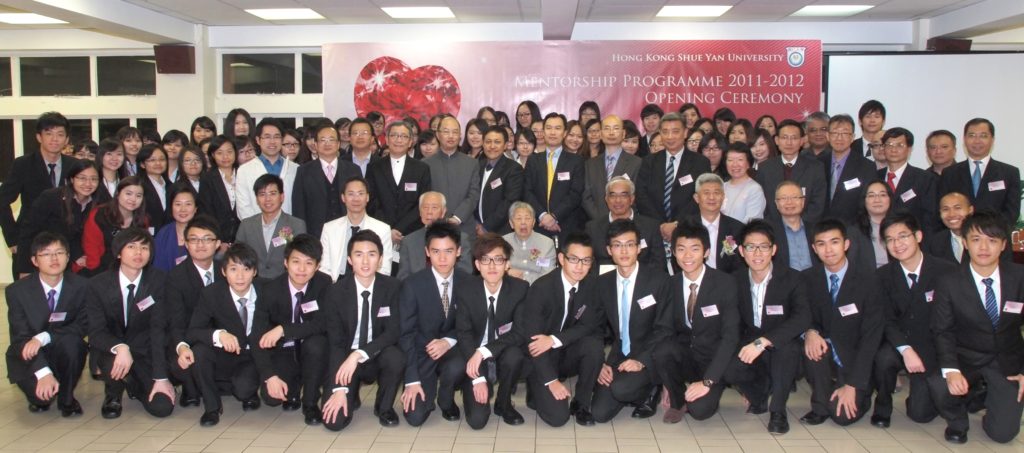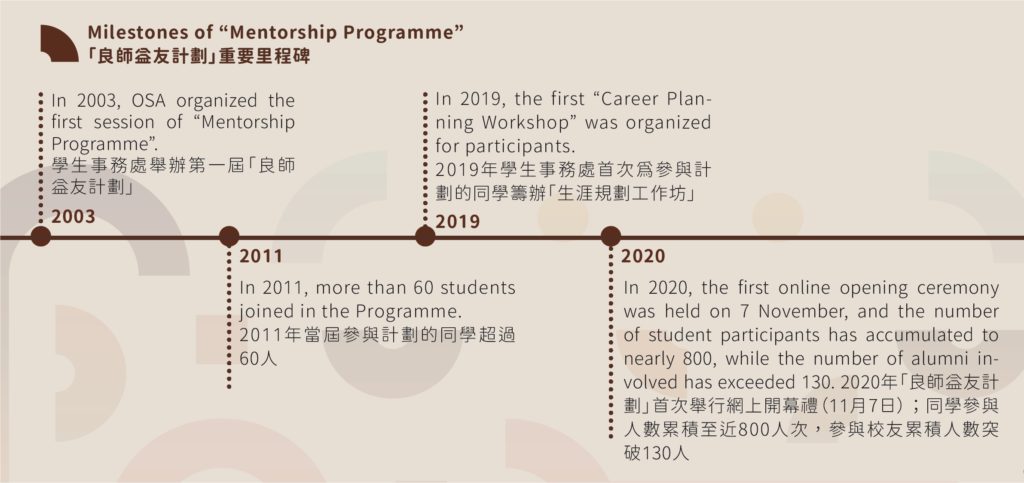 Source:50th Anniversary Special Issue