The Department of Journalism and Communication has steadfastly enriched its curriculum by enhancing teaching on production of digital media contents, and will further unwaveringly improve practical training and stress on the importance of upholding high ethical standard in the Programme to equip students with capability to succeed in the fast-changing industry, according to the newly appointed Head, Dr. LEE Ka Man, Kaman, and two Associated Heads of the Department during an interview with Shue Yan Newsletter.
Dr. LEE said six news courses related to digital media technology and data analytics were added to the curriculum in recent years, including Data Journalism & AR-enhanced News, Visualization Analysis & Design, Computer Animation in Journalism & Communication, Computer Graphic Design & Publishing, to name a few. Upon the launch of the new  Bachelor of Arts (Hons) in Media Design and Immersive Technology porgramme hosted by the Department in the 2021-2022 academic year, more electives related to big data and VR technology will be offered to students of the existing Bachelor of Arts (Hons) in Journalism and Mass Communication (JMC) programme.
Compared with other tertiary institutions offering similar programmes, Dr. LEE said mandatory internship of two to three months outside the campus was a major characteristic of the JMC programme. Although the University suspended the internship exercises due to the outbreak of COVID-19 pandemic this year, the Department would pay more efforts to help current cohort of year three students prepare for the internship in next summer.
"The emphasis on the good balance between theory and practice of the JMC programme is one of the reasons attracting DSE candidates and graduates of Associate Degree programmes to choose our programme. Therefore, our graduates have long been reputable in the industry. We will continue to strengthen our network with the industry and connection with alumni so as to explore more opportunities of internship for students. It is hoped that the dedications by former heads, teaching staff and alumni to actualize Shue Yan's motto – Cultivating virtues of benevolence; broadening horizon and knowledge – will never be in vain." Dr. LEE said.
Listen to students' voice
According to Dr. LEE, being a journalism and communication student in the digital era, it was equally important to possess knowledge and skills of digital production as well as maintain good relationship with instructors in the university.
"In the chaotic social environment, we, as university academics, realize that we need to listen to and communicate well with students. The existence of citizen journalism where each individual can be journalist in some sense implies that the roles of professional journalists to act as the fourth estate, emphasize professionalism and reflect the truths impartially should be further highly respected. For all members of public with diversified political orientations to embrace free media, it is necessary for them to improve their media literacy. Additionally, journalists should grasp the opportunities to establish mutual trust with the young generation. I believe our teaching team is able to help students learn necessary skills and knowledge adaptable to the social changes," Dr. LEE said.
Emphasize internship
Dr. LAM Wun Sum, Associate Head of the Department, responsible for internship affairs for years, said enhancing students' capabilities in digital media could benefit to both their adaptability to industries' changes and development of their competitiveness during the internship and after graduation.
"We will ensure our internship programme includes companies and organizations with diversified backgrounds, such as those having VR-related businesses. In fact, traditional media have changed a lot. For example, being a reporter of a traditional media should be multi-tasking and possess versatile skills such as photo-taking, live shooting, etc. Our students are trained to be all-rounded so that they are capable enough to work as an intern," said Dr. LAM.
Committed to ethical training
Mr. SO Kai Chi, Edgar, another Associate Head of the Department told Shue Yan Newsletter that, it was equally important to cultivate students with knowledge and skills of digital production, as well as provide ethical training when facing the challenges of ongoing digitalization in mass communication.
"In an ever-changing era in which rapid technological advancement such as the uses of AR and VR in mass communication becomes predominant, it is our Department's obligation to uphold the conventional beliefs, including commitment to professionalism and practicing with high ethical standard," said Mr. So.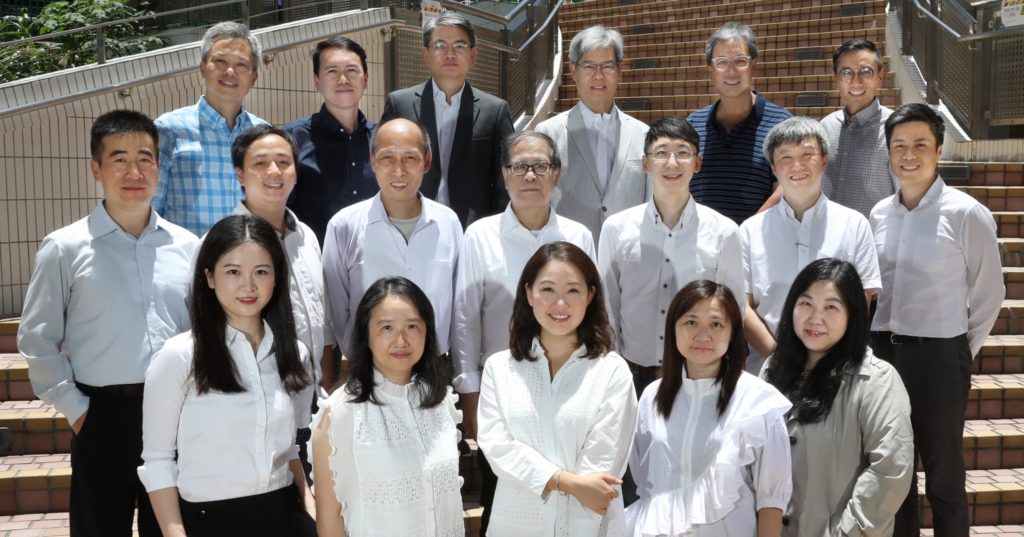 Source: September 2020 Issue