Professor David W. K. YEUNG, Distinguished Research Professor of Hong Kong Shue Yan University (HKSYU), assumed the post of Head, Department of Economics and Finance, on 1 September 2020, replacing Professor Tony Yu who had just retired. He was previously the head of the Department of Business Administration, a position he held since joining HKSYU in January 2010. Professor YEUNG is also the Director of the SRS Consortium of Advanced Study in Dynamic and Cooperative Games, a joint platform formed by the Hong Kong Shue Yan University, the Russian Academy of Sciences, and St. Petersburg University. He recently accepted an exclusive interview with a reporter from Shue Yan Newsletter and talked about his views on the future development, and programmes and courses of the Department of Economics and Finance.
Reporter: Shue Yan Newsletter reporter
YEUNG: Professor David W. K. YEUNG
Reporter: Generally speaking, what are your goals or views on the development of the Department of Economics and Finance?
YEUNG: First of all, the end of university education is the beginning of lifelong learning. The knowledge acquired in the classroom will not be adequate anymore if it is not updated and even replaced. I hope that the students trained by the Department of Economics and Finance (the Department) have the passions of lifetime learning and serving the society. The development of the Department will be aligned with the mission and vision of HKSYU, and the content and structure of the curriculum will be adjusted and updated as needed.
Reporter: After the introduction of the FinTech Programme, does the Department have plan to introduce another new undergraduate programme?
YEUNG: In the 2020/2021 academic year, the Department launches a new undergraduate programme, Bachelor of Commerce (Honors) in Financial Technology, which is in line with the development of the society and the job market. Its curriculum has a good integration of information technology (IT) and big data subjects. Further, with future social and economic development in mind, we do have plans for another new undergraduate programme. More information will be made available later.
Reporter: Do you have plan for a taught master programme?
YEUNG: The Department of Economics and Finance has plans to offer a taught master's programme. The programme I had in mind is a Master of Science (MSc) programme, which will include applied economics, economic policy, decision science, and optimization theory in the curriculum.
Reporter: Economics programme existed since Shue Yan was founded. After the 2006 curriculum reform, the Economics Department was renamed Economics and Finance. Will the Department add any new contents such as IT and big data to the curriculum?
YEUNG: The newly launched financial technology courses come timely to meet social and job market needs. Their contents include IT, and big data applications and analysis. With the establishment of the new Big Data Lab in September this year, the Department will add the trendy information technology and big data contents and applications to the conventional economics and finance courses. The Department has maintained contact with organizations in the trade, such as the Hong Kong FinTech Society and the Hong Kong Blockchain Society, to keep its understanding of their needs current.
Furthermore, the Department will also consider setting up an economic concentration option to provide opportunities for students who are interested in a more intensive study of economic subjects.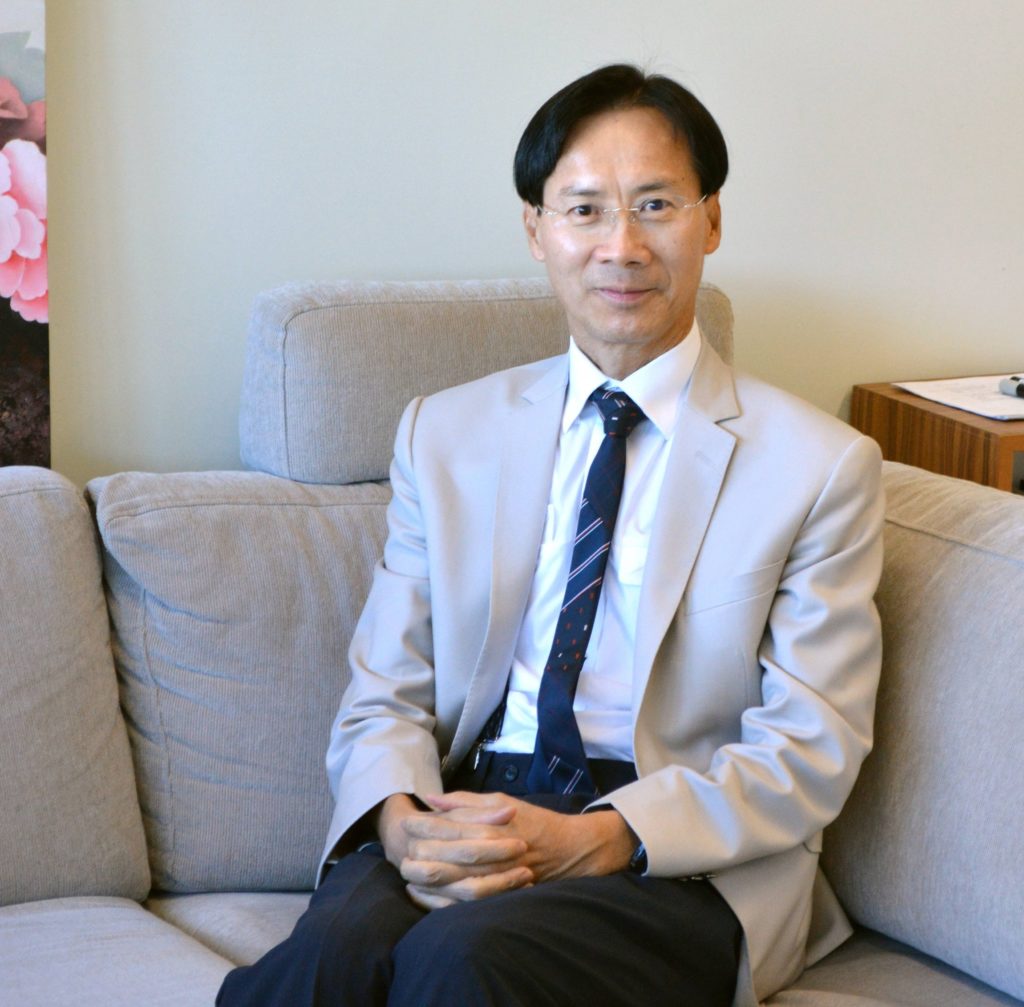 Reporter: You are an expert in game theory. Will you add any new courses relating to game theory and economics and finance?
YEUNG: To enable students to understand the application of game theory in economics and finance, the Department is going to offer a new course, Game Theory for Economic Analysis.
Reporter: In terms of qualification recognition, graduates of the Department who had completed the specified subjects will be eligible for the award of a certificate or diploma by the Hong Kong Institute of Bankers (HKIB). Do you plan to expand the qualification recognition arrangements?
YEUNG: What is mentioned is about full exemption of course or examination requirement. Students can obtain a professional qualification without taking any courses or examinations beyond those of their HKSYU programmes. According to the existing arrangements with HKIB, students who have obtained a BA (Hons) in Economics and Finance degree and completed two designated elective subjects will be awarded the Advanced Diploma for Certified Banker or the Professional Diploma for Certified Banker qualification.
In addition, many local and overseas professional institutions in, for example, accounting, company secretarial and administration, recognize HKSYU's courses. Students can obtain exemptions from specific courses of the institutions in order to accelerate the acquisition of relevant professional qualifications if they had taken the "equivalents" in HKSYU. We have been active in seeking these recognitions. Going forward and as usual, we will maintain contact and through consultation with various professional institutions to expand the bandwidths of qualification recognition. All to the benefit of our students.
Reporter: How will you strengthen the relationship between the Department and students and alumni of the Department of Economics and Finance?
YEUNG: I believe what the students are looking for when they attend activities organized by the Department are experience and knowledge sharing, and new perspectives on society and the world in general. Thus, the Department had arranged and will continue to arrange different seminars and forums from time to time, inviting different guest speakers or hosts. Of course, the alumni of the Department are good targets and contacts. We will take advantage of all appropriate opportunities to organize activities such as alumni forum, career talk, and high table dinner, etc. Through these activities, I hope our students can build networks and obtain guidance.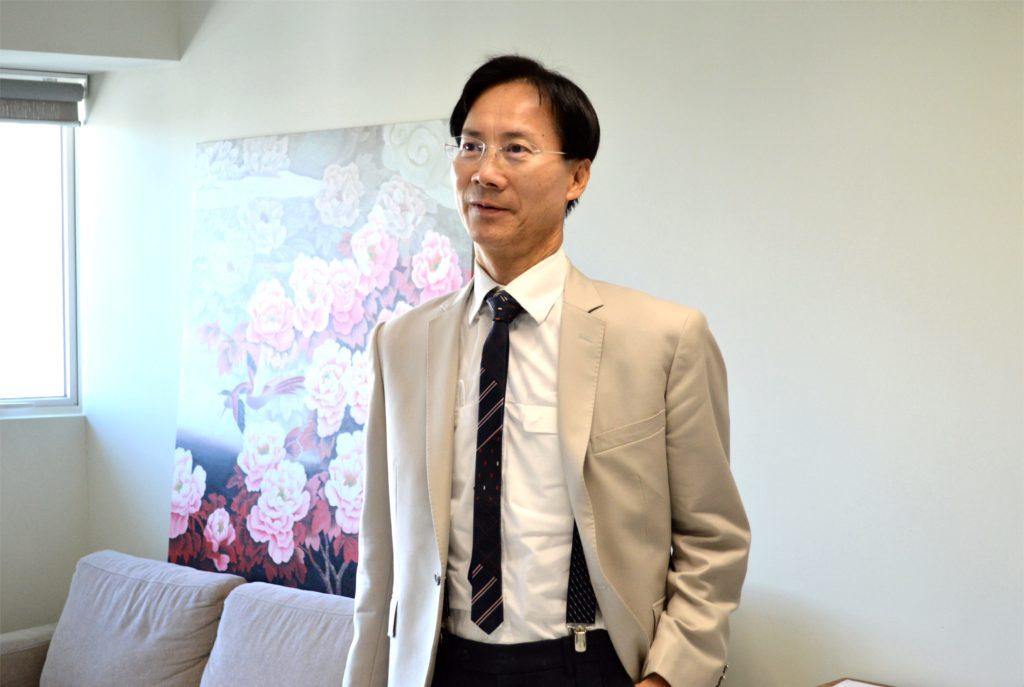 Reporter: What are your expectations for the future of the Department?
YEUNG: The Department has launched research-based masters and doctoral programs in economics. From resource allocation and academic development perspectives, it is a big step forward. By ensuring the quality of the programs with a commitment to make continuous improvements, I am confident that the Department will be able to nurture outstanding scholars in the field of economics.
For the Department as a whole, I hope that it will emerge as full-fledged department comprises programmes from undergraduate to postgraduate levels as well as post-doctoral research facilities, including:
Three or more undergraduate programmes relevant to our time;
One or more taught master's programmes;
A research-based master's programme in economics;
A PhD programme in economics; and
Postdoctoral and advanced research posts.
The above-mentioned SRS Consortium for Advanced Study in Dynamic Cooperative Games is indicative of our commitment to frontier research and scholarship.
Reporter: You are an economist and a mathematician. What is your view on the subject of economics?
YEUNG: Economics is an extremely complex academic discipline, involving many different areas and paradigms which are varying over time. Its difficulty surpasses that of many difficult areas in mathematics, and it has a profound impact on humankind. When we look at the world today, the disastrous economic consequences of pollution, ecological destruction, waste of natural resources, depletion of water resources, financial bubbles, uncontrolled inflation, widening income disparity between the rich and the poor, the national debt crisis, fragile economic systems, and substantial quantitative easing, etc. follow one after another. The study of economics can help to make a better world, a better future for generations to come. We desperately need wisdom to face this formidable challenge. The Bible says: "The Lord detests dishonest scales, but accurate weights find favor with him. When pride comes, then comes disgrace, but with humility comes wisdom." (Proverbs 11:1-2).
Source: September 2020 Issue
Scan QR code with your phone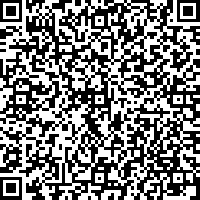 .