Mr. Stephen TONG assumed the post of Head of International Unit of Hong Kong Shue Yan University in September 2020. He is responsible for the Study Abroad Scheme, Summer Programmes,and Internship Abroad. He recently accepted an interview with Shue Yan Newsletter to talk about the development of the Study Abroad Scheme, strategies for finding partner universities, as well as "credit transfer" and other matters that students should pay attention to when applying for the Study Abroad Scheme. 
Mr. TONG received his high school and university education in Canada, and later obtained his master's degree in literature and cultural studies from the University of Hong Kong. He is currently studying for another master's degree in international and public affairs. After graduating from university, Mr. TONG worked in a social welfare agency in Canada. Since returning to Hong Kong in 2006, he worked in various NGOs and think tanks, serving as operations manager, consultant, and program director.
Q: Reporter of Shue Yan Newsletter 
TONG: Mr. Stephen TONG 
Q: The Study Abroad Scheme was cancelled in the academic year 2020/2021 due to the pandemic. In January 2021, the application process was re-opened for students who intend to study abroad in September. Does the scheme have any new development in terms of aspects such as the number of partner universities? 
TONG: In terms of number of partner universities, HKSYU had 52 partner universities in academic year 2019/2020. By mid-January this year, the number has increased to 57. They are from 22 countries and regions, including: Mainland China, Taiwan, South Korea, Japan, Vietnam, Malaysia, Thailand, India, Spain, France, Germany, Belgium, Netherlands, Switzerland, Austria, Sweden, Finland, , U.K., U.S., Brazil, Australia and New Zealand. New partner universities under student exchange agreements with HKSYU include O.P. Jindal Global University and University of Delhi in India, and Universidade Federal de Santa Catarina in Brazil. 
There are two types of agreements. The exchange student agreement is a reciprocal agreement which both universities accept each other's exchange students for free, so the students do not have to pay the tuition fee to the other's university. On the other hand, there is no reciprocity in the study abroad agreements. In other words, HKSYU students need to pay tuition fee to HKSYU and the partner university under the study abroad agreements. At present, among 57 partner universities, 49 are under exchange student agreements, accounting for 86%; the remaining 8 are under the study abroad agreements, accounting for 14%. 
The application for the Study Abroad Scheme will be closed on 10 February. Students can get the details at the following website: https://iu.hksyu.edu/about-study-abroad-scheme/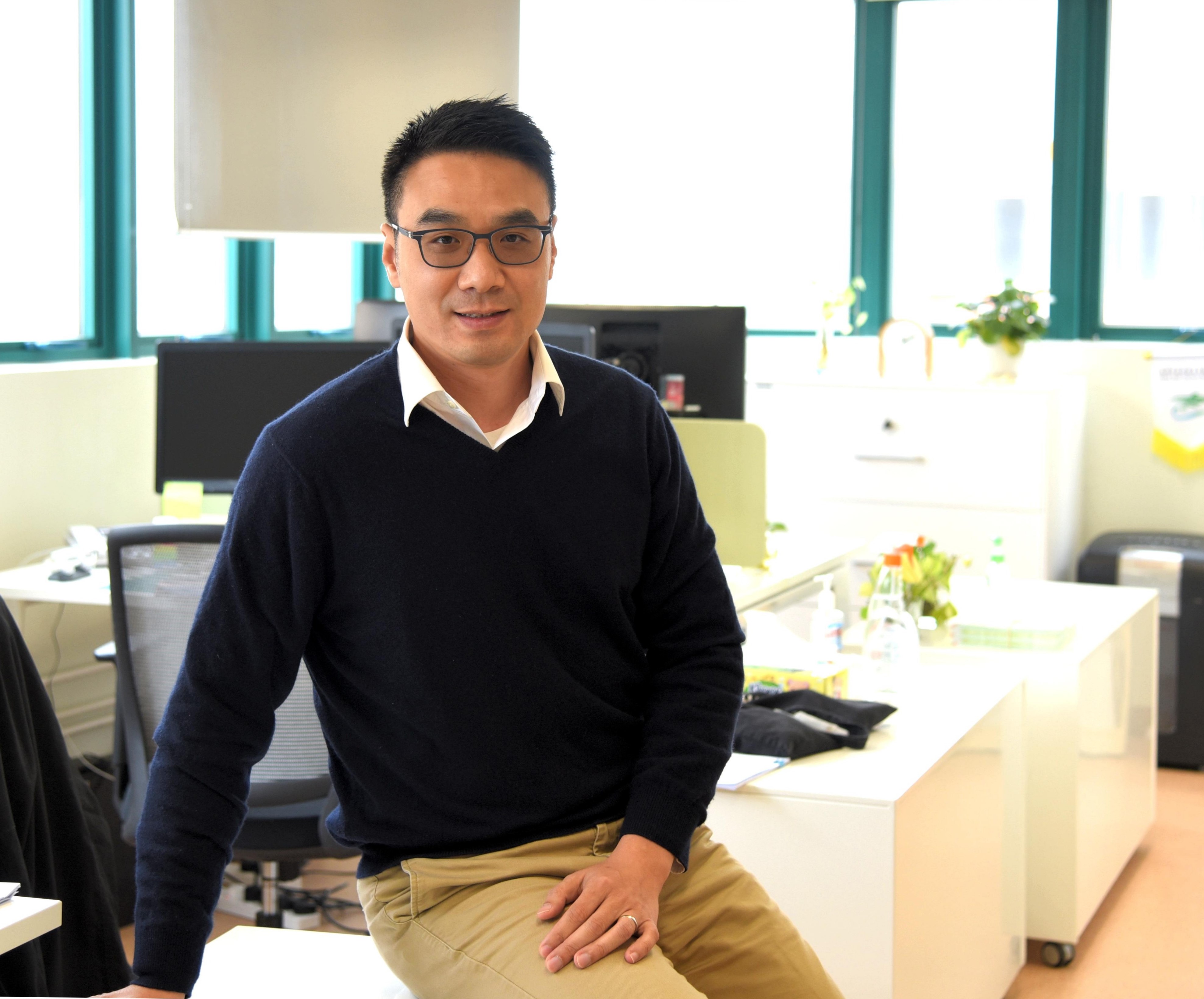 Q: What difficulties did you encounter in developing partnerships with other universities under the current epidemic situation? 
TONG: In addition to looking for new partner universities, we must also maintain the relationships with our current partner universities. The agreements between HKSYU and partner universities are generally in 5-year terms. The Study Abroad Scheme was established in academic year 2015/2016, therefore the first batch of agreements expired at the end of last year. Since September, we have renewed 17 agreements. During this period, we also approached dozens of overseas universities for partnership and received more than 20 positive replies. In addition to the three new partner universities mentioned earlier, there are five to six universities that we are currently discussing terms with, including Wuhan University in Mainland China, University of Waikato in New Zealand, University of Essex and University of Westminster in the UK, etc. However, under the epidemic situation, even email replies are slower than usual. It takes up to one to two weeks to receive an email reply. 
Q: What kind of financial aid can HKSYU provide to students with financial difficulties? 
TONG: At present, students who are interested in participating in the Study Abroad Scheme can apply for the following funding: (1) Hong Kong Shue Yan University Dr. Li Dak Sum Student Exchange Scholarships; (2) Subsidy scheme under the Education Bureau of HKSAR Government; and (3) Reaching Out Award managed by our Office of Student Affairs. HKSYU students who participated in the Study Abroad Scheme had received different amounts of funding from the above financial aids. 
"Diversity" as a strategy 
Q: What should the students pay attention to when applying for exchange/study abroad? 
TONG: HKSYU wants our students to step out of their comfort zone in order to enrich their personal learning experience, expand their global outlook, and experience different cultures. Therefore, we encourage our students to study abroad in countries and regions that they are not familiar with. We learned from our questionnaires that our students love to go to Mainland China, U.K., U.S., Canada, Australia, and New Zealand. We will continue to look for partner universities in those places, but at the same time, we also would like our students to explore non-European/American countries and regions. I call this the "Diversity strategy." For example, the new partner universities in India and Brazil are the result of this strategy. 
Many students who participate in the Study Abroad Scheme encounter problems with "credit transfer." In fact, most of the issues can be avoided if the students maintained good communication with their departments before departure. In order to have the "credit transfer," approvals from department must be obtained. The decisions of approval would be based on the department's professional academic judgment of the courses and subjects. Therefore, before departure, the students should collect all the courses information, and obtain their departments' approval to avoid potential problems. If the students took other courses due to different circumstances after arrival, they should notify their departments as soon as possible. Since last year's Study Abroad Scheme was cancelled, I assume that many Year 4 students would like to participate in the 2021/2022 academic year, but because we cannot control when the host universities send the transcripts, Year 4 students may have to delay their graduation by one year. Students who are interested in participating in the scheme should try to participate before their final year. 
Q: What are your development plans for the Study Abroad Scheme and other work of the International Unit? 
TONG: HKSYU was ranked at 301 to 350 in the "QS Asia University Rankings 2021", which was especially helpful for us to approach partner universities. I will continue to use the "Diversity strategy" to expand our network of partner universities. We will accept inbound exchange students in September, so that our students would have the opportunity to make friends with the exchange students from different cultural backgrounds, learn about each other's cultures, and share their life experiences and insights of learning. Summer programme courses are relatively short in duration and cannot meet the necessary requirements, thus the credits of these courses are often not transferable. Nevertheless, I hope that our students can take this as an opportunity to meet interesting people, learn exciting things, discover different cultures and learning experiences, and broaden their personal experience and global outlook.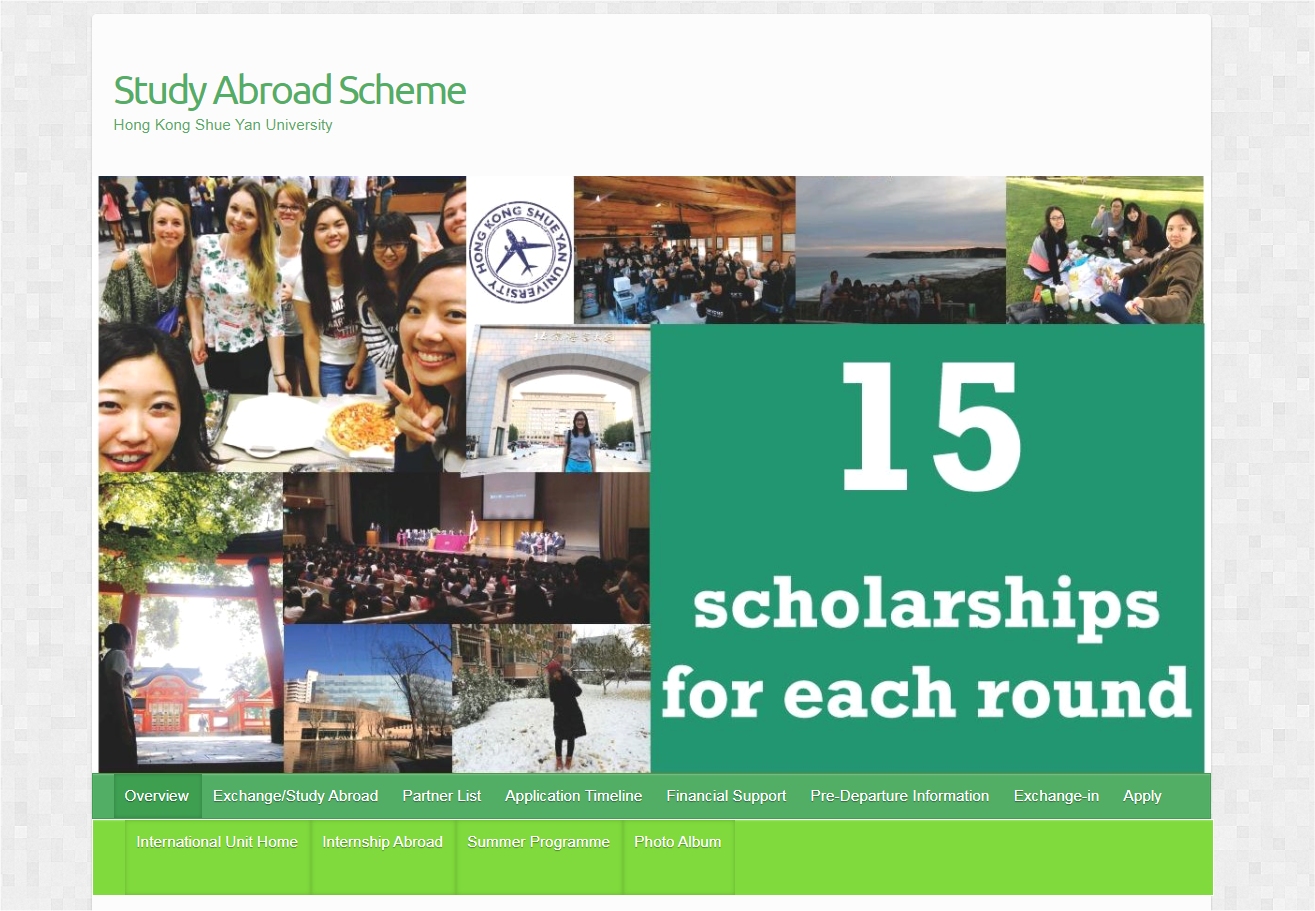 Source: January 2021 Issue