The iFREE GROUP Innovation and Research Centre came into being in September 2020 and is now on the 5/F of the High Block, Research Complex, HKSYU. The Big Data Laboratory, Social Robotics & Digital Living Laboratory, and Virtual Reality Laboratory are meant to advance research in digital humanities. In order to purchase more robots and provide students with more experiential learning opportunities, SYU hopes to receive further funding from the Research Grants Council.
Robots
Professor LEUNG Wing Chi, Louis, Head of Department of Applied Data Science (ADS) who is in charge of the development of the 3 laboratories, reveals that the Department is turning in an Institutional Development Scheme Research Infrastructure Grant application to RGC. If HKSYU succeeds in getting HK$13 million, the funding will be used to purchase around 20 robots.
According to Professor LEUNG, robots are important in enhancing the quality of education. For instance, in programmes like Business Administration and Digital Marketing offered by the Department of Business Administration, students can learn to use robots in marketing promotion, or communicate with customers using Chatbots. On the other hand, students from the Department of Counselling and Psychology can learn to provide counselling services with the help of robots, while students from the Department of Chinese/English Language and Literature can explore the use of robots in language teaching and doing research.
Professor LEUNG says, "The Department of ADS hopes to study how robots in the digital era can raise our quality of life. Dr. YUEN Man Ching, Connie, also from the ADS Department, for instance, is investigating how robots can take up auxiliary duties in homes of the elderly. Currently, the Department is cooperating with 15 teachers from eight departments such as Business Administration, Accounting, Economics and Finance, Counselling and Psychology, Social Work, Chinese Language and Literature, and English Language and Literature to establish the Digital Transformation and e-Society Research Hub. The teachers are divided into 4 research teams to study how social robotics can be applied to (1) perform early identification of dyslexia in children, (2) facilitate marketing of production and service, (3) support health care, and (4) complement language instruction.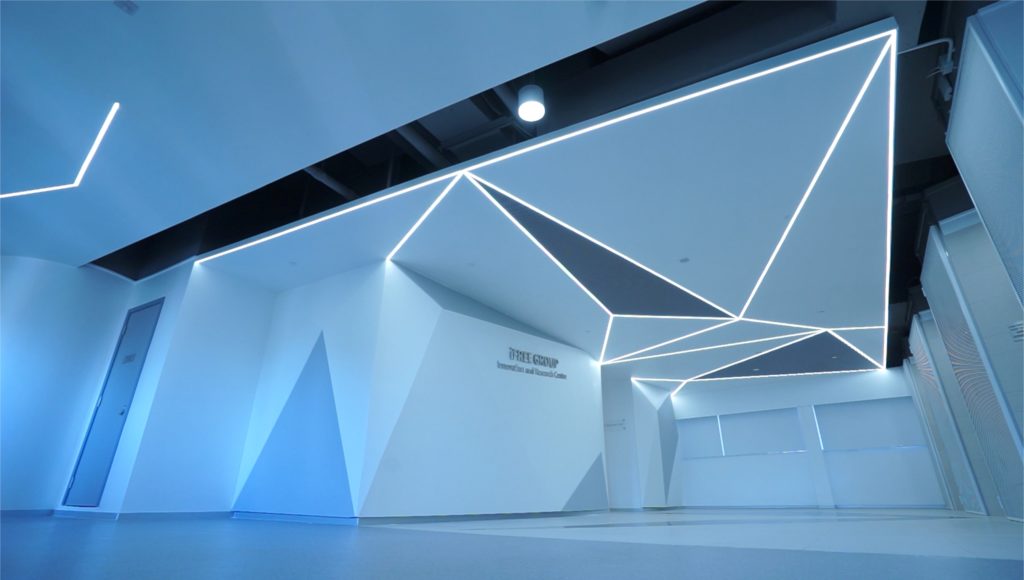 IBM Cloud Pak® for Data
Regarding the Big Data Laboratory, Professor Leung says if the funding is received, part of the fund would be used to strengthen the efficiency of the laboratory by enhancing its processing power and storage. The laboratory has purchased Private Cloud of IBM Cloud Pak® for Data, including the Watson® Studio software with Data Refinery, Machine Learning, Jupyter; and AutoAI functions. Data Refinery can delete unnecessary data before analysis, while Machine Learning enables continual deep learning of machines. Jupyter can be used for programming and coding, while AutoAI can help with automated data analysis and prediction of possible results.
VR Cave
At the Virtual Reality Laboratory, a 3.9m (L) x 3.9m (W) x 3.9m (H) VR Cave is set up with several applications, including games, virtual tours of the Louvre, etc. Professor Leung hopes that more software for experiential learning can be purchased, so that students from the Department of History, for example, can see historical monuments around the world with the use of VR Cave. There are 6 high-end PCs and 3 headsets near the VR Cave, facilitating students majoring in ADS, or Media Design and Immersive Technology, to create new products and apps.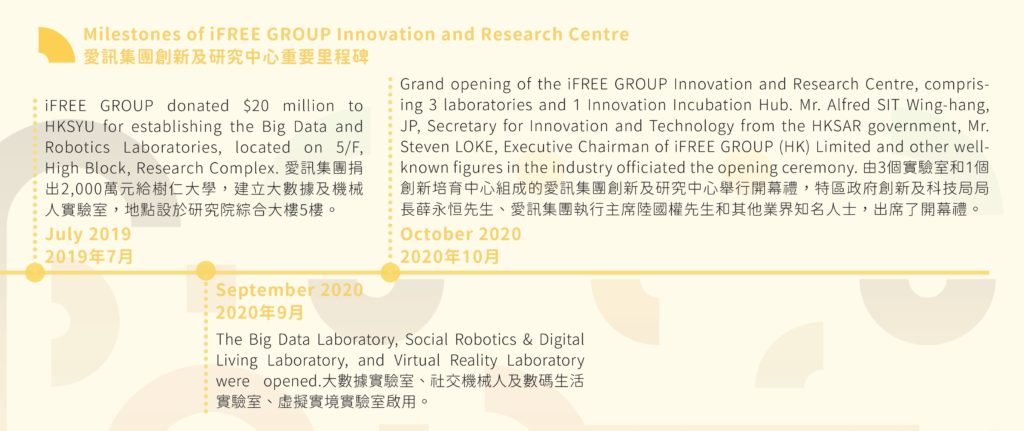 Source:50th Anniversary Special Issue