The establishment of the Department of Applied Data Science in 2020 is to support HKSYU's Strategic Plan 2021-25 to reinvent the liberal arts education for the digital era. The proposed launch of the Bachelor of Science in Applied Data Science (BSc-ADS) Programme is to respond to the programme goal to continue to develop and offer innovative, digitally enabled interdisciplinary programmes attuned to industry and market needs. Professor Louis LEUNG, Head of the Department, indicated that the new programme will admit the first batch of students in the summer of 2022.
Professor LEUNG explained that the BSc-ADS Programme covers three major areas: (1) business analytics, (2) digital humanities/social science, and (3) data visualization.
These three areas include the following core and elective courses:
(1) Business Analytics: Data Analytics for Marketing, Blockchain for business, Internet of Things, and Cloud Computing, etc.
(2) Digital Humanities/social science: Digital Humanities: Theories and Methods, Social Media Data Analytics, and Data Science Ethics, etc.
(3) Data Visualization: Understanding VR/AR, Asset Creation for VR/AR, VR/AR Application Development, and Visualization Analysis and Design, etc.
Professor LEUNG mentioned that "data science programmes offered by foreign universities and most institutions in Hong Kong are more focused on the business application of big data, while SYU's programme takes both business applications and digital humanities/social science on equal grounds. Students can learn to use big data for gaining a deeper understanding of different social and environmental issues. Besides, they can use big data to assist in formulating policies in solving problems, such as poverty and global warming. Students can also use big data and virtual reality technology to 'tell stories' in a more exciting way so that the decision-makers and other stakeholders can understand the real situation of the problem."
Also, Professor LEUNG said that the proposed course includes requiring students to do a "Capstone Project" upon graduation. They have to find real customers and use the knowledge and skills learned within four years to help customers to solve problems. In addition, students also need to take courses in data visualization technology for learning the application of virtual reality technology. In order to enrich students' learning experience and practice what they have learned, students can cooperate with students from other departments to develop projects with business potentials of different natures with entrepreneurial opportunities.
Talking about the future development of the department, Professor LEUNG stated that there are 4 teachers from local and overseas in the department, including him. They are all experts in data science and digital technology. He hopes to hire more experts and industry veterans in data science in the coming years to assist the development of the department.
Professor LEUNG also stated that since the population of school-aged students enrolling in universities will not rebound until 2023, with competition from other self-financing institutions, admissions will be one of the major challenges faced by the department. Facing the problem of under-enrollment and the advent of the digital age, the university has formulated a development strategy for reshaping liberal arts education with information and digital technology, and successively offering related courses, such as digital marketing, financial technology, and media design and immersive technology. He believes that the department can not only keep up with the changing times and industry, it can also enhance the competitiveness and employability of HKSYU's graduates.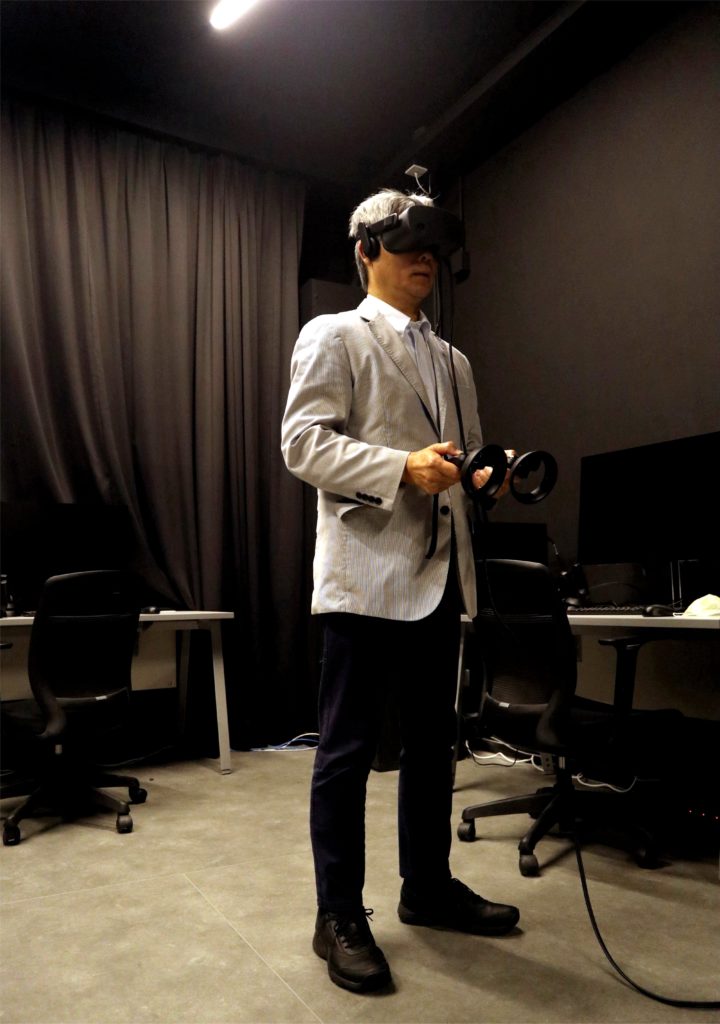 Source:50th Anniversary Special Issue