The Associate Vice President (Student Affairs) of Hong Kong Shue Yan University (HKSYU), Ms. YIP Sau Yin, revealed in her interview with Shue Yan Newsletter that all sections under the Office of Student Affairs (OSA) would strive to organize more different activities in the coming academic year to advocate whole body wellness and to strengthen ties with alumni. These activities would echo with the concept of "People" in the 2021 – 2025 Strategic Plan of HKSYU.
Cultivating a Campus with Strong Peer Support
According to Ms. YIP, OSA always cares about the physical and mental wellbeing of students and faculty members. By tradition, the counselling section of OSA would provide different courses, talks and workshops such as Mental Health First Aid Certificate Course and Expressive Art workshops. Not only would these activities help equip students with mental health knowledge but also strengthen students' stress-coping skills, or even counselling skills on mutual support. In addition, cultivating positive mindset would be another focus in building self-help and peer support on campus.
Sports for All SYUers
Another initiative this year would be to promote overall wellness through sports and regular exercise. To achieve this, the counselling section and physical education section of OSA would work together on the new campaign named "Exercise for Wellbeing". Ms. YIP pointed out that sports activities could connect people of different backgrounds together. She believed that both teachers and students would enjoy taking part in them. Apart from the more common sports games, there would also be some new adventurous activities such as mindful hiking, indoor sports climbing, yoga and Muay Thai.
To encourage regular exercise, the Physical Education section would also introduce the "Sports for All" campaign to allow students using the sports equipment and venues on campus for free during designated time slots. Furthermore, to raise students' interest in sports, there would be taster experience and fun days on new sports, dragon boat racing, and long-distance running, etc. To form the atmosphere, OSA would be launching a reward scheme. Details would be announced later.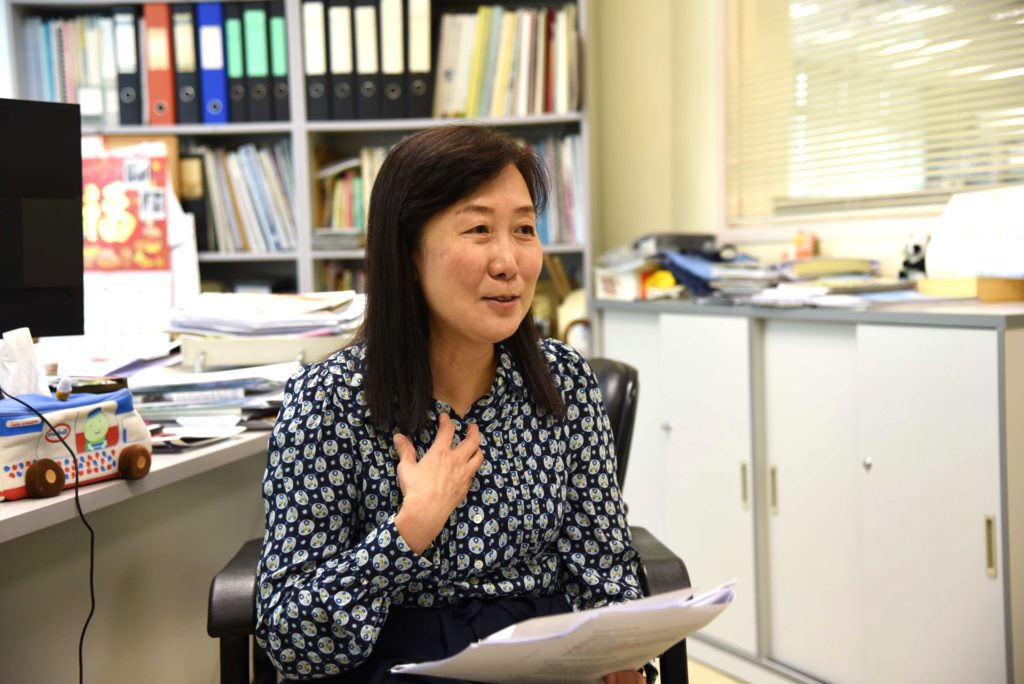 Training Student Leaders
Regarding the support towards student organizations, Ms. YIP mentioned that OSA would focus on developing student leaders to serve the student community in the coming academic year. Through workshops on Personality Dimensions and other activities, students can understand more about themselves and others. They will then gain better insights on effective communication between student groups. OSA is planning on inviting professional trainers to teach committee members from student groups on formulating budgets and finance management strategies with card games.
Besides, the Student Activities Section would work with the Counselling in launching the Student Ambassador Programme, which would last for two years. During the first year, they would offer students training on soft skills and etiquette, including workshops on becoming Master of Ceremonies (MC). The second year would be more on practicing acquired knowledge. For example, students would have opportunities to serve as an event MC or hosts in school activities; as well as to organize different activities for the University.
While the University is celebrating its 50th Anniversary, the Alumni Association has just had its 40th anniversary last year. Ms. YIP mentioned that developing our alumni network has always been our major work. Recently, the school has received more than 2000 responses from the alumni questionnaires sent via email. Upon analysis, OSA would develop strategies and plans to strengthen its connection with the alumni and the Alumni Association.
Source:50th Anniversary Special Issue