The team Money Club composed of four FinTech students, Mr. ZOU Hankang (team leader), Mr. XU Zixuan, Mr. CHEN Zhen and Mr. HE Shengzhen, won the championship of Hong Kong Undergraduate Financial Planners of the Year Award 2022.
This competition is open to all full-time undergraduate students studying in Hong Kong and Macau. At the final round of the competition, each team was required to present 10 minutes on a topical issue, which was "Under the intense competition from Singapore, how would Hong Kong make use of FinTech and other digital solutions in attracting and servicing high-net-worth individuals?" After fierce competition, our team finally lifted the trophy and Mr . ZOU received the best presenter award.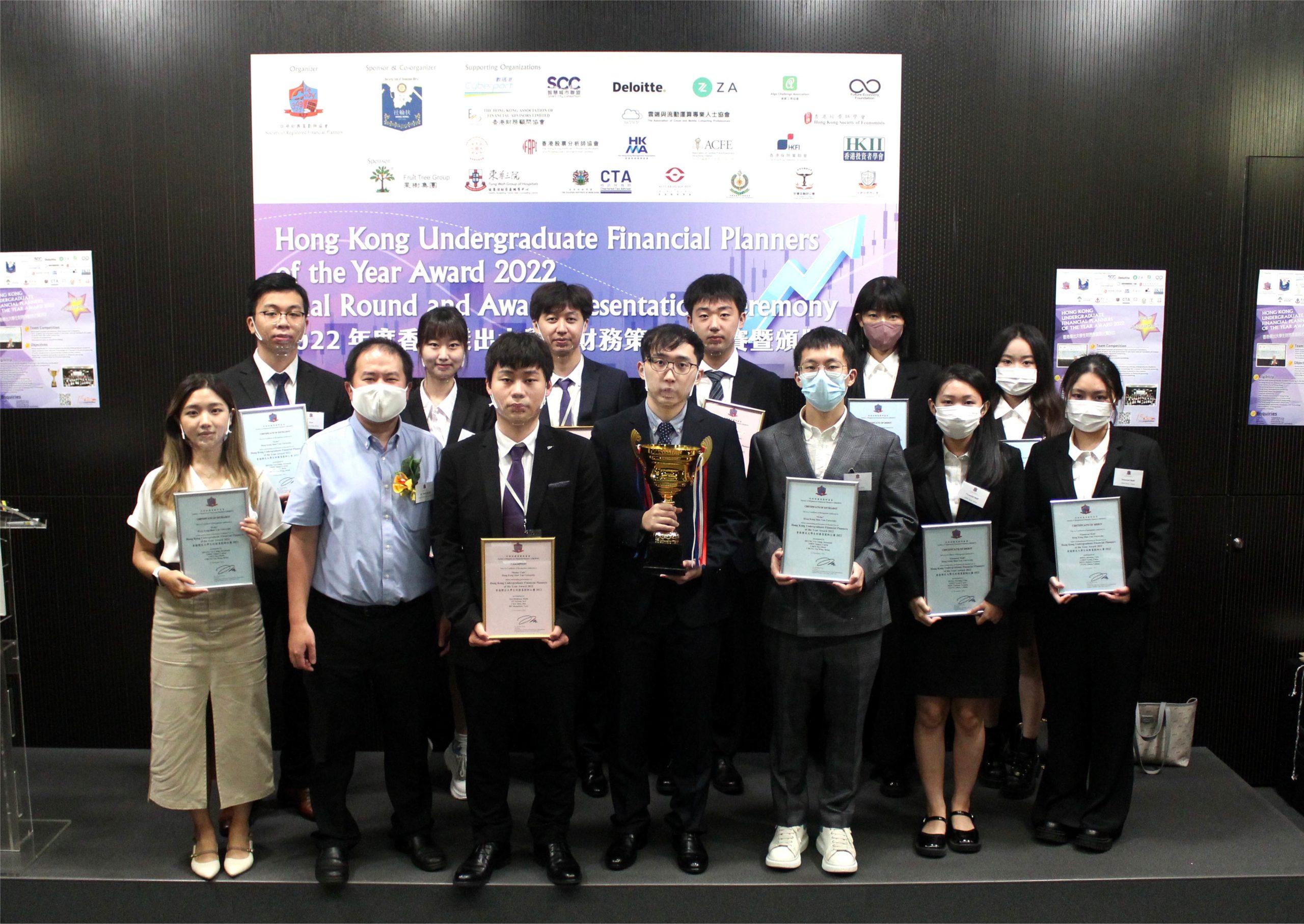 Dr. Edward TANG (Director of FinTech program) and Dr. K. Y. WOO (Associate Head of Department of Economics and Finance) would take this opportunity to thank Society of Registered Financial Planners for organizing this meaningful event every year. It encourages our students to keep abreast of the latest financial market developments and explore deeply the importance of WealthTech. Finally, the Department highly appreciates the students' efforts in joining this competition.
Source: Nov and Dec Issue 2022 (English only)