The establishment of research centres and research laboratories is crucial for the university to boost research development and improve research quality. Shue Yan currently has 12 research centres and 12 research laboratories, covering an array of disciplines, and is confident to realize the "knowledge creation and transfer" goals in the five-year strategic plan.
Professor CHAN Ching, Associate Academic Vice President (University Research), tells that Shue Yan's first research centre, Contemporary China Research Centre, was founded in 1996. The Late Dr. CHUNG Chi Yung then believed that with the return of sovereignty to China, more large-scale academic exchanges between Hong Kong and the Mainland would take place. Under the leadership of Prof. HU Yao-su, the Centre was founded and started to make arrangement for an international conference on the reform
and opening of China. After two years of hard work, Shue Yan's Contemporary China Research Centre and the Chinese Academy of Social Sciences' Institute of Sociology co-organized an international conference, titled China's Economic Reforms and Transformations in Social Structure. Participants exchange ideas about adversities in the face of reform and opening-up, like problems of reforms in the economic system and state-owned enterprises, urban-rural changes, etc. Academics from various departments at Shue Yan and many scholars from other universities joined.
"This is one of the few international conferences co-organized by a local tertiary institute and a mainland academic institution in the 1990s, and is a milestone in Shue Yan's research development," says Professor CHAN.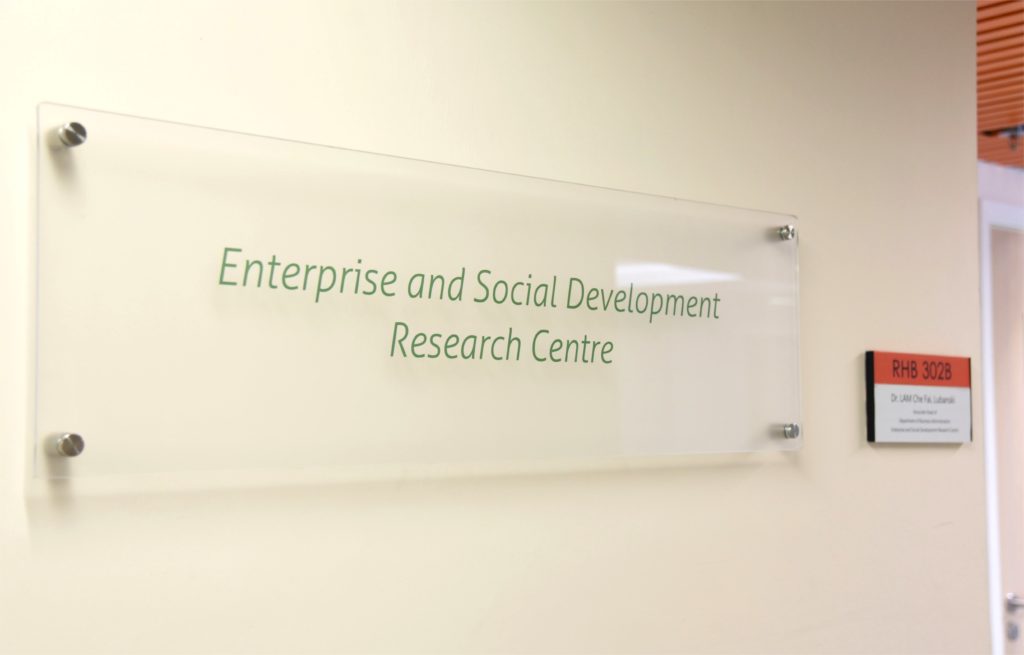 In recent years, Shue Yan has positioned itself from "teaching-led, research-informed" to "teaching-led, research-active". The number of research centres has increased rapidly to align with the development direction of the University. 9 of the current 12 research centres, i.e. 70%, were founded in the past decade.
In 2020 and 2021, interdisciplinary research projects emerged, including "Youth Identity Status and Its Psychosocial Correlates: A Longitudinal Study in Hong Kong" and "Preparing for the Launching of Esports: An Interdisciplinary and Holistic Perspective
in Prevention of Teenage Gaming Addiction Problem Based on Bronfenbrenner's Biological model in the Era of Esports".
Professor CHAN Ching mentions that research centres were set up to promote interdisciplinary research.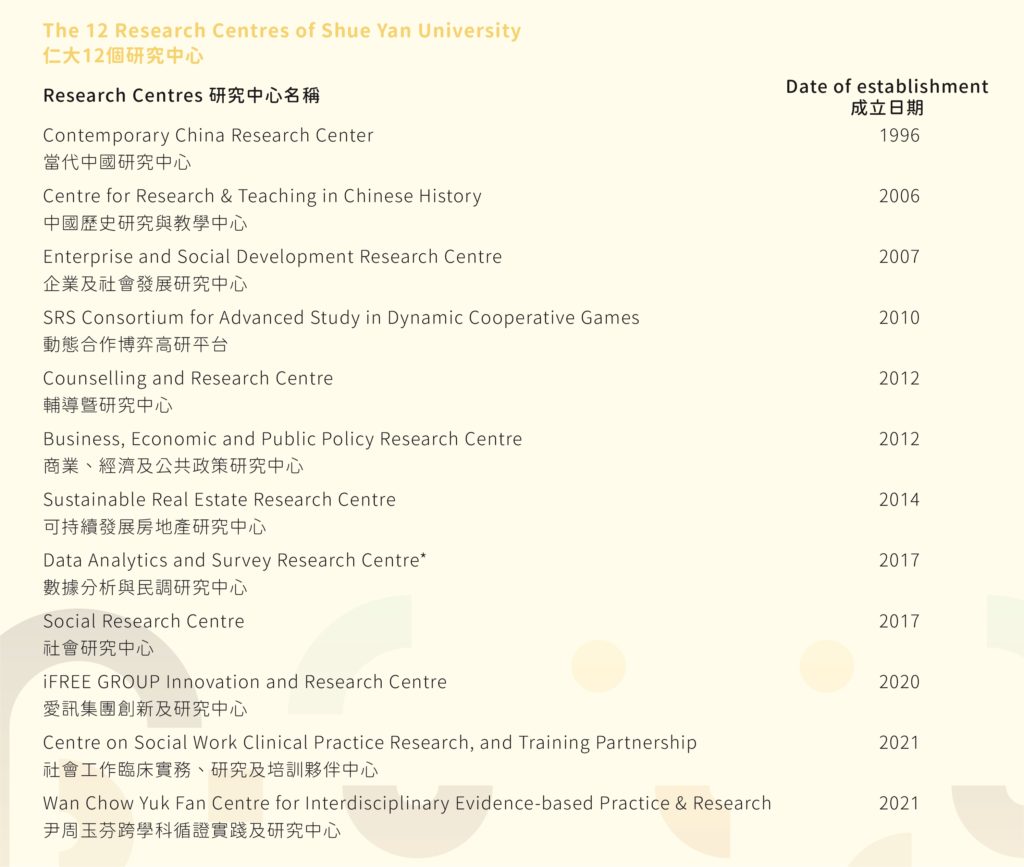 Source:50th Anniversary Special Issue