GONG Yifan Barry (picture above right, with Dr. LEE Shu-kam), from the Department of Economics and Finance, has recently been admitted to the Graduate School of Medical Sciences of Cornell University to study in the programme of Master of Sciences in Healthcare Policy and Research – Health Policy and Economics, which is Barry's dream come true.
Barry said in an interview with Shue Yan Newsletter that when he first applied for Shue Yan University (HKSYU), he was very interested in economics and finance and hoped to pursue a career in business in the future. However, the COVID-19 pandemic in 2020 severely damaged the business of his family's factory, and this sparked his interest in health economics. In addition, his internship experience in a related industry in the summer of 2021 prompted him to decide to apply for a master's degree in this discipline after graduation.
He explained that he chose the master of health economics programme of Cornell University for its relatively abundant academic research resources. And he is planning to further get a doctoral degree so that he will be able to enter the workforce equipped with sufficient knowledge upon completing his master's study.
Cornell University is one of the eight members of the Ivy League. Other renowned member universities include Harvard University, Princeton University, Yale University, Columbia University, etc.
Academic Life in HKSYU
Affected by the pandemic, Barry spent most of his time studying remotely in the mainland during the past three academic years, so the campus life during his freshman year was particularly unforgettable for him. He said that the campus of HKSYU was smaller than those of other universities so that teachers and students could often bump into each other on campus and in school buildings. The Department of Economics and Finance also held different activities that gave teachers and students the chance to interact and communicate with each other to promote the relationship between teachers and students.
"Compared with other universities, the relationship between teachers and students in HKSYU is more harmonious, and teachers are willing to answer questions from students. For example, I finished writing my thesis with the help of two professors. They guided me through the process and my pressure was greatly relieved thanks to them. That thesis has even helped me get the place for my further study", said Barry.
Referring to the liberal arts education advocated by HKSYU, Barry believed that since students have to accumulate 12 credits of liberal studies and they may take courses from other departments, their knowledge can be broadened. He once took a course on philosophy, which was not only very interesting but also enriched his knowledge understanding of human thoughts.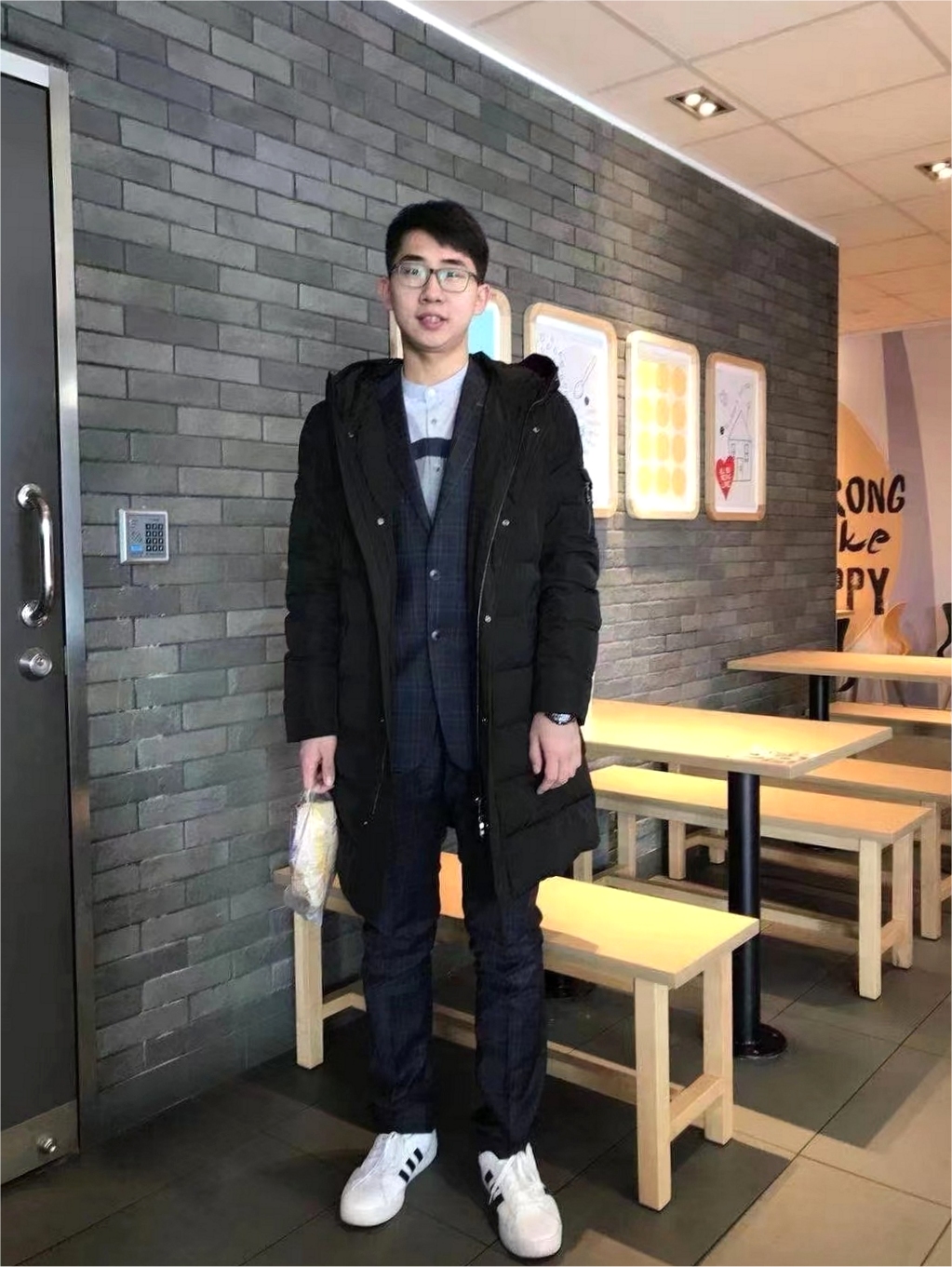 Study Tips
As a mainland student, Barry noticed obvious differences in the teaching methods adopted in Hong Kong and on the mainland. For example, in terms of assignment and examination, Hong Kong focuses more on essay and paper writing. He believed that this mode of learning helped to cultivate his ability to think, which would be helpful for his master's study as well as future research. His suggestion to fellow schoolmates about essay writing is never hesitated to consult teachers should any questions or problems arise as those are opportunities to learn.
Barry also shared that a good learning attitude and self-discipline are key to fruitful self-directed learning. Only by always making full preparation before class with self-discipline can one achieve good study performance.
Suggestions for Further Study
Barry suggested that fellow schoolmates who intend to study abroad pay attention to the following elements: they should strive for a higher cumulative grade point average, get good results in public English examinations, such as IELTS, pay attention to the requirements of their preferred universities while making an application. Many students would apply for different graduate programmes with the same CV or just rely on the service of college admission consultants or agents, they have to be aware that this may not work well with individual universities. Students should also "tailor" personal profiles and CVs for programmes of different targeted universities. For instance, CVs good for career-oriented programmes and research programmes are very different.
"The learning environment of HKSYU will not limit students students' prospects for further study. If students can make full use of the resources provided by HKSYU, they should be able to secure a place if they want to further study," Barry said.
Best Wishes from the Department
Dr. LEE Shu-kam, Acting Head of the Department of Economics and Finance, is proud of Barry for he was able to fix his eyes on his goal and strived to equip himself. He is very happy that Barry received offers from various renowned universities in the US and the UK and was finally admitted to Cornell University.
"In fact, quite a few students in the Department of Economics and Finance have realized their dreams of pursuing further study. I believe that as long as they make proper plans and exert themselves unceasingly to strive for progress, HKSYU students can make their dreams come true. May Barry excel in his study and have a bright future!", said Dr. LEE.
Source: May and June 2022 Issue