The Department of Business Administration (BA Department), Faculty of Commerce of the HKSYU, organizes Academic Week (A-Week) in October every year to connect the practitioners and professionals in various business fields with students and teachers alike to understand more about the changing trends and practices of the business world in reality. On October 11-15, 2021, the BA Department successfully held the Academic Week 2021, on the theme of "Tomorrow Now: Envisioning Your Career in the Changing Business Environment after Covid-19."
The colleagues of the BA Department weaved the different elements, including the theme, guest speaker invitation, logistics and on-site operations, into the success of the A-Week.
"Business learning is dynamic, not static, just like students' career development. We wish that the seminars will inspire our students in developing their career in the appropriate direction in this rapidly changing business environment," Dr. Lubanski LAM, Associate Head of the BA Department, remarked.
A total of eight seminars were originally scheduled. Due to the adverse weather under Typhoon Kompasu, the seminars in the afternoon of October 12 (Tuesday) and on October 13 (Wednesday) were cancelled. Fortunately, the remaining five seminars were not affected. With full support from Pro Collaborations Limited, prominent business leaders, business and management professionals, renowned entrepreneurs and alumni were invited to share their knowledge and experience with students.
On November 8 (Monday), a make-up seminar on the title of "More Flexible or More Regulated in the Digital Business World" was successfully held. Three guest speakers gave their professional advice to the students about the trends of digital business world development, and some students actively asked different questions to the speakers, including future career development.
The topics and guest speakers of the seminars were as follows: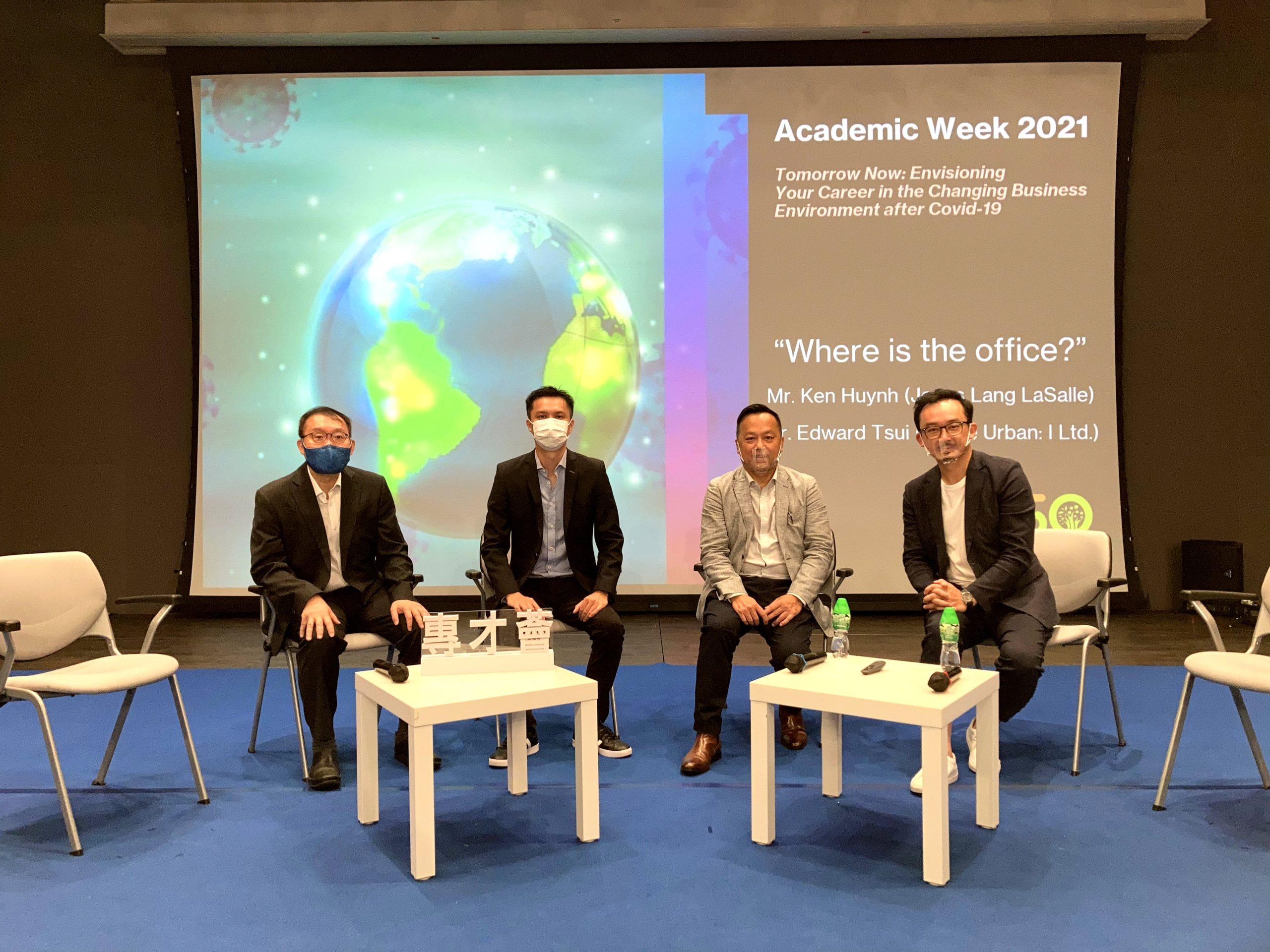 11 October 2021
Morning session
Theme: Where is the office?
Guest speakers:
Mr. Ken HUYNH, Head of Sourcing and Procurement, Jones Lang LaSalle Mr. Edward TSUI, Founder, Office Urban: I Limited (OUI)
Afternoon session
Theme: Design Thinking: Grow Yourself Creatively
Guest speakers:
Ms. Ada LAU, Brand Manager, SaniGo Travel Dr. Edward LAM, Chief Executive, Delicron (H.K.) Ltd.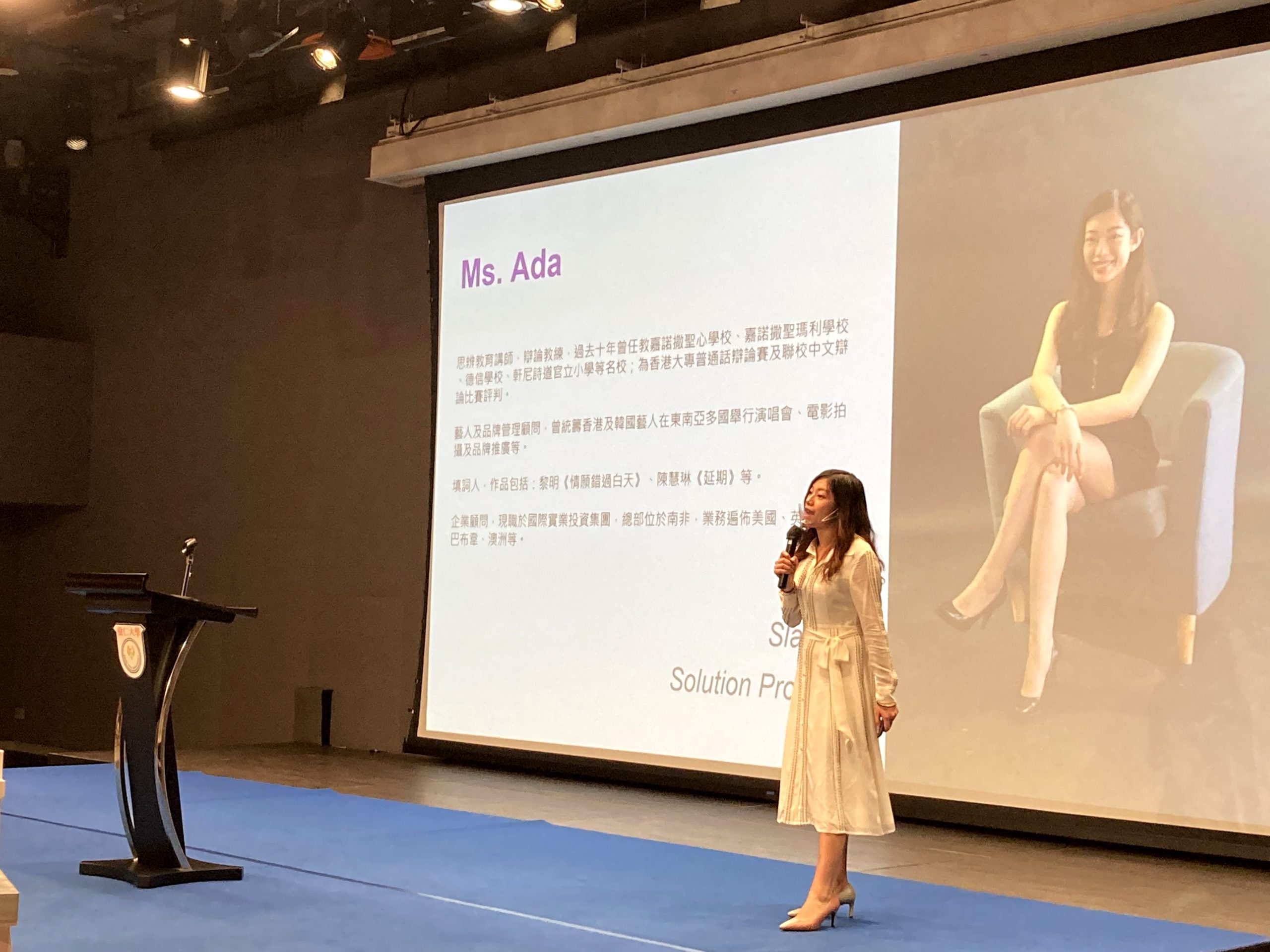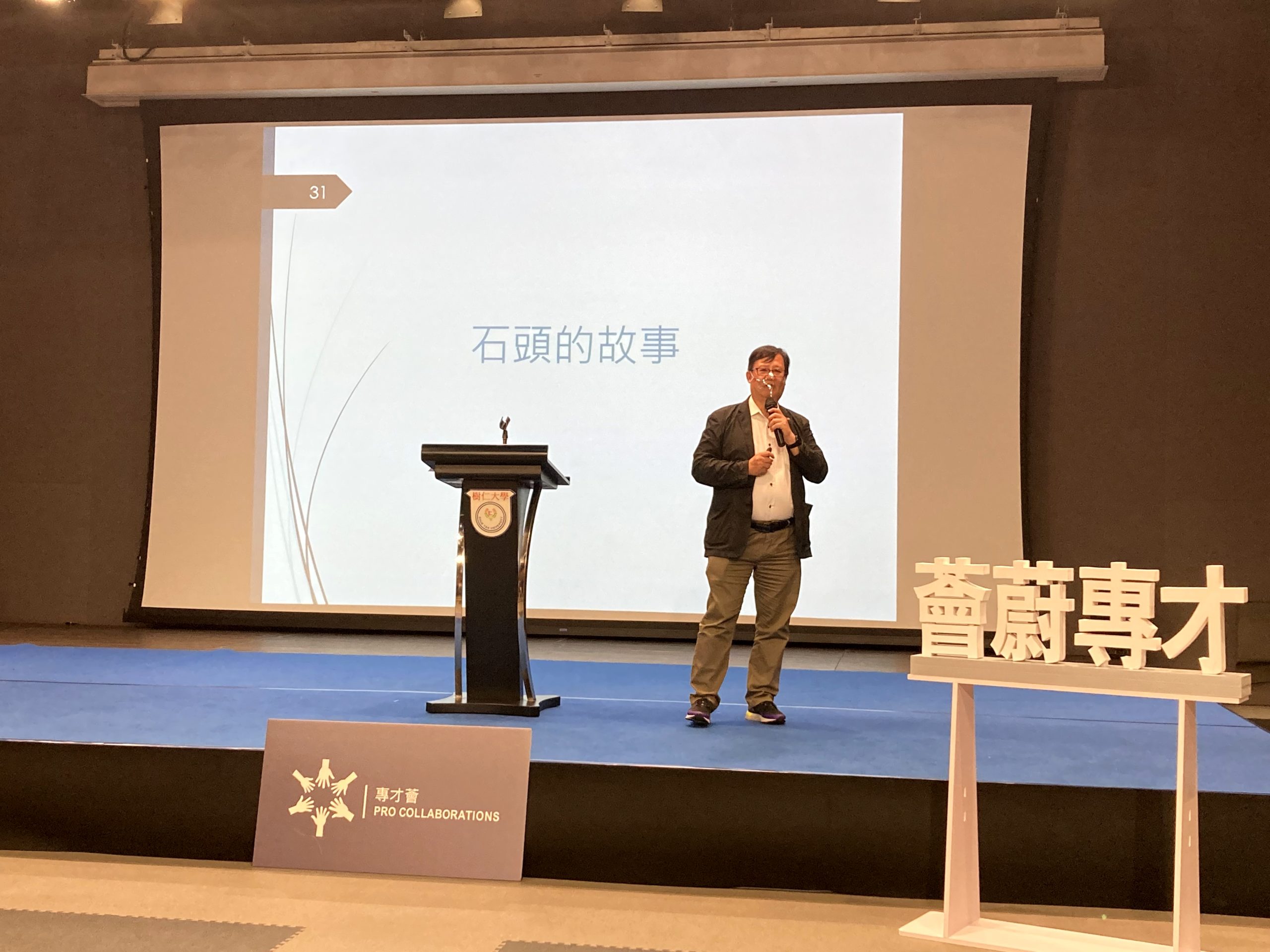 12 October 2021
Morning session
Theme: Working in the New Economy under the New Technological and Political Settings
Guest speakers:
Ms. Elizabeth YANG, Solicitors & Notaries, Samuel L.C. Yang & Co., Mr. Eddie YUEN, Chairman, Hong Kong Chief Officers Association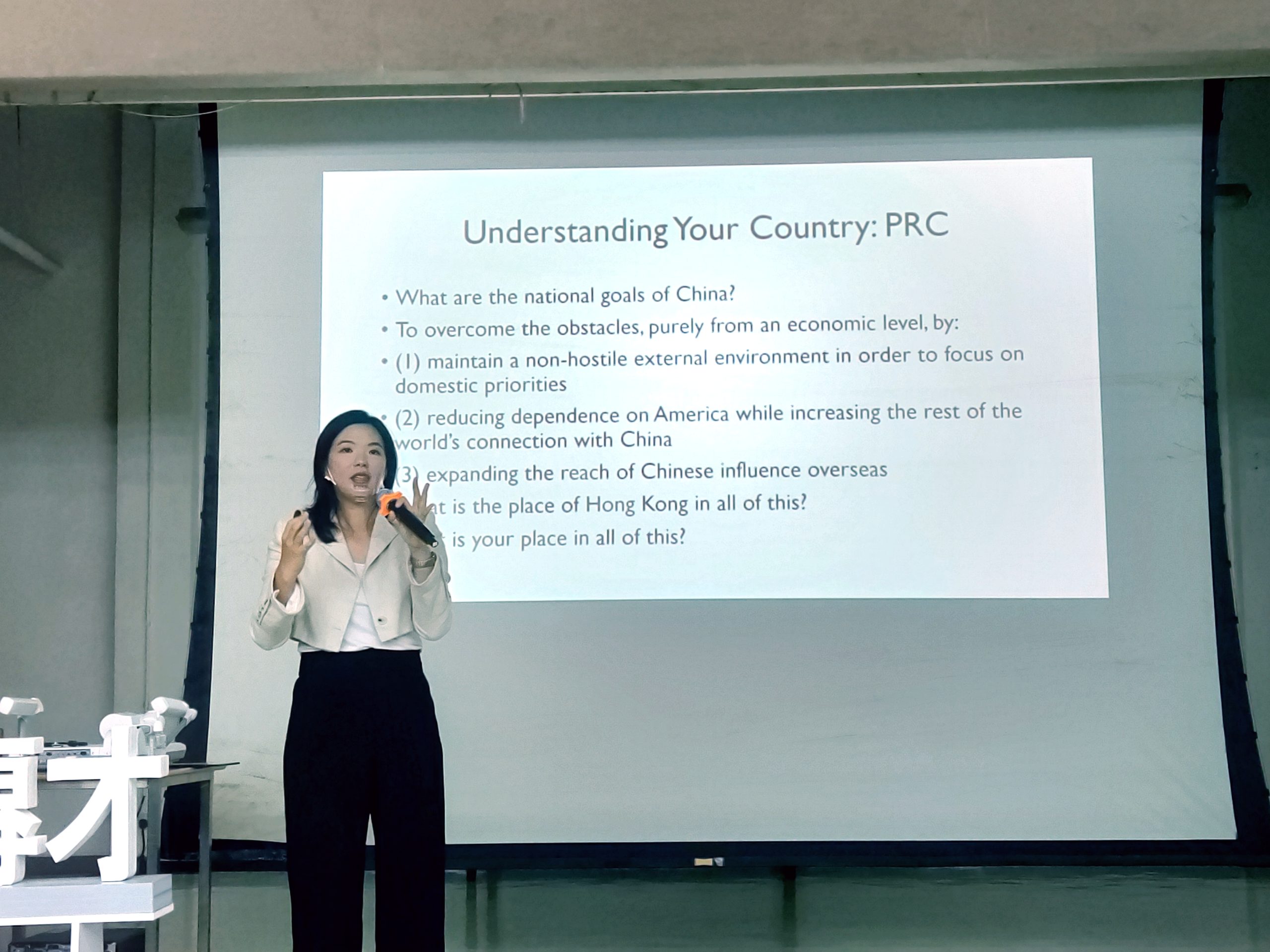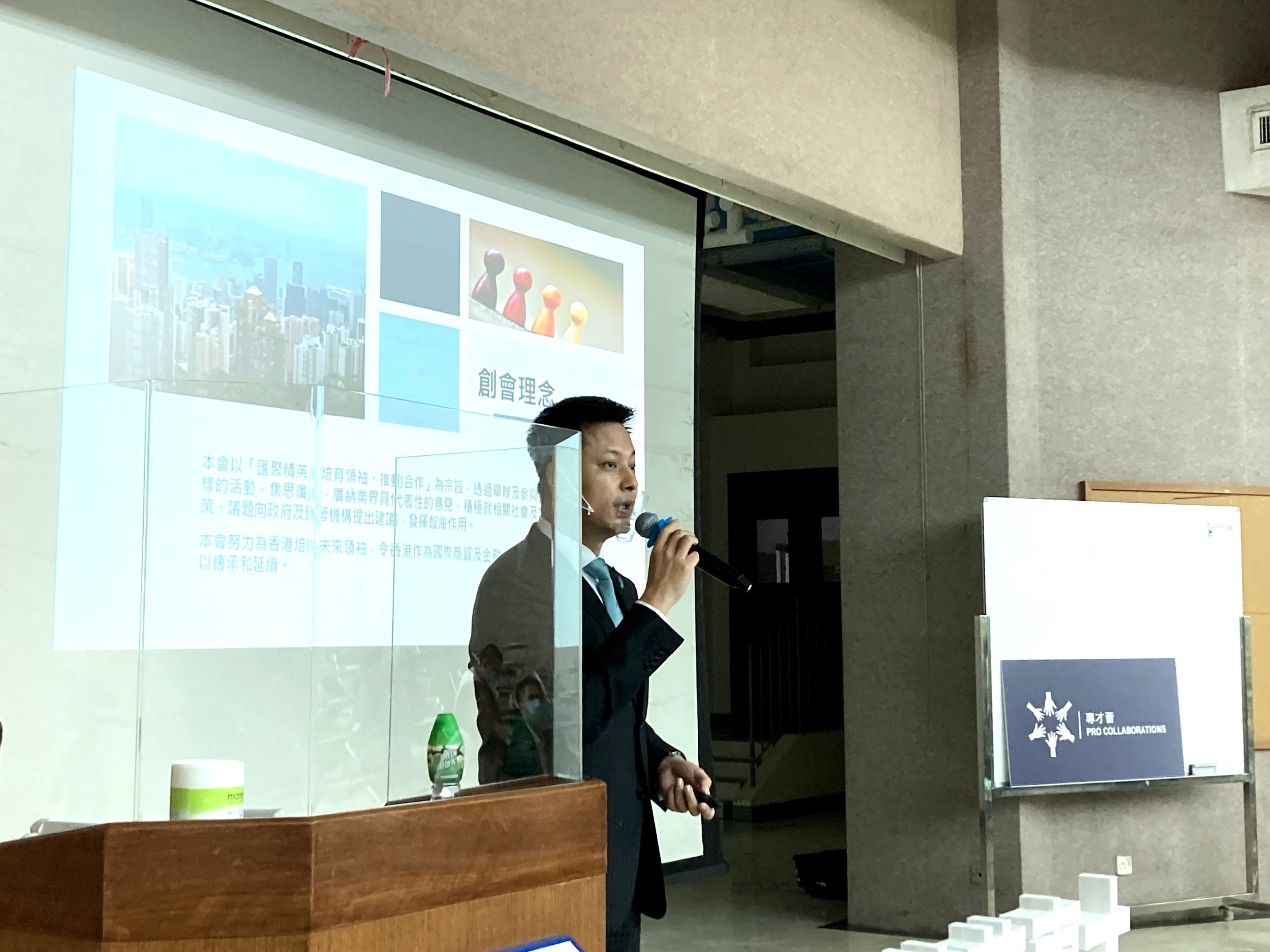 Afternoon session (Postponed)
Theme: Be a Value-Added Employee
Guest speakers:
Ms. Cherry LAI, Director, External Affairs & Principal Projects Liaison Officer, Chinese Gold and Silver Exchange
Ms. Priscilla HUI, Co-founder & CEO, PRISTER Corporation Limited.
13 October 2021 (postponed)
Morning session
Theme: More Flexible or More Regulated in the Digital Business World
Guest speakers:
Ms. Venus KWAN, Legal Counsel, Alibaba Group
Mr. IP Cheuk Yu Lester, Chief Inspector of Police, Cyber Security and Technology Crime Bureau
Afternoon session
Theme: Prepare Your Employability for the Changing Business World
Guest speakers:
Mr. Edmund CHAN, Co-Founder, Big Data Concept
Mr. Ronald WOO, Co-Founder, e-tech Worldwide, Specialist Apps
Mr. Jason MA, Founder, Evollove Group
15 October 2021
Morning session
Theme: Profit-making or Non-profitmaking? It is not a choice. It is a responsibility.
Guest speakers:
Mr. Jeff LEUNG, Controller, New Home Association
Ms. Vicky LI, Supervisor, ESG & Investor Relations, LW Asset Management Advisors Limited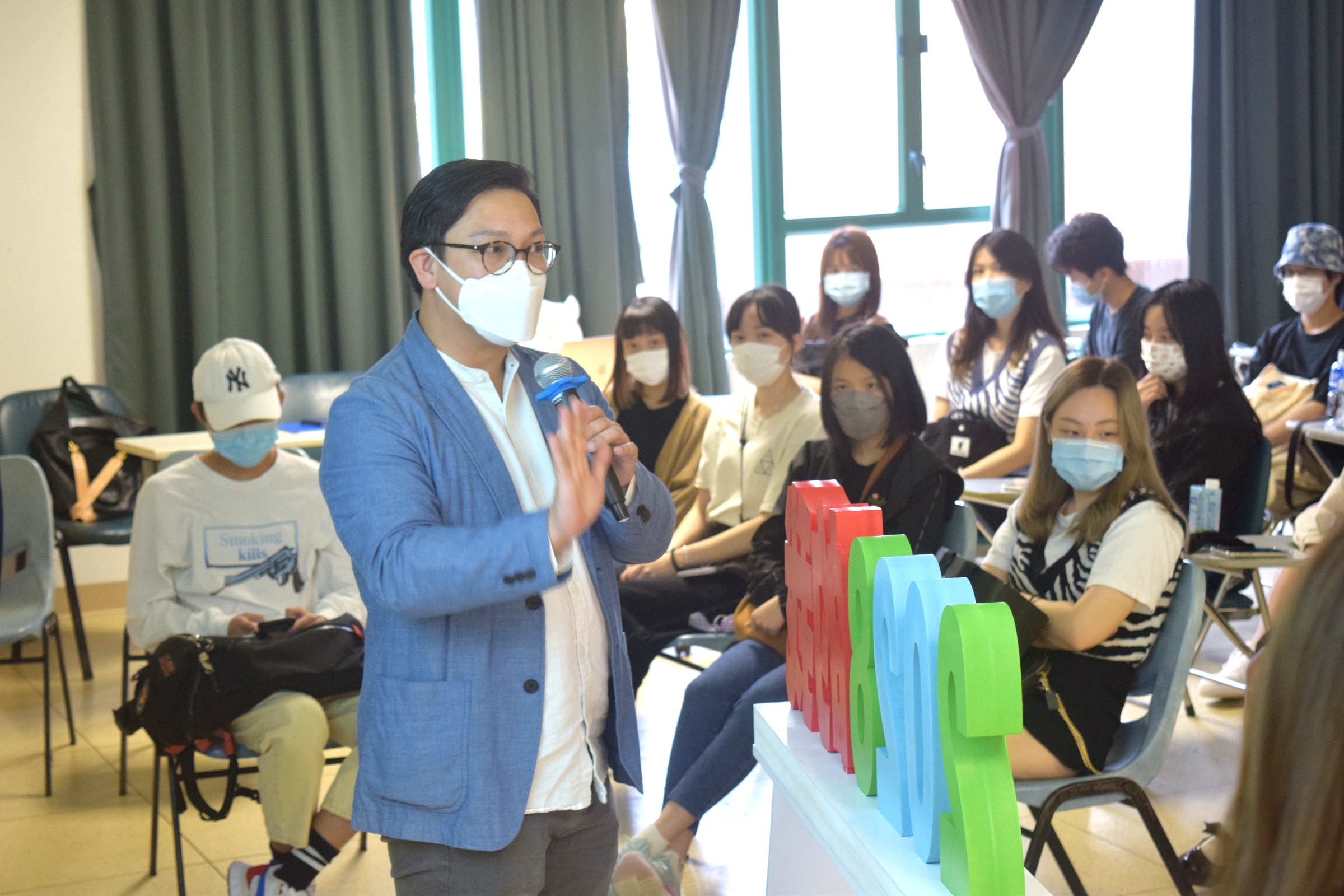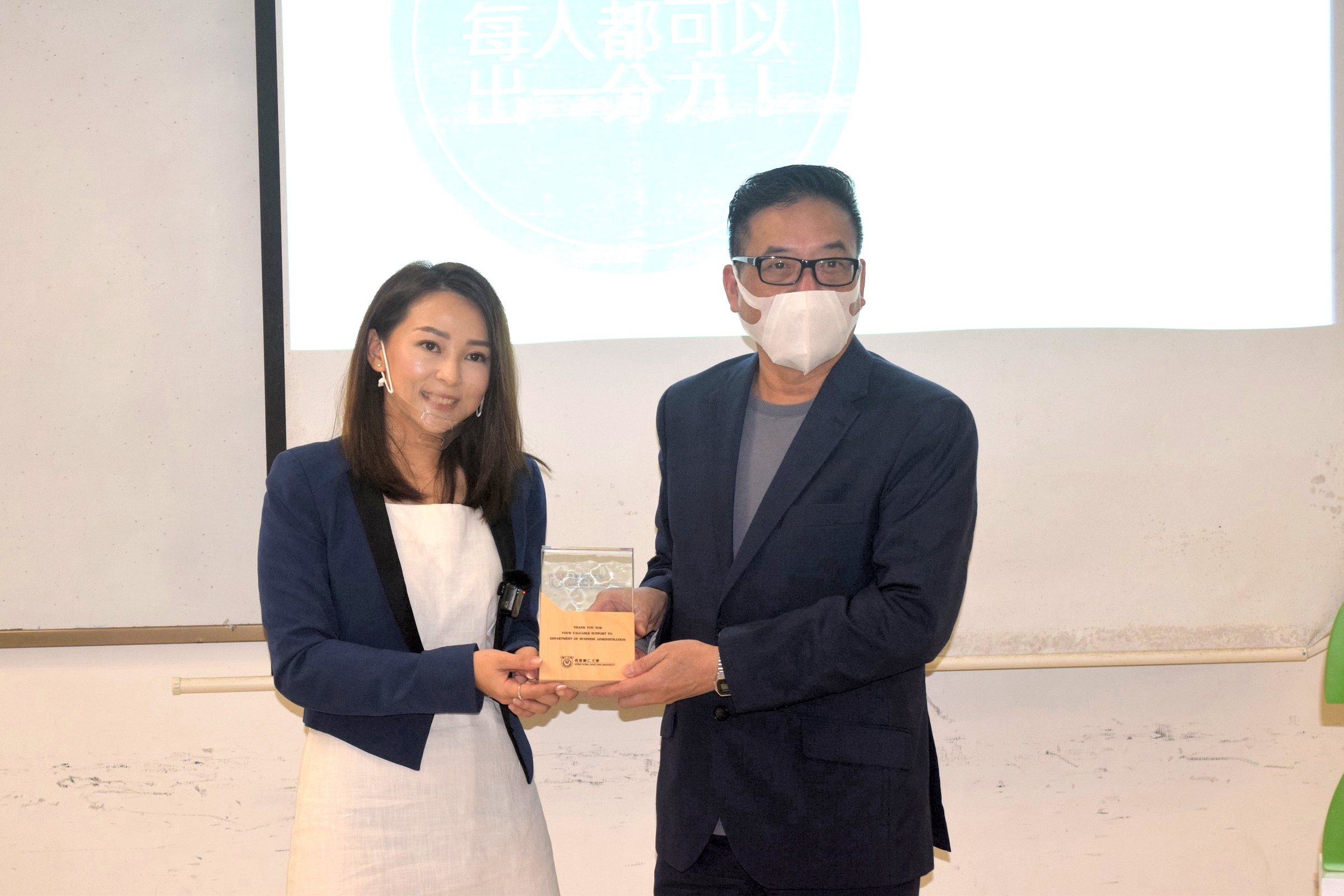 Afternoon session
Theme: Future's Career and Today's Me
Guest speakers:
Ms. Gloria Leung, Project Director, Proactive Think Tank Ltd.
Mr. Ronald Woo, Co-Founder, e-tech Worldwide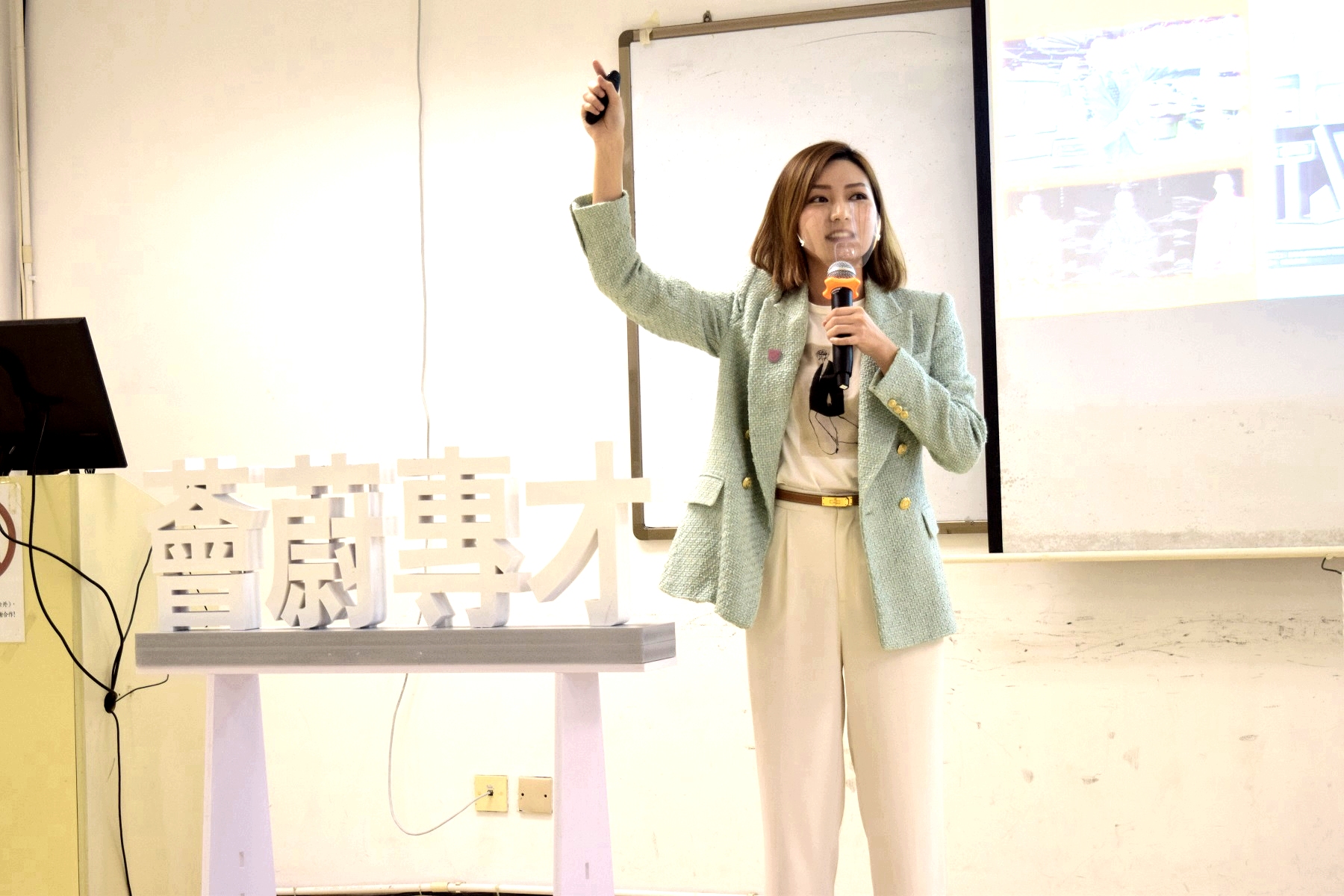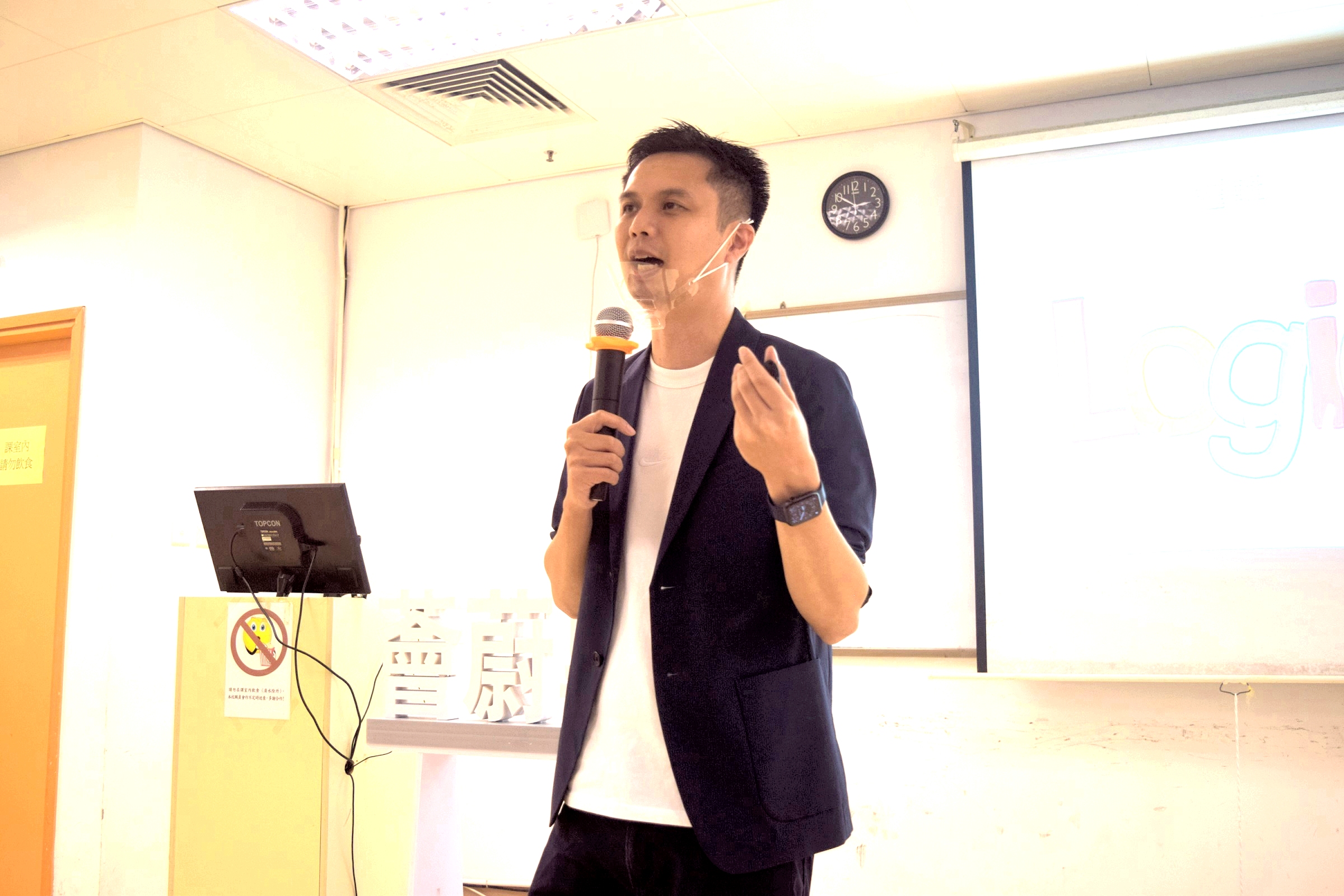 8 November 2021 (make-up session)
Theme: More Flexible or More Regulated in the Digital Business World
Guest speakers:
Mr. IP Cheuk Yu Lester, Chief Inspector of Police, Cyber Security and Technology Crime Bureau
Ms. Venus KWAN, Legal Counsel, Alibaba Group
Mr. Jason MA, Founder, Evollove Group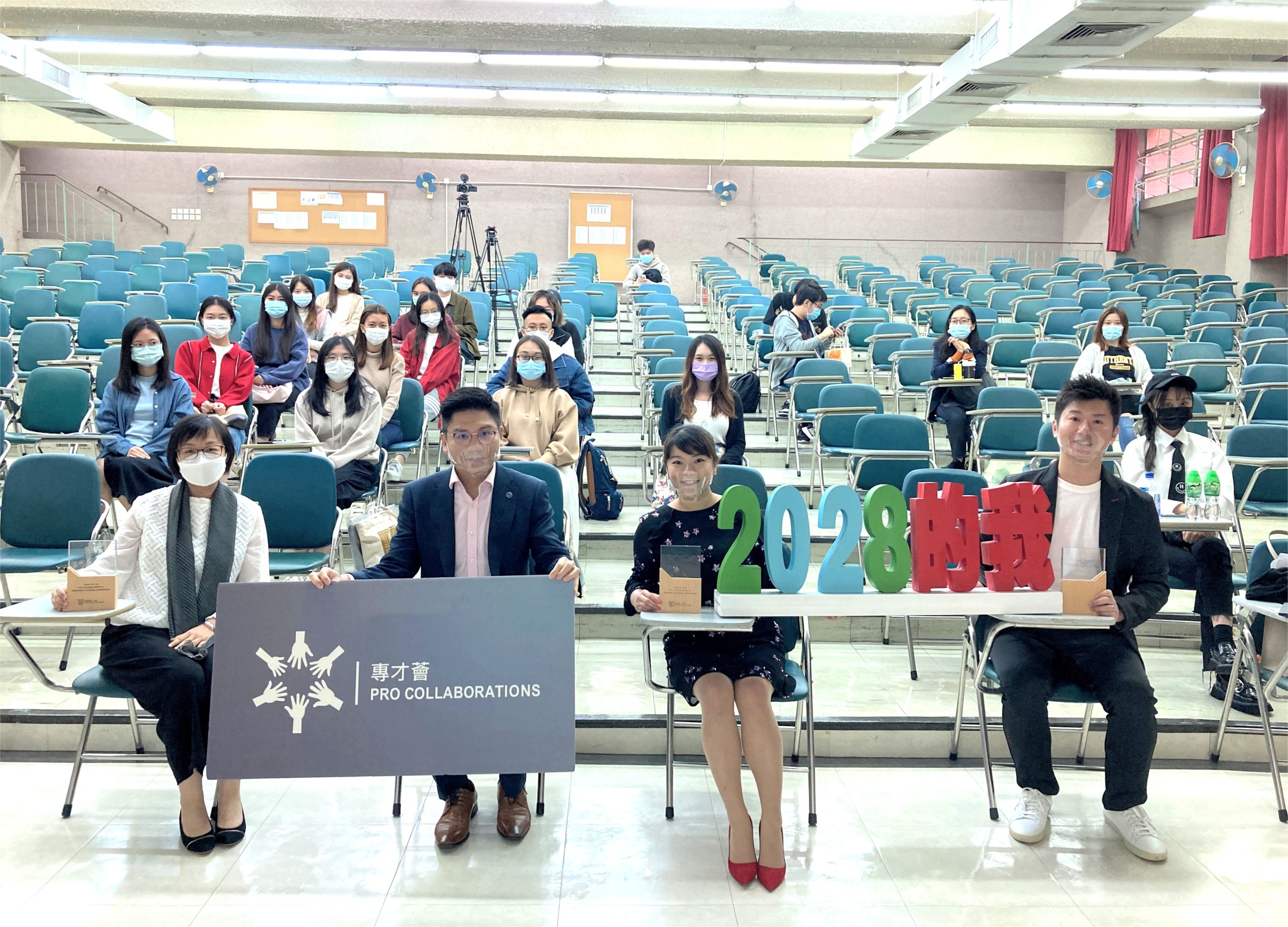 Source: Nov and Dec 2021 Combined Issue