.
Ms. LUKE Sze Ki
.
2020 Bachelor of Social Sciences with Honours in Counselling & Psychology – First Class Honours
Ms. LUKE Sze Ki, Theresa, a first class honours graduate in Counselling & Psychology in 2020, also received the Academic Programme Achievement Award in her discipline. She is now a research assistant of a Research Grant Council funded project led by the Department of Sociology.
In her last year of study, everything was affected by social events and COVID-19 pandemic, including her professional internship.
According to the Counselling and Psychology Programme regulations, year four students must complete 400 hours and not less than 50 days internship in counselling in two semesters.
In the first semester, Theresa did her internship as a counsellor at a self-help organization in Choi Hung, Kowloon.
"I handled two cases after I started the internship, but by the end of November 2019, I needed to stop the counselling under the social events. Though I had explained to them the reasons why the counselling cannot be provided by me, and their cases will be referred to other suitable organizations, I still worry about their situations," Theresa told Shue Yan Newsletter.
At the end of January 2020, the department announced that the internship in the second semester needed to be done by Zoom due to the outbreak of COVID-19.
Theresa said it was a challenge to provide counselling services through Zoom because she needed to fix the technical issues, such as lighting, audio, background, etc. In order to provide more channels for her cases to express their thinking and feelings, she used tools like whiteboard and draw.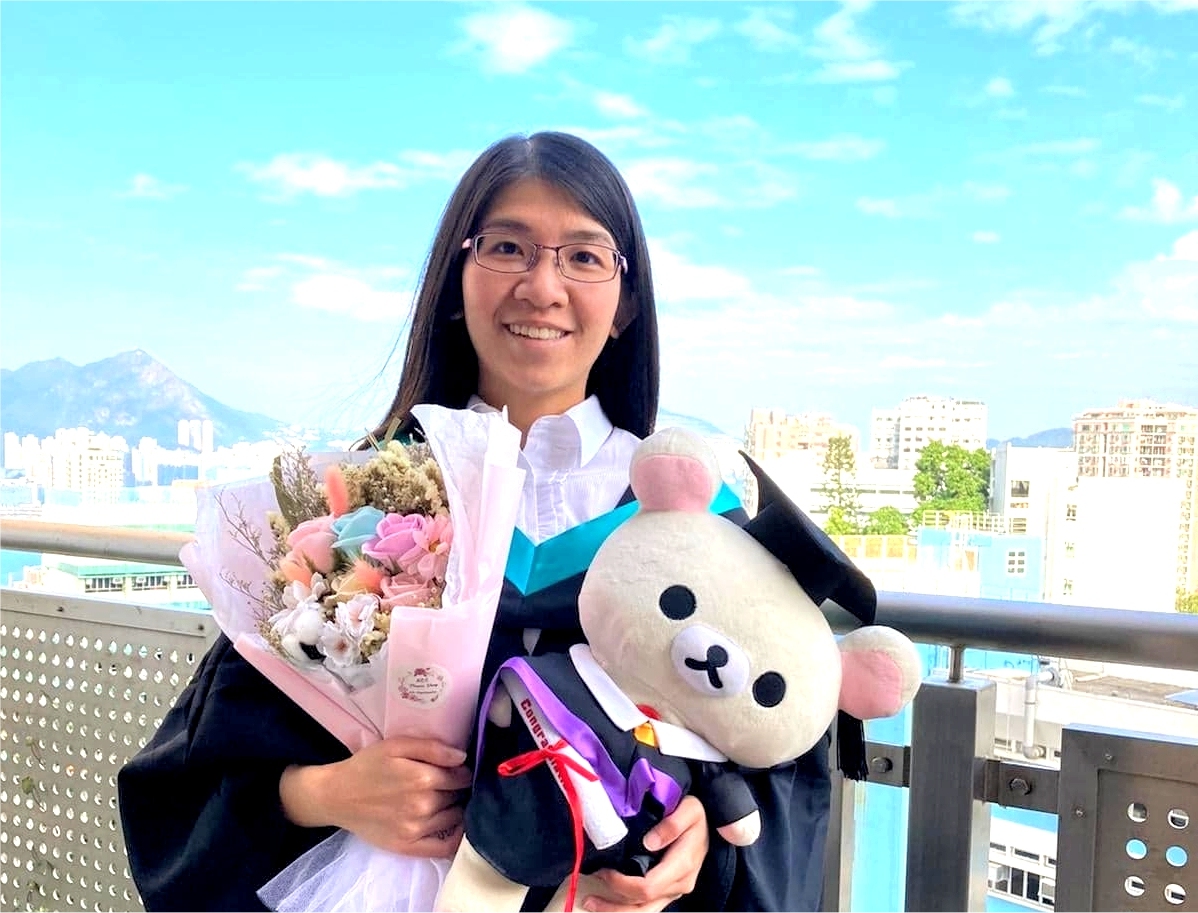 Make a timetable for studying
Theresa describes herself as "quite self-disciplined" when talking about her learning and studying attitudes and experiences. However, when online teaching replaced face-to-face teaching in the end of November 2019, she did not follow the lecture schedule to watch the Panopto videos prepared by the professors. And then she went through the sufferings of watching them in a short period of time before the mid-term examination. She made up her mind to avoid the recurrence of the same situation in the second semester by making timetable for her study.
"After I made the timetable, I was on track for my studies in the second semester though I needed to engage in online teaching through Zoom. I also used my smart phone to log all lectures and tutorials, and used the alarm to remind me to join. I will also give myself rewards when I followed the timetable that day, that is, binge watching," she said.
Theresa found it very rewarding to study and discuss with her classmates, and described group project discussions as always sparking ideas and providing enlightenment.
Theresa said she is not a textbook lover, but always searches the internet for references on specific terms and theories in order to understand them thoroughly.
Ms. NG Wan Sze
.
Bachelor of Commerce with Honours in Accounting – First Class Honours
Ms. NG Wan Sze, a first class honours graduate in accounting in 2019, told Shue Yan Newsletter that she was excited to be able to attend her long-awaited graduation ceremony since it was postponed last year (2019) under the impact of the social events.
"Today, I am really very happy to see my best classmates again and to receive my degree on stage," she said.
Wai Sze is now working in the accounting sector, and has enrolled in the Qualification Programme of the Hong Kong Institute of Certified Public Accountants. Her goal is to be an accountant.
University is like a shelter
She said studying with her classmates in Shue Yan made her university life truly memorable. "After graduation, I felt like leaving a shelter because I need to manage different pressures from my work. While in university, I just need to face assignments and examinations."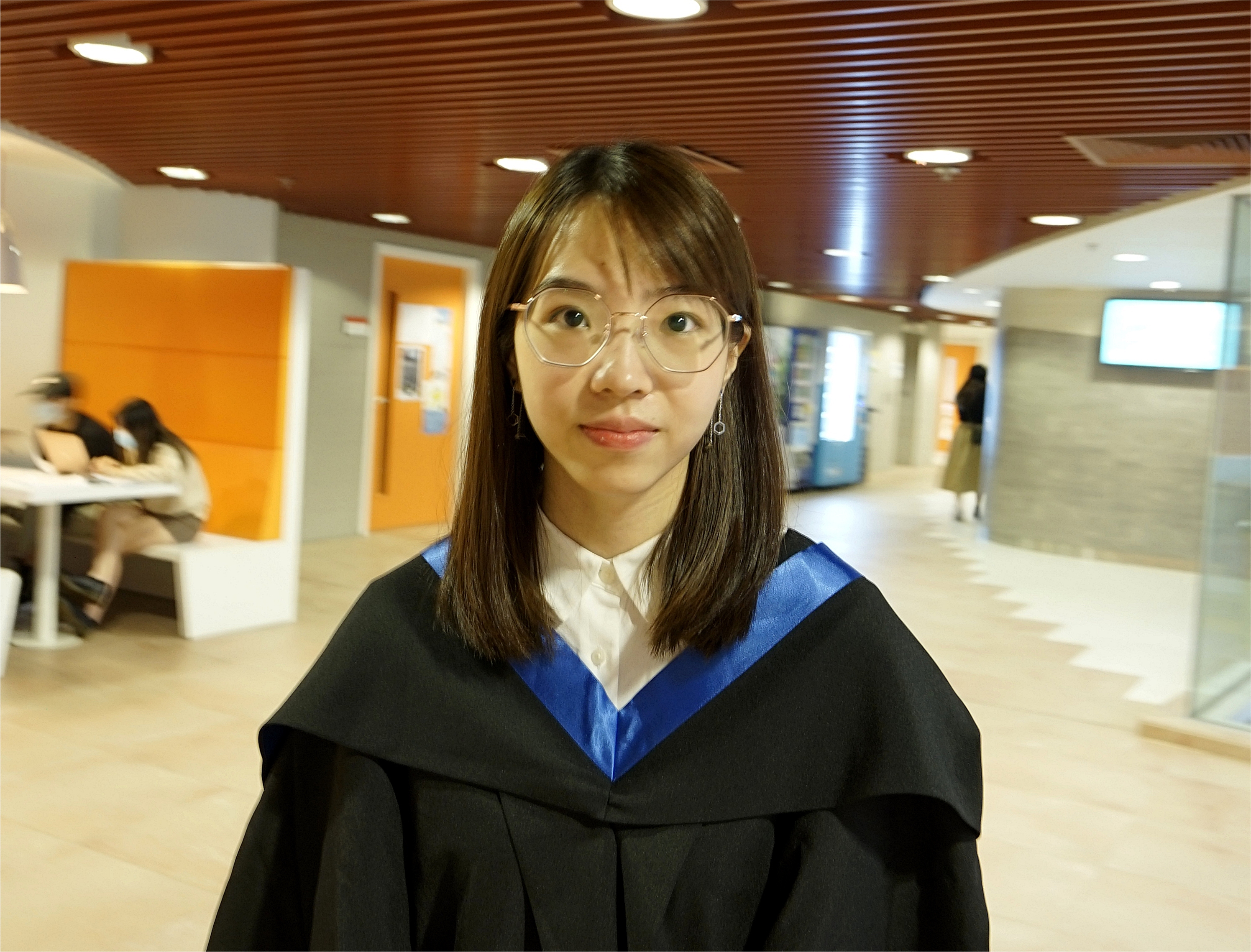 Pay attention in lectures
Wai Sze said her first three tips for studying were: pay attention in lectures, take good notes, and revise regularly.
"I usually study with my best classmates because I can ask for their help for the things I don't understand. The rewards of discussion with them were always rewarding," she added.
Wai Sze also said her study methods on different subjects are as follows: "For auditing courses, because there are case studies, make sure you understand the auditing principles; then you can analyze each case thoroughly, identify the problems, and find out the answers. In spite of different situations exiting in different industries, there are always some common features. As you can find out the common features, usually you can get the answers. For law courses, for example, business law and company law,memorizing is required. For accounting and taxation courses, calculation is needed, and I will retry the questions in tutorials regularly."
Source: December 2020 Issue