42 students have been recognized with the Hong Kong Young Chief Officers' Association (HKYCOA) Outstanding Internship Performance Award for their exceptional performance in industrial attachment courses.
The ceremony for presenting the prizes to awardees was held on May 19th, 2023, and was attended by more than 40 guests, staff members, and students. Prof. CHEUNG Siu-keung, HKSYU Vice President (University Administration), congratulated the awardees and expressed special gratitude to the HKYCOA in his speech for its support and encouragement to the University and students. He also thanked the teachers for their thoughtful arrangements of internship opportunities for the students.
Mr. Eddie CHAN, Chairman and Founding Director of the HKYCOA mentioned that they are committed to providing guidance and assistance in career planning for Hong Kong youth. As such, they collaborated with HKSYU to offer mentorship programs and scholarship programs since 2017 to help students embark on the right path in life.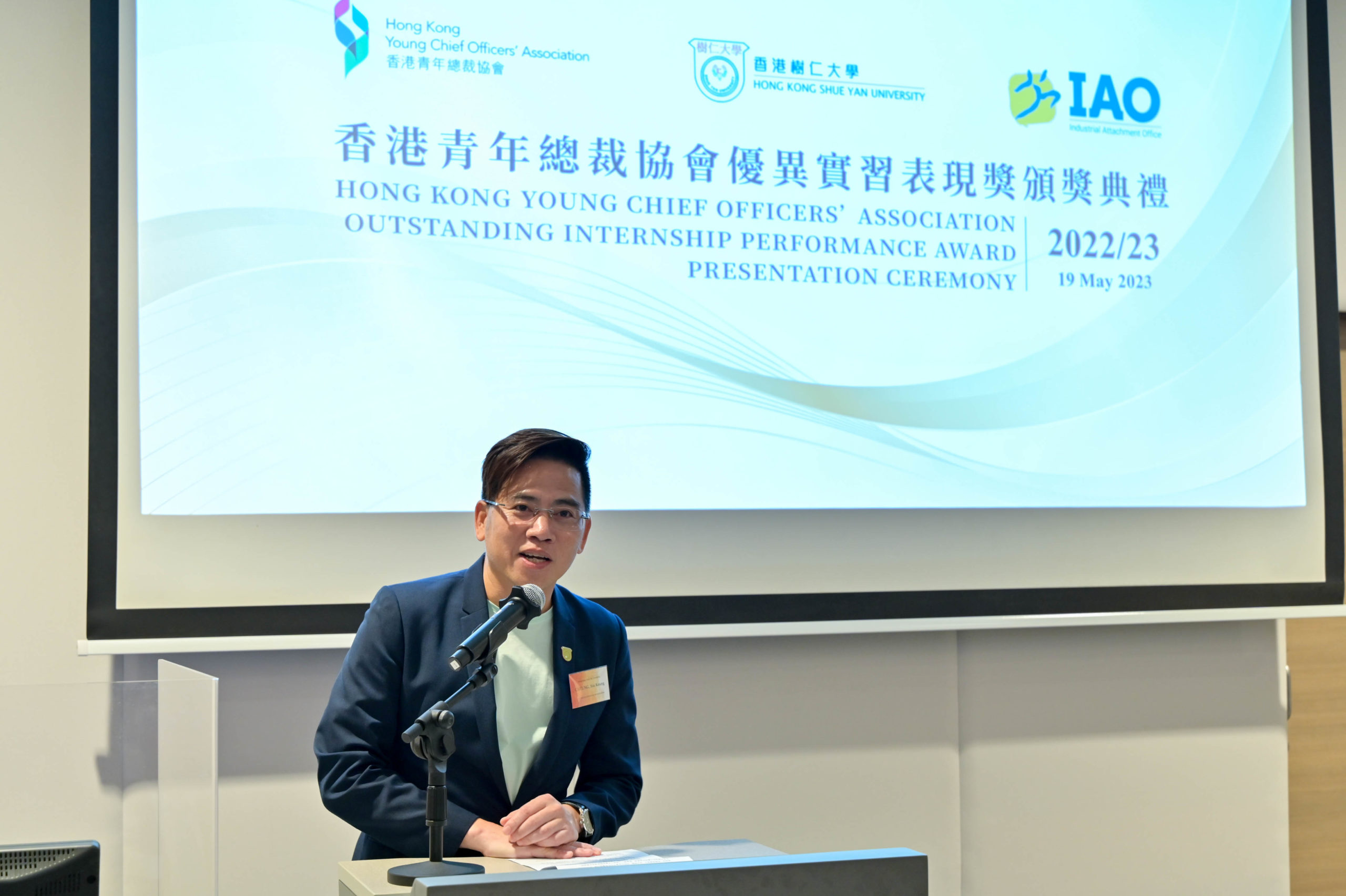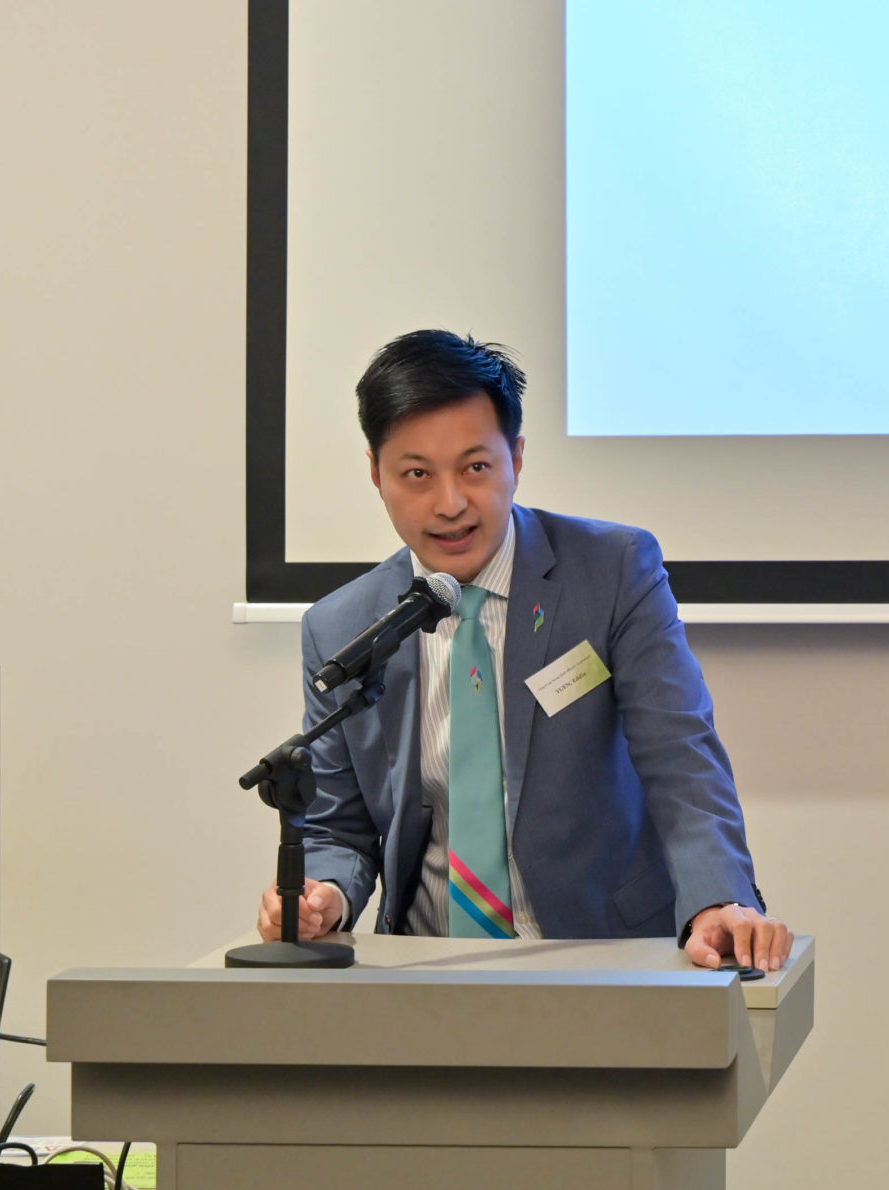 42 Awards were presented to students from 14 industrial attachment courses
The award was presented to 42 full-time undergraduate students from Year 2 to 4 who were nominated by their academic departments. In addition to their outstanding internship performance, the awardees also demonstrated valuable contributions in serving the University and the community. Each industrial attachment course was allowed to nominate 3 students for the awards, with one student selected for the 1st Prize, one for the 2nd Prize and one for the 3rd Prize.
The awardees internship performance has been recognized by both their employers and the University
The awardees were assigned to various organizations, including private enterprises, schools, non-profit organizations, social enterprises, and other institutions, where they gained practical experience and applied their academic knowledge in real-world settings. Throughout their placements, the awardees displayed a strong work ethic, professionalism, and a willingness to learn and take on new challenges. Many of them were praised by their employers for their contributions to the organizations and their ability to work efficiently and independently. The University is proud to have provided such an enriching opportunity for its students and is committed to continuing to support their professional development.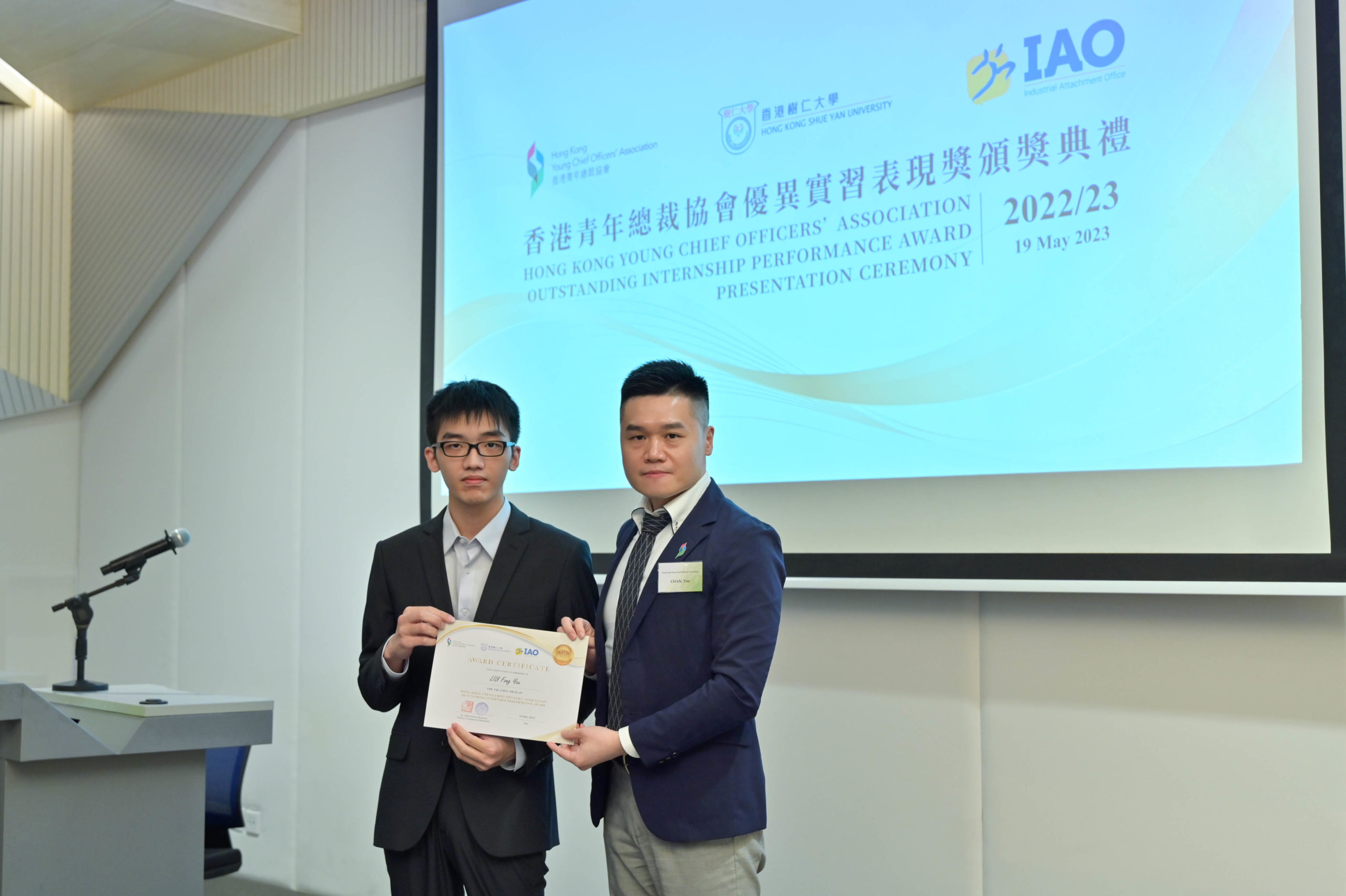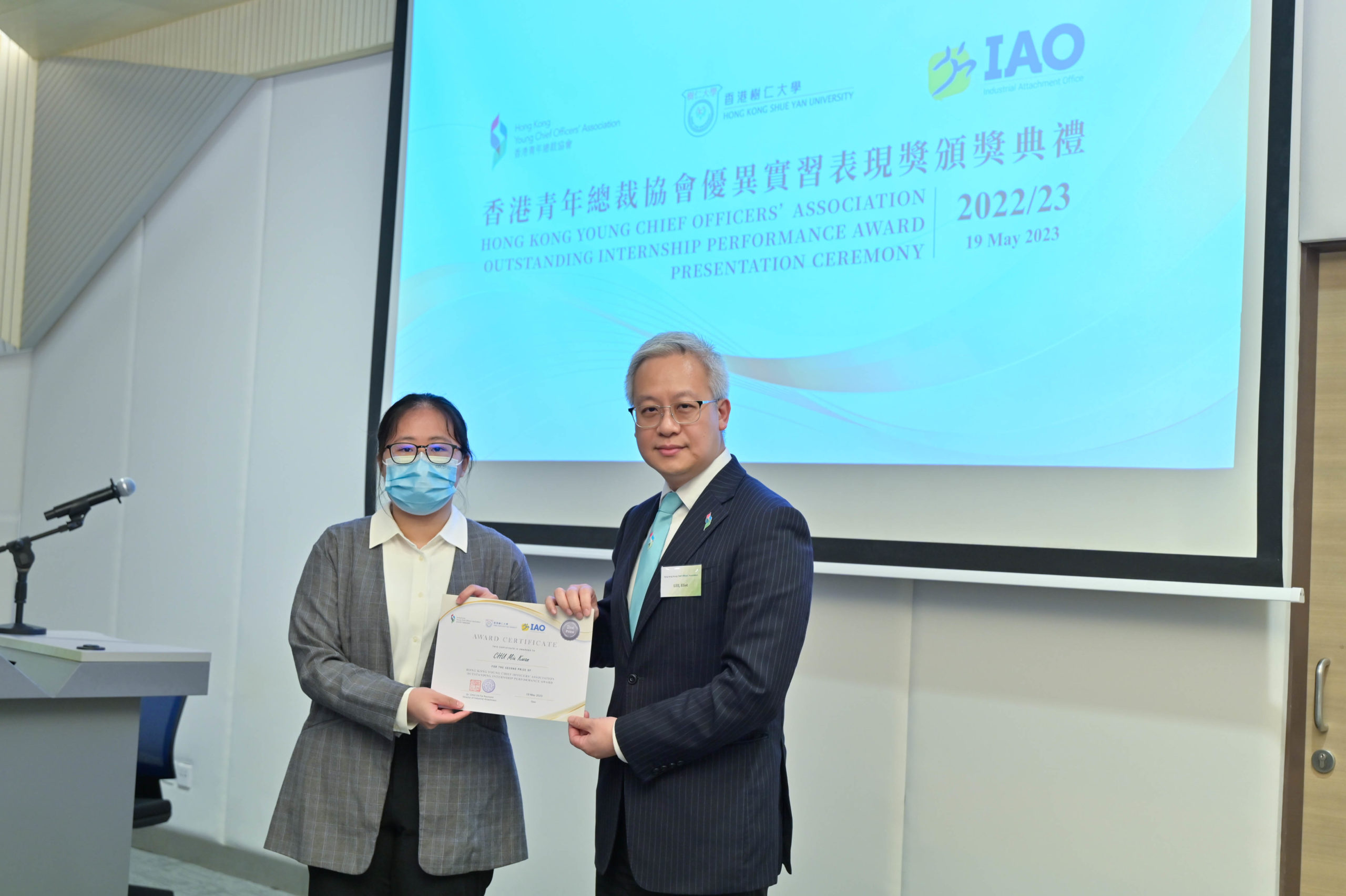 HKYCOA continues to support the Outstanding Internship Performance Award
The Outstanding Internship Performance Award has been introduced since the 2018/19 academic year with the support of the HKYCOA. It aims to give recognition to students who have demonstrated outstanding performance in industrial attachment courses, irrespective of whether they are local or non-local students. Since its introduction, the award has benefited 180 students and the HKYCOA will continue to sponsor the award in the next academic year. The key features of the award and sharing of the students are available at the IAO website (https://iao.hksyu.edu/).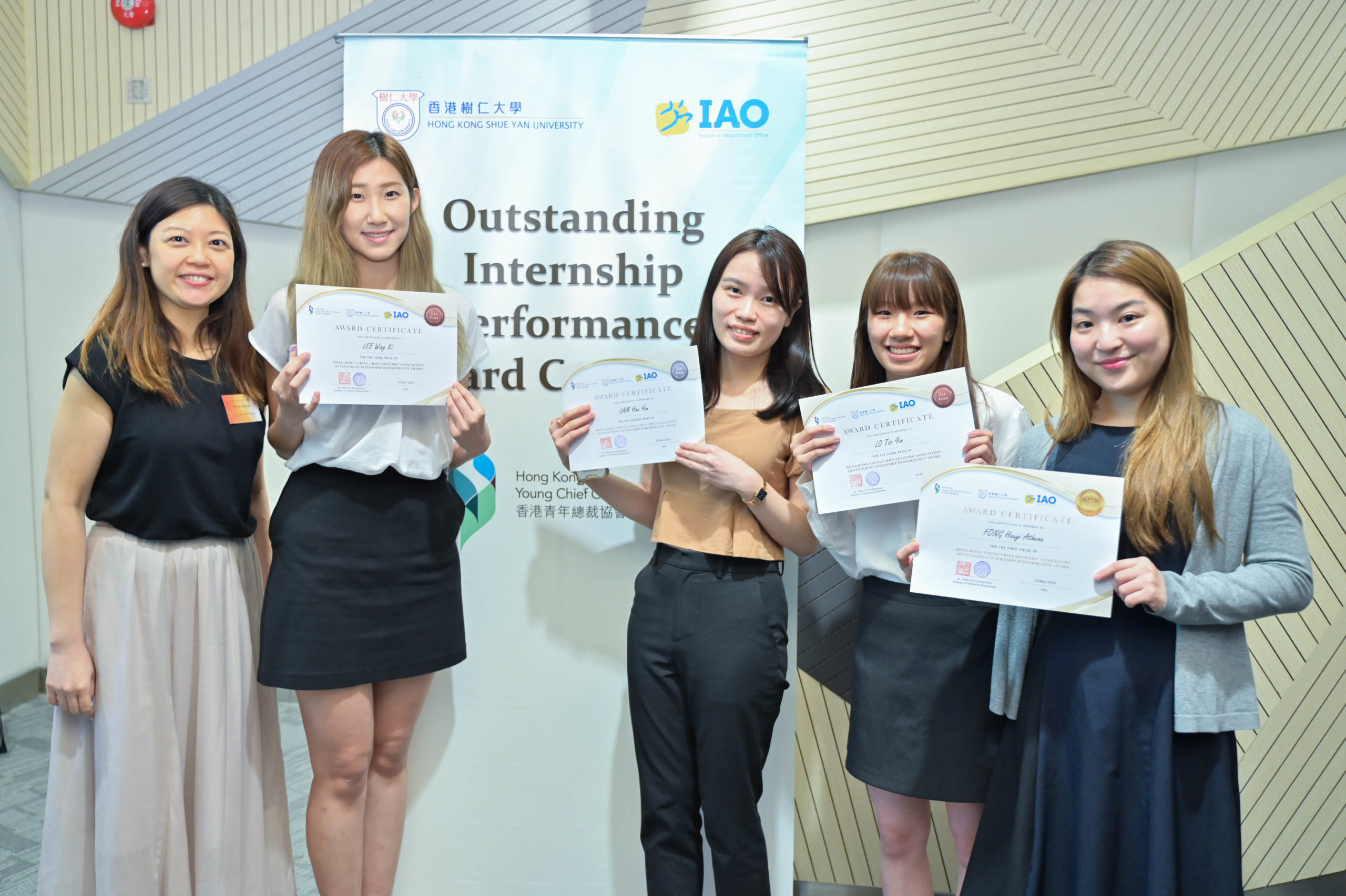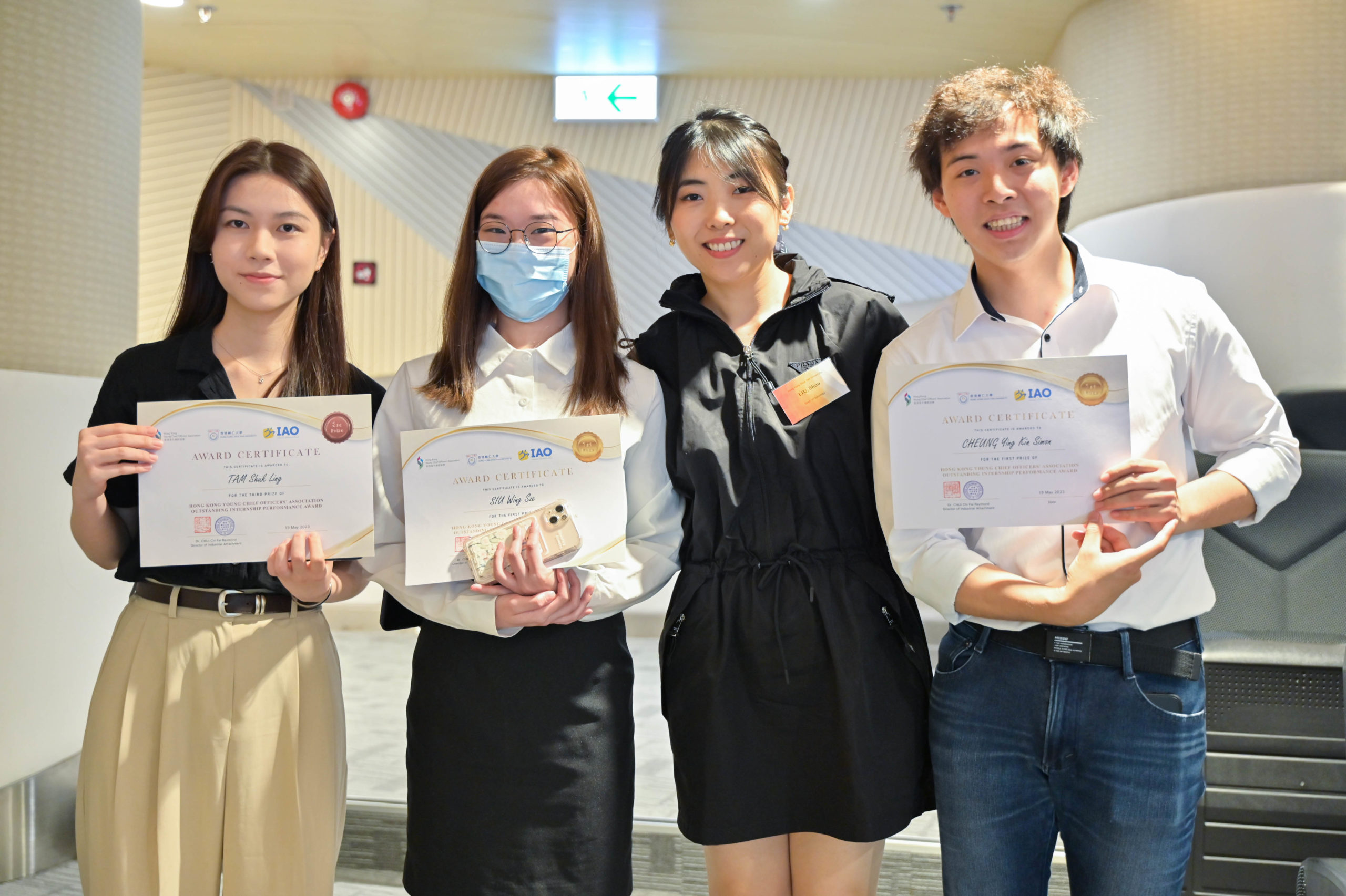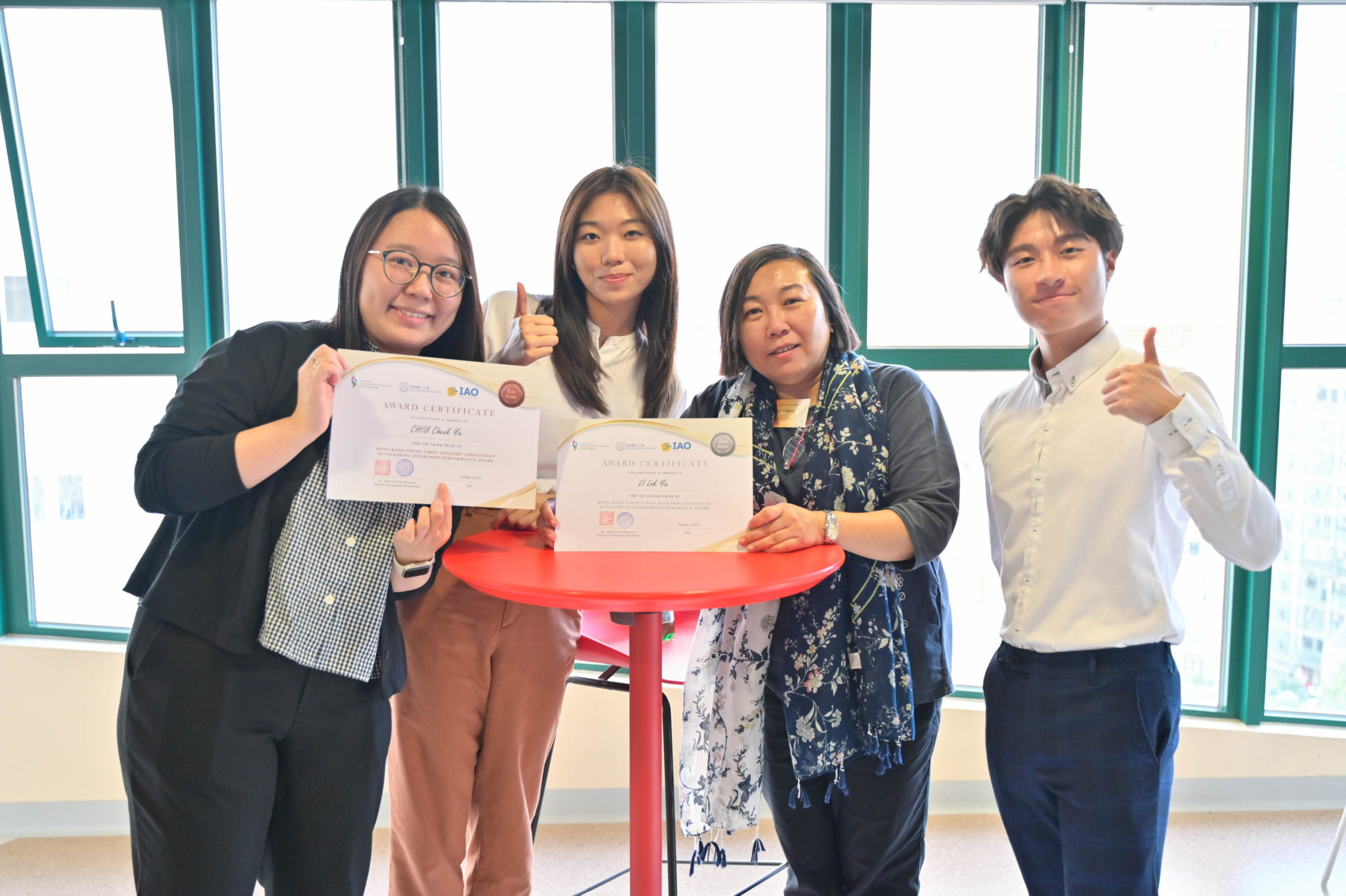 Source: May & June Issue 2023