"If each of you believes that the prosecution has proved the case beyond a reasonable doubt, then you should find the defendant guilty. But if you believe the prosecution has not done so, then you must find the defendant not guilty." The moot judge summed up the case, guided the jury to the verdict, and then concluded the Hong Kong Schools Mooting and Mock Trial Competition 2020-21 (Competition).
The Department of Law and Business (Department) collaborated with the Hong Kong Schools Mooting and Mock Trial Association (Association) to organize this Competition, which has attracted around 29 secondary schools in Hong Kong this year. It aims to provide local secondary school students with an opportunity to be involved in mooting and mock trial competitions, allowing them to understand how justice is administered in Hong Kong.
The Competition consists of preliminaries, quarterfinals, semi-finals, and finals. In each round, students have an opportunity to experience the whole trial process. They play different roles, such as the prosecution and the defense, and call witnesses on their behalf or cross-examine witnesses of their opponents.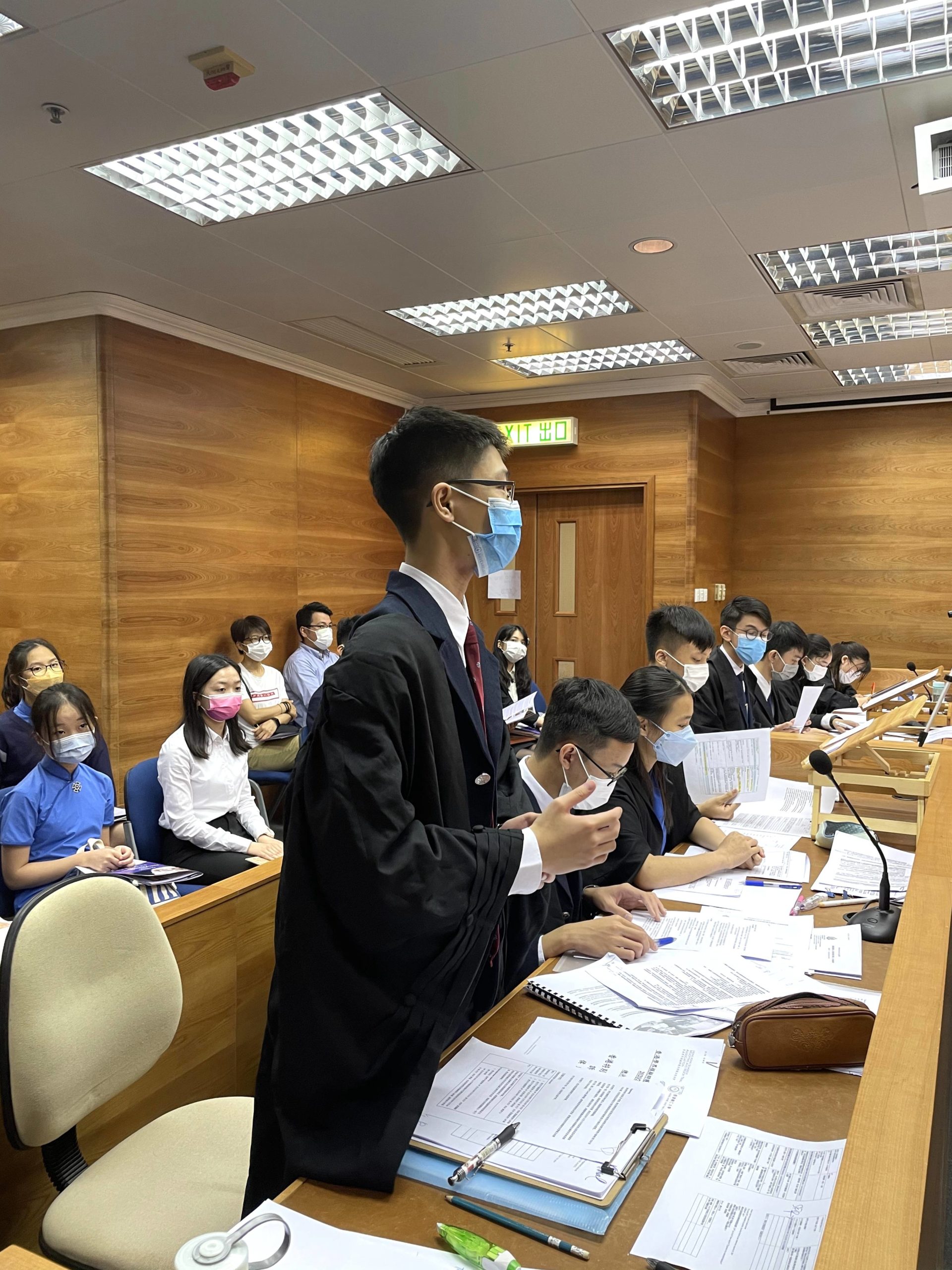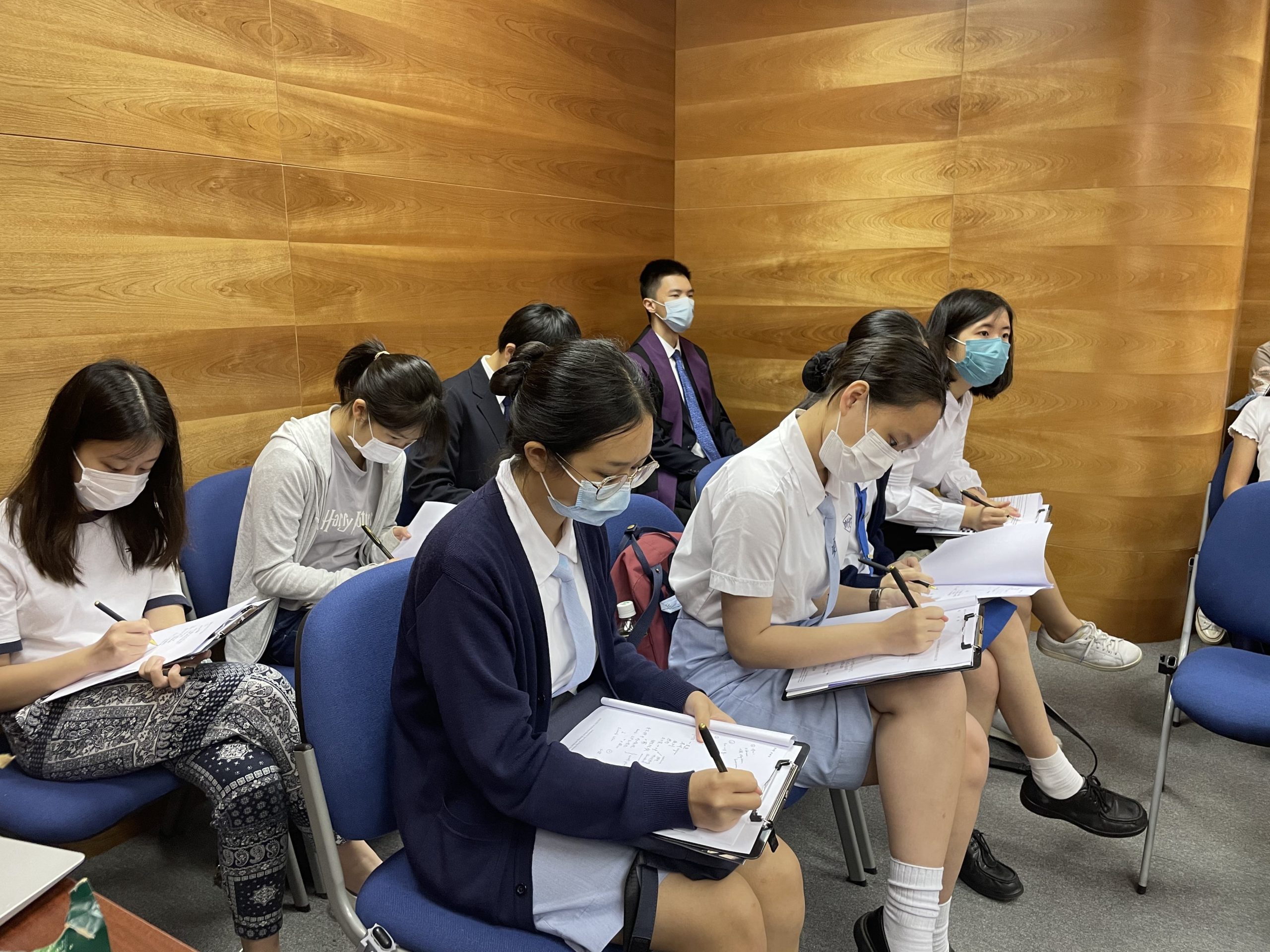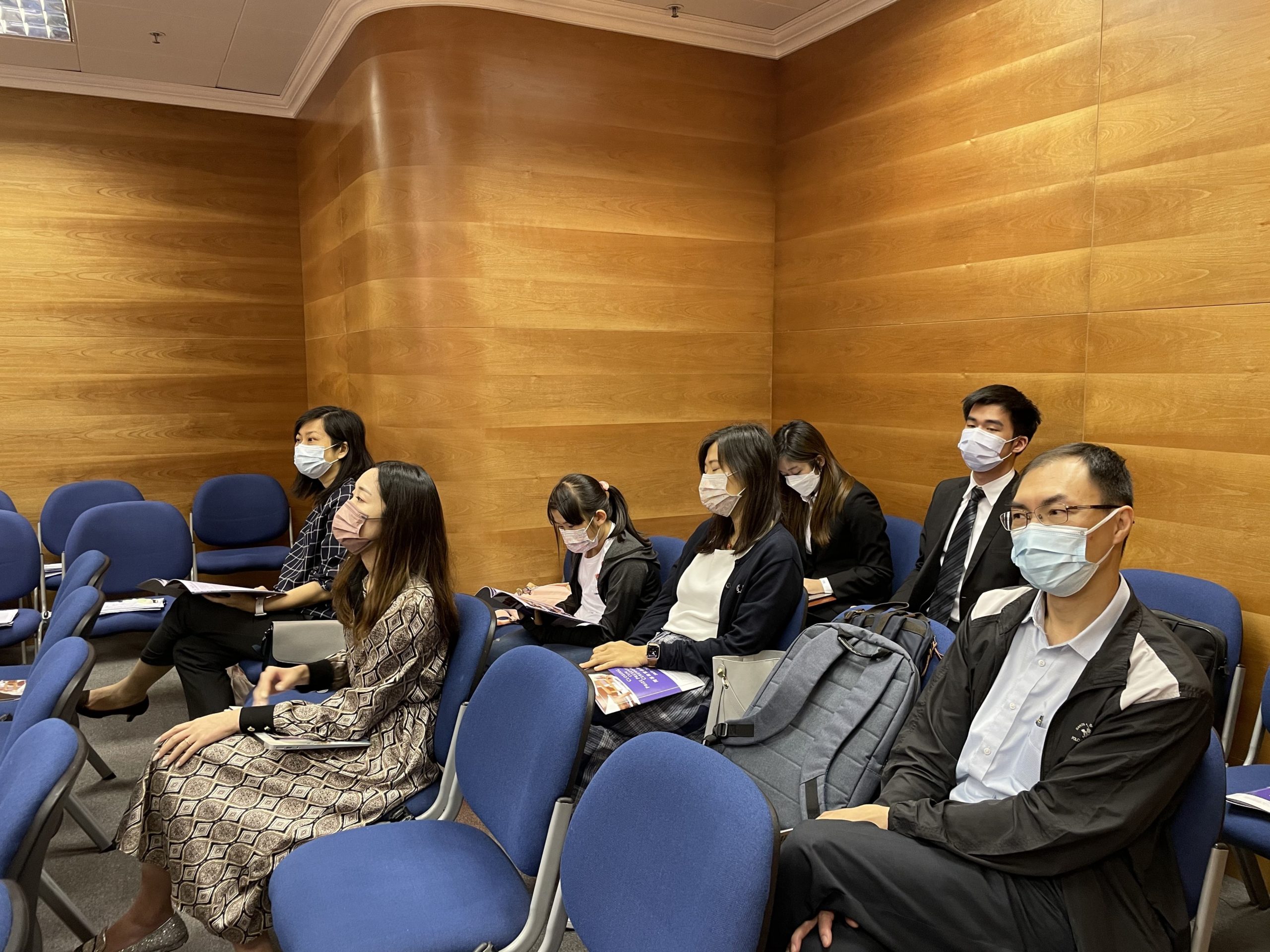 The finals of this Competition were held on campus at Hong Kong Shue Yan University on 25 April 2021. During the mock trials, participants were well prepared to perform at their highest level. The Department was impressed by the outstanding performance of the finalists, who can feel incredibly proud of what they have achieved, and is confident that this Competition will undoubtedly help all of them in pursuing their career goals.
The prizing-giving ceremony then took place immediately after the finals. More than 110 guests (including participants, parents, and teachers) joining this event. Congratulations to all the winners. The Department would take this opportunity to express our gratitude to the Association for the excellent organization of this Competition. It went seamless with the concerted efforts of helpers from our Department and the tutors from the Faculty of Law of CUHK, the Faculty of Law of HKU, the School of Law of HK CityU, and the Faculty of Law of Oxford University respectively. Thank you all for having made a tremendous contribution to the success of the Competition. Look forward to seeing you all again next year.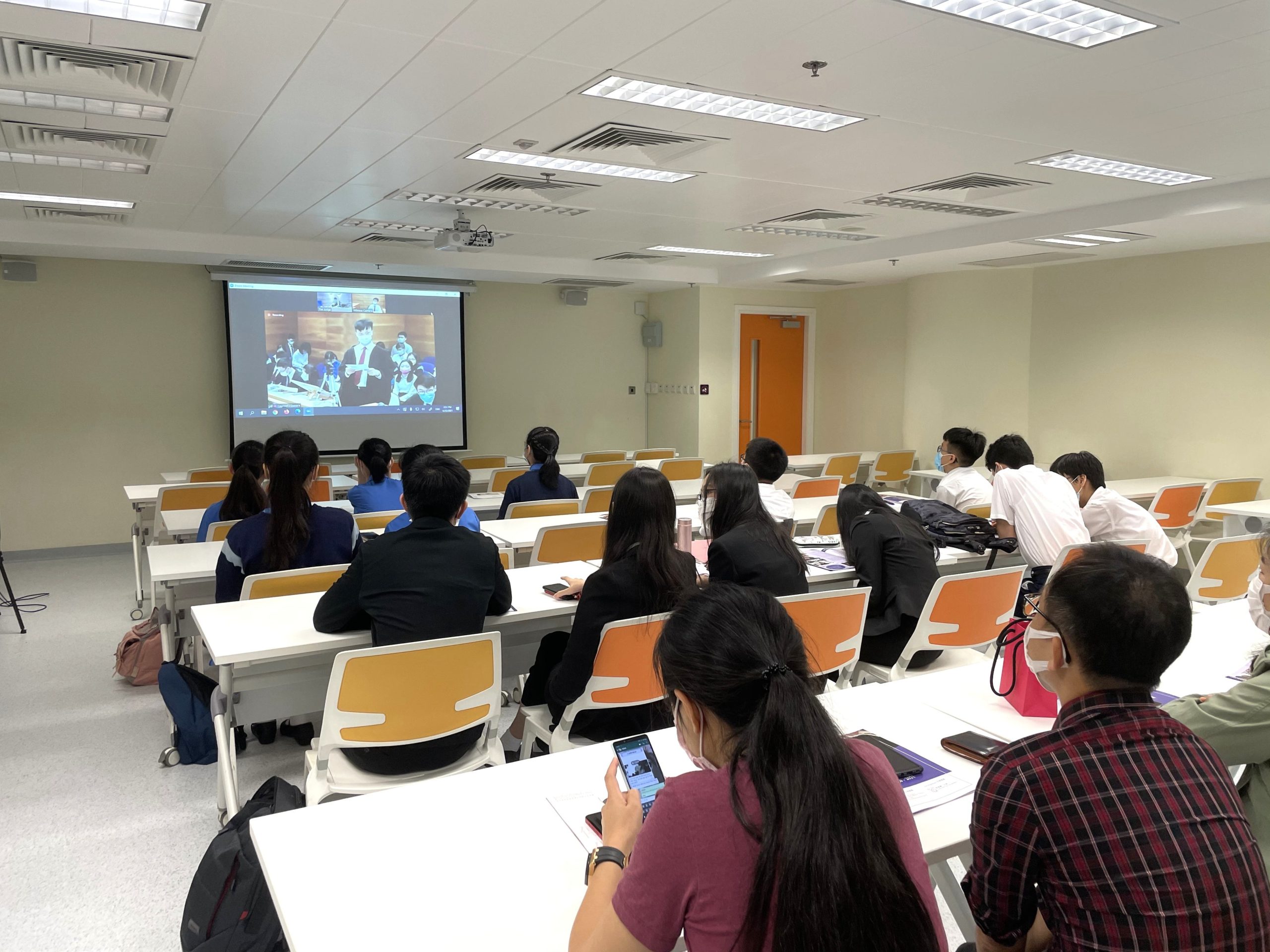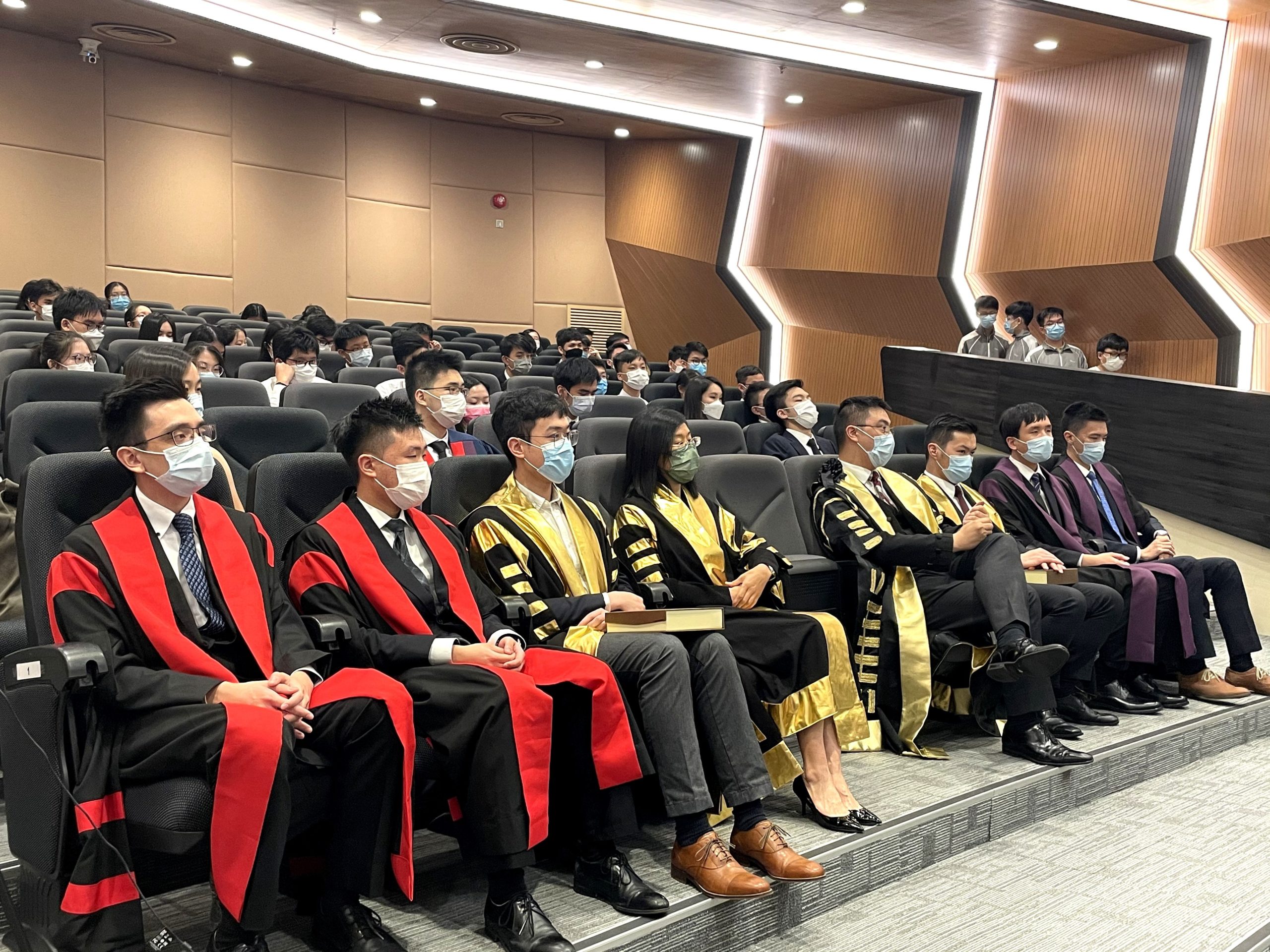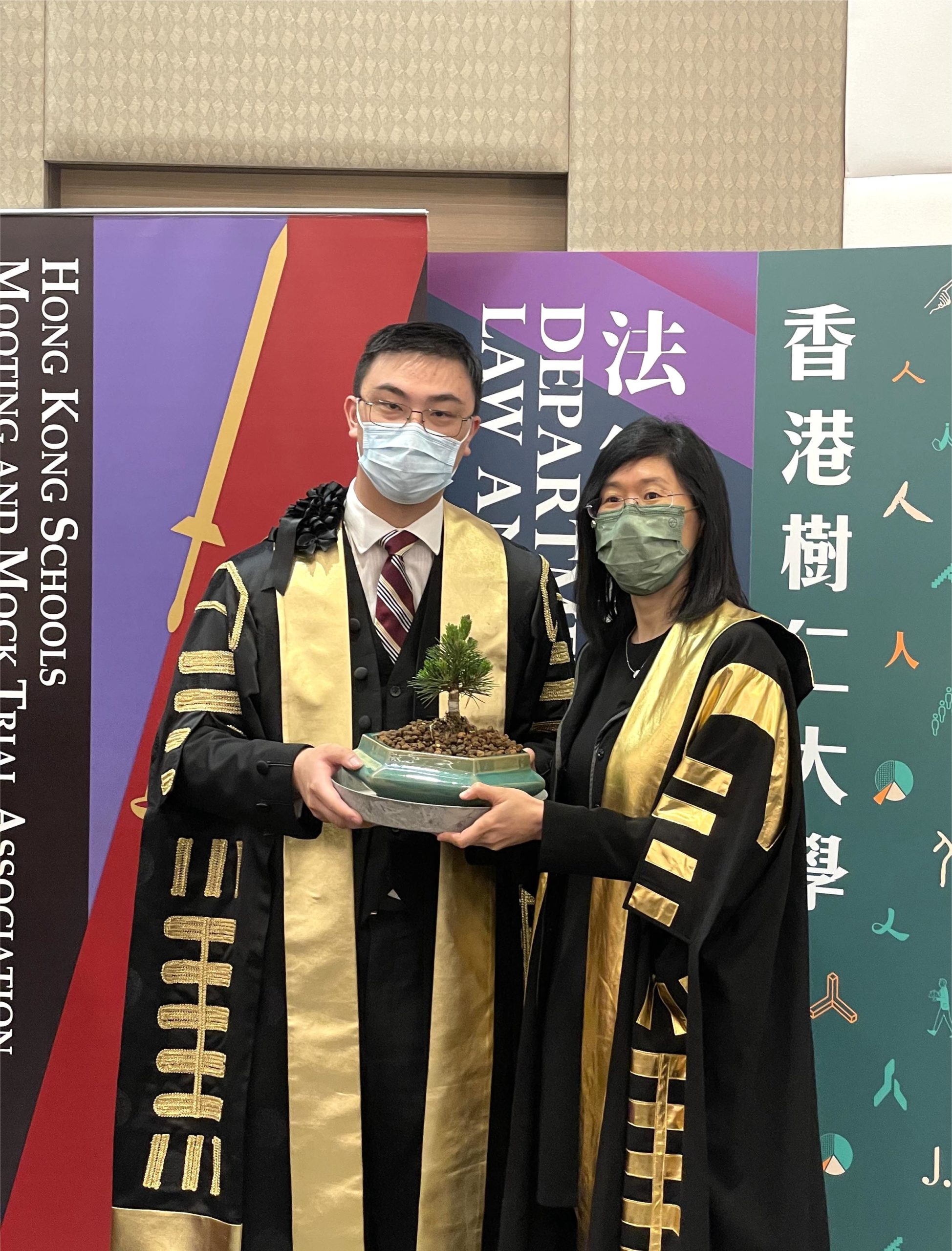 Source: May 2021 Issue [English only]